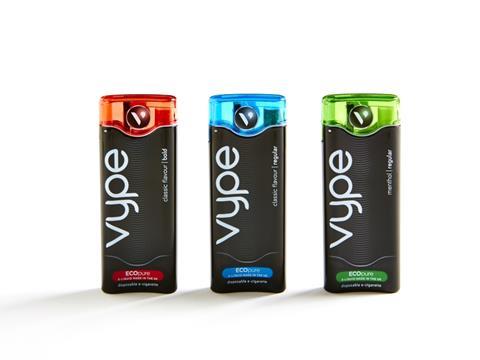 Makers of electronic cigarettes have welcomed a consultation on the rules governing how their products should be advertised in the UK, but said they would fight plans to ban e-cigs being linked with alcohol.
The Committee for Advertising Practice (CAP) has come up with 12 rules it believes brand owners must stick to in their marketing in the wake of what it called "growing public concern about the now widespread advertising of e-cigarettes".
The Advertising Standards Authority has made a number of rulings against e-cigs in the past few months, while some members of the health lobby expressed anger about the British American Tobacco-owned Vype e-cig being advertised on TV last month - with some calling it a return to tobacco advertising.
The Electronic Cigarette Industry Trade Association director Katherine Devlin said the consultation - which proposes that all marketing should be socially responsible, should not show tobacco in a positive light and should state the products are not suitable for under-18s - appeared to be a "very rational, commonsense approach".
However, Michael Clapper, co-founder of Vapestick and president international at Victory Electronic Cigarettes Corporation, said the industry would oppose the rule stipulating that ads must not link e-cigarettes with alcohol.
"Many smokers enjoy a cigarette at their local pub, bar or club," he argued. "We hope to achieve a higher degree of flexibility on this."
The ECITA hopes the rules will provide a workable blueprint for how e-cigs should be marketed before the current EU Tobacco Products Directive, which in its current form will ban ads for all e-cigs other than those registered as medicines, comes into force in 2016.
The CAP consultation can be viewed here (PDF).