The latest updates for the grocery industry on the Budget 2021
🔴 14.29
Supermarkets turn down business rates relief holiday
The UK's biggest supermarkets have announced they will turn down offers of a business rates holiday, despite Chancellor Rishi Sunak extending the exemption until the end of June as part of today's Budget.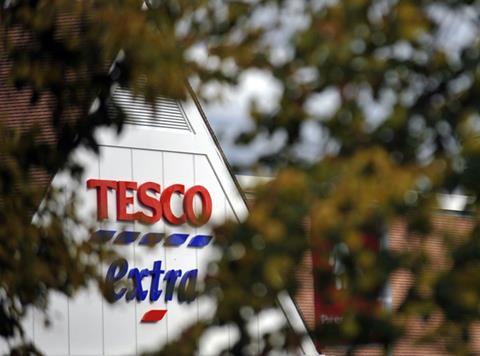 🔴 14.29
Food and drink manufacturers praise Budget
FDF chief executive Ian Wright welcomed the extension of the furlough scheme, the doubling of incentive payments for businesses hiring apprentices and Sunak's intention not to increase the cost of living, although he said the government should also review "proposed regulatory changes that will increase food prices."
Discussing @RishiSunak's Budget, FDF's Ian Wright said:

"F&D manufacturers will welcome today's Budget. @RishiSunak's announcement struck the right balance between supporting recovery + acknowledging the difficult choices that have to be made to restore the country's finances.

— FDF Corporate Affairs (@FDFCorpAffairs) March 3, 2021
🔴 13.52
Hospitality industry cautiously welcomes measures
UK Hospitality CEO Kate Nicholls said today's Budget was "overall a supportive package" for the industry
Overall a +ve and much better than expected Budget - some challenges ahead with tax tightening but first signs of a longer term plan for recovery. If govt wants to deliver jobs, growth and investment at pace across UK then it needs a robust and resilient hospitality sector

— Kate Nicholls (@UKHospKate) March 3, 2021
🔴 13.48
Health groups raise concerns over alcohol duty freeze
The Institute of Alcohol Studies said the chancellor's decision to freeze alcohol duty for the second year in a row was "disappointing"
The @InstAlcStud official response to @hmtreasury chancellor #Budget2021 announcement to freeze alcohol duty for a second consecutive year. pic.twitter.com/6q8Xu216dG

— IAS (@InstAlcStud) March 3, 2021
🔴 13.28
Sunak wraps up Budget after 50mins
Sunak ends his Budget Statement, which largely extended existing support for business - including business rates relief - with the major new announcements being a rise in corporation tax and the establishment of eight 'freeports'.
🔴 13.25
Eight 'Freeports' to be established
The government has annonced eight freeport locations to encourage trade - East Midlands Airport, Felixstowe, Humber, Liverpool, Plymouth, Solent, Thames & Deeside.
New Freeports will encourage free trade and reinforce our position as an outward-looking, trading nation, open to the world. #Budget2021pic.twitter.com/axVCtTB4iD

— Rishi Sunak (@RishiSunak) March 3, 2021
🔴 13.11
Duty increases frozen
Planned increases for alcohol duties frozen for the second year in a row. Fuel duty rise also cancelled. No mention of tobacco.
Hmm, alcohol duty frozen. Again.

This will be spun as a benefit for the hospitality sector, but if anything it's the opposite - a win for supermarkets, not pubs.

— Colin Angus (@VictimOfMaths) March 3, 2021
🔴 13.09
Measures to encourage business investment
Sunak says the UK needs to do more to encourage businesses to invest – "we need an investment led recovery". For the next two years, when companies invest they can reduce their tax bill by 130% via a "super deduction".
🔴 13.02
Corporate tax hike
Corporation tax will increase to 25% from April 2023 - albeit only 10% or "larger, more profitable" companies will pay this higher rate. A significant rise from the current level of 19% (which will still apply those companies with profits under £50k).
Here is unprecedented scale of government support during and after Covid19. This budget includes £65bn of new support, taking total Covid-linked spending this year and next to £352bn and total stimulus of £407bn. Borrowing rises more - by a record £589bn in this period

— Robert Peston (@Peston) March 3, 2021
🔴 12:52
Targeted VAT cut to continue
The hospitality and tourism industry will continue to benefit from a reduced 5% rate of VAT for the next six months.
@BetGameCouncil Very good support by @hmtreasury for tourism, hospitality & leisure sector; extended furlough, apprenticeship allowance, business rates support & VAT cut continuing. Thank you Chancellor #Budget2021

— Brigid Simmonds BGC (@BrigidSimmonds) March 3, 2021
🔴 12:50
Business rates holiday continues
The government's £10bn business rates tax cut will continue until the end of the June at 100% discount. Scheme will continue with a lesser 2/3 discount for the subsequent 9 months with a limit of £2m for closed businesses. Extended rates relief will be worth £6bn.
Recovery Loan Scheme to allow businesses to borrow between £25k and £10m.
We'll continue with the 100% business rates holiday through to the end of June.

For the remaining nine months of the year, business rates will still be discounted by two thirds, up to a value of £2m for closed businesses.

A £6bn tax cut for business. #Budget2021pic.twitter.com/LFGb3qwP6U

— Rishi Sunak (@RishiSunak) March 3, 2021
🔴 12:45
National Living Wage continues to rise
The UK National Living Wage will increase to £8.91 from April. New apprentice grants will also double to £3000 for businesses.
🔴 12:41
Furlough scheme extended to end of September
As was heavily trailed, the furlough scheme will be extended to the end of September with the terms unchanged – the government paying 80% of the wages of those not working. From July businesses will pay 10% of the sum and 20% in August and September.
Support for the self employed will also be extended to the same date.
🔴 12:39
UK economic prospects improved
The OBR now expects a return to pre-COVID economic levels by the middle of 2022 – six months earlier that previously thought. The economy shrank by around 10% due to the coronavirus.
Growth expected to be 4% this year and 7.3% in 2022.
🔴 12:35
Chancellor Rishi Sunak starts 2021 Budget speech
Support expected for the High Street and businesses furloughing employees
🔴 12:00
FWD petitions for wholesaler support
The Federation of Wholesaler Distributors continues its campaign for financial support for the wholesale industry.
Tomorrow, @RishiSunak will deliver the #Budget2021.

Why is it important #wholesalers receive support?

🚑Public sector supply chain security
🍺Future of the hospitality sector
🛍️Prosperity of local high streets and small businesses

Sign the petition: https://t.co/pT5wZ7geWapic.twitter.com/y8V9pNQsGP

— FWD (@FWDwholesale) March 2, 2021
🔴 11:55
FDF sets out Budget recommendations
The Food and Drink Federation has set out its wishlist for the chancellor's Budget. In order to "drive new export opportunities" and growth post-lockdown, the Federation has recommended a new specialist food and drink export body for England be created, measures to ensure targeted in-market support to secure access for suppliers be implemented and for a Food and Drink Export Council to be established.
💼 This afternoon the Chancellor will deliver the Budget. As trailed in the media, the focus will likely be on economic recovery post-Covid reflecting on the PM's post-lockdown roadmap.

🗣️ Here are some of the recommendations the FDF called for to support growth. 1/5

— FDF Corporate Affairs (@FDFCorpAffairs) March 3, 2021
It has also hit out at the plastic packaging tax: 'The planned plastic packaging tax does not recognise the legal, technical and supply constraints which limit the use of recycled content in food packaging' read the tweet. 'Given these challenges, we called for the date for a plastic tax (currently April 2022) to be pushed back.'
🔴 11:30
Food and drink industry prepares for Budget 2021
The Grocer will be bringing you the latest updates from the HM Treasury on the Budget 2021.
Watch #Budget2021 online at 12.30pm live after #PMQs.

We'll also be streaming the Budget Press Conference later at 5pm. pic.twitter.com/8dubRUD86R

— Rishi Sunak (@RishiSunak) March 3, 2021
The chancellor Rishi Sunak has now left Downing Street and is on his way to deliver the Budget to parliament and lay out his plans to "protect jobs and livelihoods of the British people".
Various sectors of the food and drink industry have been vocalising their Budget recommendations which range from bespoke financial support for wholesalers to a specialist food and drink export body for England.
It's understood Sunak is to announce an extention to the furlough scheme until the end of Septe