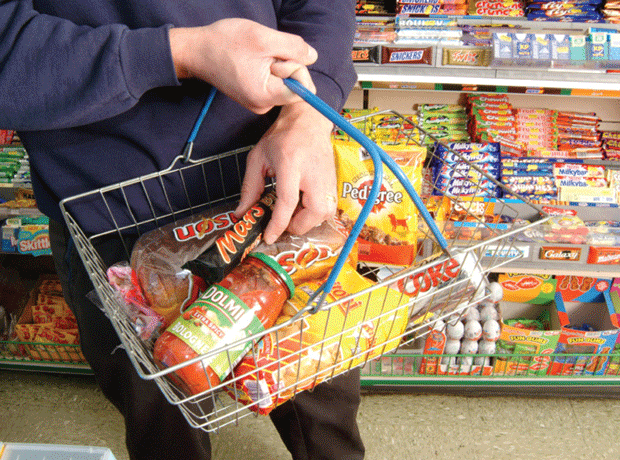 The UK Consumer Prices Index (CPI) has risen by 1.2% in the year to November as food deflation continued to ease during the month.
The 1.2% fall represented the highest inflation figure since October 2014 and was up from 0.9% in October. The rise in CPI was larger than analysts had predicted, with inflation of 1.1% forecast.
Food and non-alcoholic beverages was the only one of the 12 categories tracked in the CPI to show year-on-year deflation, with the category dragging overall CPI back by just over 0.2 percentage points with deflation standing at -2%.
However, food deflation is continuing to ease and that inflationary contribution was 0.4 percentage points higher than it was 12 months ago.
The 2% fall in food prices is the lowest decline since May 2015 when deflation stood at -1.8%.
Overall rises in the prices of clothing, fuel and a variety of recreational and cultural goods and services were the main contributors to the increase in the rate.
In November 2016, the 12-month rate for the Retail Prices Index (RPI), which includes housing costs, rose from 2% in October to 2.2%.
Analysts at HSBC said today: "While input costs are rising (with PPI +0.9% on last year) this has yet to feed through to retail prices. With the main grocers committed to reducing prices we believe it unlikely that rising input costs will be fully reflected in retail prices."
Richard Lim, chief executive of Retail Economics added: ""The collapse of sterling has set in motion a wave of rising input costs facing retailers. Put simply, they can either pass these costs on to consumers, take a hit on margins or seek to mitigate these pressures elsewhere in the supply chain.
"Most retailers will use a combination of all three to distribute the impact of rising input costs but households will have to share some of the pain. How much pain and how quickly it feeds through will be critical in determining the strength of spending next year."
The findings of the Office of National Statistics contrast somewhat with today's release of Kantar Worldpanel market share data, which found grocery deflation had dramatically eased to just -0.1% in the 12-weeks to 4 December compared to -0.5% in the 12 weeks to 6 November.
Kantar noted that this low level of deflation still represented the 29th consecutive period of grocery price deflation and was due to the impact of the discounters and price deflation in some major categories such as pork, deodorants, eggs and vegetables.