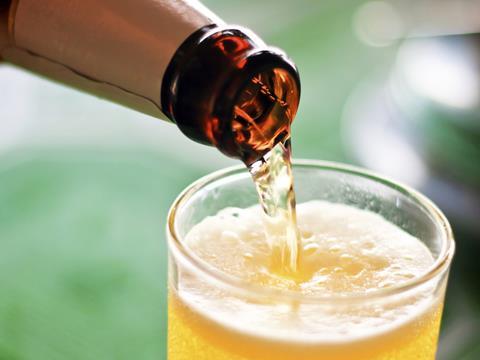 High barriers to entry into the lucrative Indian alcoholic beverage market are a boon to drinks giants Heineken, SABMiller, Diageo and Pernod Ricard, according to a new report from Moody's.
Restrictive regulations in the country means European alcoholic beverage manufacturers would find it difficult to tap the strong, long-term potential of the market, curbing profit growth, the ratings agency said.
However, this environment works in the favour of the beer and spirits makers already established in India.
The long-term potential of India's alcoholic beverage market is supported by strong economic growth prospects, rising disposable incomes and an increasing social acceptance of alcohol consumption, Moody's added in the 'Regulation to curb profitability growth in India despite strong potential as economy grows, consumption increases' report.
The rating agency expects beer volume growth of 8.8% a year in 2015 to 2018, albeit from a low base, and spirits segment volume growth of about 3.7% a year, which is more in line with the global average.
"While restrictive regulation in India will continue to make it difficult for European beverage companies to reach the same level of profitability they achieve in other countries over the next two or three years, it also means that incumbent alcoholic beverage producers will have strong protection until regulations change," said Paolo Leschiutta, Moody's lead analyst for the European beverage sector.
Alcohol production, distribution and sales are regulated by each state in India and the different regulations and existence of the central state tax payable on goods moving from one state to another are the biggest limit on growth.
"We do not expect the regulatory environment to materially improve during the next two to three years, which will impede any broad improvement in operating profit margins for alcoholic beverage companies," added Sara Santagostino, co-author of the report.