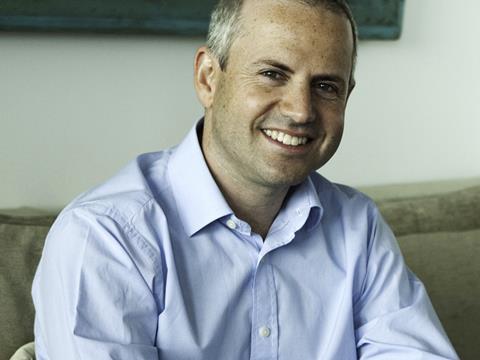 Ocado boss Tim Steiner has accused his supermarket rivals of 'running out of ammo' in the grocery price war, suggesting they will be forced to shift their focus from boosting sagging sales to concentrating on their balance sheets.
Commenting after Ocado reported profits of £11.9m last week, Steiner said the ground was shifting in the price war.
"Competitive pressures are going to remain," he said. "The benefit to us is that supermarket CEOs have been judged on who's got the strongest like-for-likes, but some of that focus will now move on to cashflow generation as they haven't got a lot of ammo left to fire."
Despite Morrisons announcing more price investment in fruit and veg this week, Steiner predicted something of a truce in the price war - which he said had contributed to the deflation that has contracted Ocado's margins by 170 basis points over the past five years.
"The industry has made an enormous move to neutralise the benefits enjoyed by the LADs and has largely been successful," he said. "But the supermarkets haven't got the strongest balance sheets so they can't keep propping up sales through real margin decreases."
During the year, Ocado generated improved operating cashflow after finance costs of £82.8m, up from £75.5m last year.
"We're sitting on more than £250m of liquidity - this is not like Ocado of old when sometimes we didn't even have £250k of liquidity," Steiner noted.
After recording its first annual profit of £7.2m last year Ocado's pre-tax profits grew by 65.3% to £11.9m. Gross retail sales grew by 14.7% to £1.12bn from £972m and overall revenues were up 16.7% to £1.1bn.
But Ocado's shares were hit by broker downgrades on Wednesday, falling 4.2% to 235p (down from nearly 480p in July 2015) after failing to meet its deadline to sign international partnerships during the year.
Steiner admitted "misreading the tea leaves" on the timescale of penning international agreements, but insisted Ocado was poised to "sign multiple deals in multiple territories in the medium term".
He also played down market rumours of a potential takeover approach by Amazon, insisting: "We don't need to be part of a bigger group to fund expansion or give us technological prowess."