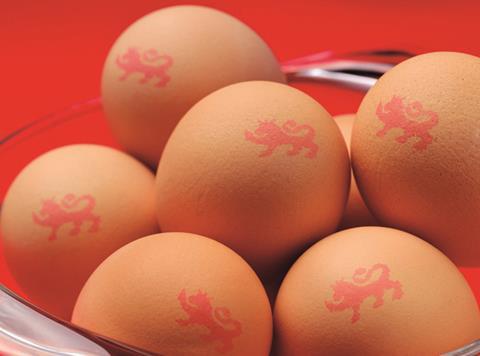 Egg sales remain buoyant following last year's panic-buying, particularly among younger shoppers, new data from the British Egg Industry Council has shown.
A record eight billion fresh shell eggs were sold in retail during the past year, said the BEIC, citing Kantar figures for the 52 weeks to 21 March. This represented an increase of more than one billion compared to prior to the pandemic, when sales had already seen growth for more than a decade.
Encouragingly, egg consumption has remained high following last year's panic-buying, which helped fuel the initial surge in demand.
Kantar figures showed sales remained almost 20% higher than pre-pandemic levels, with the daily number of eggs sold growing by an average of three million to about 22 million.
Research carried out by Kantar in December showed growth had been particularly high among younger consumers, helped by the industry's campaign targeted at millennials.
"The versatility, value, convenience and health credentials of eggs have really come into their own in the past year, giving consumers adjusting to having more time in the mornings and at lunch compelling reasons to get cracking more often," said BEIC chairman Andrew Joret.
"It's particularly exciting even more consumers are recognising the all-round benefits of eggs, which are the perfect meal solution throughout the day. We believe that there is a fantastic opportunity to maintain these incredible consumption levels even as lockdown eases."