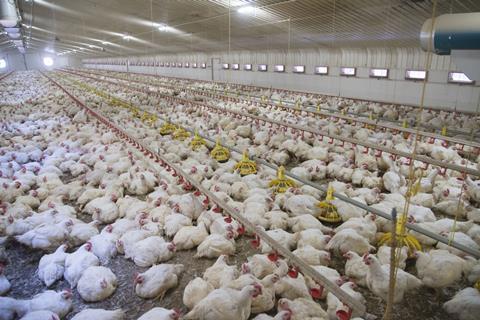 Fast food chains are taking a "significant risk" by ignoring the welfare of "the animals at the hearts of their businesses".
So warned World Animal Protection's global 'Pecking Order 2020' broiler chicken welfare report, released last week.
It shamed a number of established high street brands over their practices – or in WAP's view, lack thereof – calling for them to both speed up and add breadth to their existing modus operandi.
Scoring each of the nine global chains listed in its 'Pecking Order' against the criteria of the Better Chicken Commitment – a set of chicken welfare standards drawn up in 2017 by 28 leading animal protection charities from across Europe – WAP found six to be either 'poor' or 'very poor'.
Just one – KFC – improved its score and even then, was only classed as 'making progress'.
So what did the report have to say about each of the nine companies in question?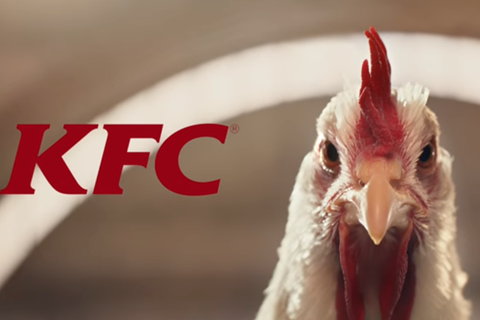 1. KFC: 44/90
The best of a bad bunch if you accept the report's grading methodology, KFC has jumped from being classed as 'poor' to 'making progress' since last year's edition of the Pecking Order.
One of the main reasons behind its improved score was the chicken specialist's European arm signing up to the BCC pledge last summer, which committed it to make improvements against six criteria by 2026.
These include providing more space and an improved enrichment provision for all its chickens. It must also use healthier, slower-growing breeds.
WAP welcomed KFC's assertion that "what is not measured cannot be managed" and its development of new software that allowed it to publish welfare data.
But while it has evidently made strides, it stressed there was a long way to go if it was to hit the BCC deadline. The report urged it to extend its commitment "to other geographies" and to report on its progress.
"We know our customers care deeply about chicken welfare standards and our business depends on it," said a spokeswoman.
"We were proud to be one of the first restaurant brands to sign up to the Better Chicken Commitment, but we won't stop there. We hope others take confidence from our commitment and join the growing movement."
2. Starbucks: 36/90
Neither going up nor down in the report, the coffee shop monolith was labelled as 'getting started' by WAP.
It is a signatory to the BCC in North America but is said to have a global welfare policy that is "limited in scope".
As with KFC, the report wanted to see its BCC pledge extended to Europe and beyond and to provide more information on the extent of third-party audits.
The chain's European arm was approached for comment.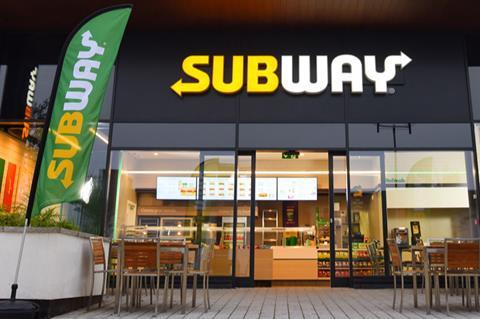 2. Subway: 36/90
Equal on points with Starbucks, the sandwich shop chain is also a signatory to the Better Chicken Commitment.
As with the other signatories, this means it has pledged to use slower-growing breeds and employ 'more humane' methods of slaughter for broilers in its supply chain.
But as with Starbucks, Subway's North American business is the only one signed up to the BCC, something WAP wants to change. Subway is currently being targeted by a welfare campaign led by Animal Equality, which accused it of "lagging behind its competitors" in terms of its welfare practices.
"All UK & Ireland chicken suppliers and their producers must, as a minimum, comply with EU animal welfare legislation and globally we support the principles of the Farm Animal Welfare Council Five Freedoms," said a spokeswoman.
"We are currently working actively to understand the implications of the Better Chicken Commitment, and how this would affect the quality and price of chicken that we are able to offer. When we have clear conclusions, we will share them and take appropriate action."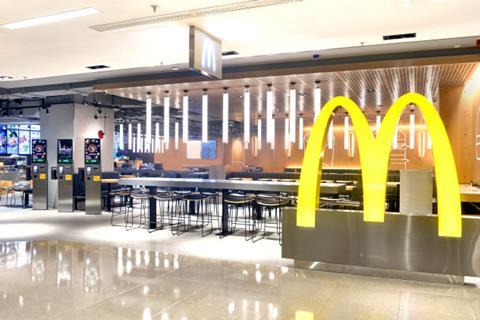 3. McDonald's: 22/90
Rated as 'poor', the Pecking Order could hardly be said to be "lovin' it" when it comes to McDonald's outlook on chicken welfare.
According to the report's authors, the US company has committed to aligning itself with two issues covered in the BCC – humane slaughter processes and third-party auditing.
But WAP said the fast food titan has not committed to selecting chickens bred for better welfare outcomes or limiting stocking densities to the maximum 30kg/m² set out in the commitment.
The chain, which was the subject of a major Humane League campaign last summer, has repeatedly insisted in the past that it is "significantly" investing in raising standards and stands by its own criteria for welfare.
The chain's UK business was approached for comment.
4. Nando's: 19/90
Despite having a cockerel as its symbol, Nando's failed to impress the Pecking Order.
Like McDonald's, it collected a 'poor' rating, with a major source of criticism in the report stemming from its lack of "any global corporate commitments to improving broiler chicken welfare".
Its UK & Ireland operation was singled out as having the only website in the global business with a dedicated section on welfare.
And yet while it is committed to not using cages for broilers in its supply chain, the report said it needed to commit to lower stocking densities, use slower-growing breeds, humane slaughter processes and provide enrichment for its birds.
"We know that as a recognisable chicken restaurant group we have a responsibility to ensure that every aspect of how we source our chicken is done in the best possible way," said a spokesman.
"We welcome initiatives like the Better Chicken Commitment and share the aspiration and recognition of the need to change, which we believe needs to be a combined effort across the industry."
5. Burger King: 9/90
Burger King "dropped significantly" down the rankings, with the report slashing 30% off its score since last year's report.
Falling from a 'poor' rating to a 'very poor' one, the burger chain was criticised for not adding to its reporting since 2016 and for not spelling out its attitudes towards stocking density, breed selection, environment and use of third-party auditing.
The report also said it needed to commit to not using cages.
"Responsible animal welfare is a top priority for Burger King UK and we work very closely with our suppliers to ensure that all animals reared for meat are well cared for and treated," said a spokeswoman.
"We require our meat suppliers and their producers to support the principles of the globally recognised Farm Animal Welfare Council Five Freedoms."
5. Pizza Hut: 9/90
Level-pegging with Burger King is Pizza Hut, which also dropped to a 'very poor' rating from the tier above.
The high street chain follows the global policy set out by its parent company Yum Brands. But this policy is deemed to not align or explicitly state commitment to better welfare standards, such as the BCC.
Also, while Pizza Hut UK's chicken is said to be Red Tractor certified, the report says there is no indication from the brand about how this alignment helps Pizza Hut meet higher welfare standards.
"We take animal welfare seriously and have stringent policies in place to ensure all our suppliers adhere to the highest standards. We are also taking steps to ensure we continue to progress in this area," said a spokesman.
"We support the European Chicken Commitment and as such we will expect our suppliers to meet a series of set requirements for all of the chicken in our supply chain by 2026."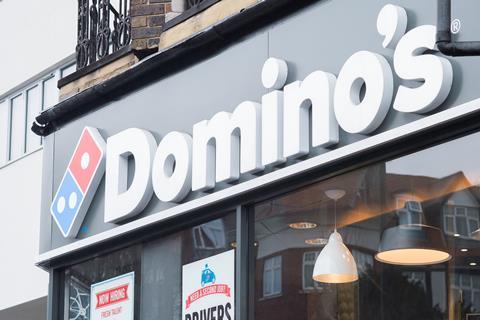 6. Domino's plc: 8/90
It was the opposite of greatness from Domino's Pizza Group plc (its European arm) in the report. Also graded 'very poor', Domino's welfare commitments did not meet the BCC standards in terms of stocking density (which it reports on in the UK & Ireland), enrichment or slaughter processes.
It made a slight improvement in its score thanks to its commitment to ensure all cooked chicken in its supply chain is cage-free.
The company was held back even further by not having any form of commitment to use third-party auditors. It was also slated for having limited welfare policies.
Domino's plc did not respond to The Grocer's approached for comment.
7. Domino's inc: 0/90
Finally, the worst of the bunch in the report's eyes – so bad that it didn't even register a score – is Domino's Pizza inc, its US and Canadian business.
Astonishingly, WAP said it could find "no evidence" of broiler chicken welfare practices at the corporation.
It broadly discussed animal welfare in its 2019 corporate stewardship report, "but only in terms of legislation compliance".
The company was approached for comment.