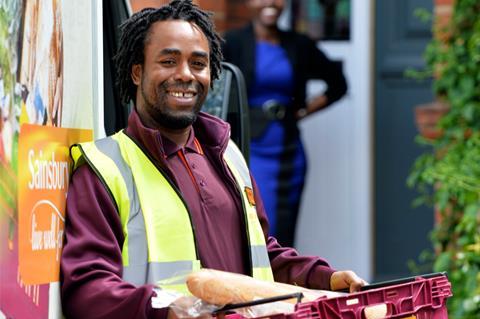 Sainsbury's has become the latest supermarket to ditch plastic carrier bags for online deliveries.

An email from the supermarket to online customers this morning tells them drivers will offer to carry groceries into their homes instead.

"As part of our aim to reduce plastic waste, we're removing plastic bags from online grocery deliveries," the email says. "The initiative is part of our overarching aim to reduce our environmental footprint.

"Please note that some items such as raw meat and fish will still be bagged for food safety reasons.

"Our drivers will be happy to carry your shopping into your kitchen if you wish, and it's safe for them to do so.

"Or, have your bags for life ready by your front door so either you or your driver can easily transfer your groceries."

The email adds: "Did you know when you shop in-store you can bring your own containers to our fresh food counters and refill your water bottles in our cafes?"
A Sainsbury's spokeswoman said: "We're serious about reducing plastic, as evidenced by the ambitious commitments we have made as a business this year. The removal of plastic bags from online grocery deliveries is just another example of how we are working to achieve our wider goals."

Previously Sainsbury's offered bagless delivery only as an option at online checkout. The move to scrap plastic carriers comes after Tesco and Asda both announced a similar measure in July, Tesco following a 28-week trial in selected areas.

In June Sainsbury's announced it would remove plastic bags for loose fruit, vegetables and bakery items from all branches in a bid to remove 489 tonnes of plastic from its stores.