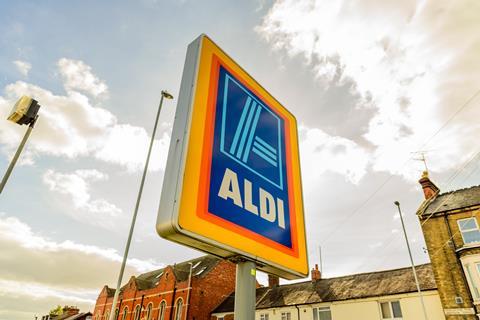 When Aldi launched in the UK in 1990, the big British grocers weren't troubled. Tesco's then MD, David Malpas, even said: "We can live quite happily in our part of the market and they can live in theirs." Yet over the past two decades, Aldi has transformed from a lowbrow German discounter, to a 'no brow' star of the UK high street, which continues to outpace the big four.
However, as we move into a new decade, Aldi still faces challenges. In 2018, Oxfam ranked it bottom of its scorecard for UKs supermarkets on human rights policies, for example. It improved in 2019, but is still lagging behind Tesco, Sainsbury's and Asda.
In today's world, consumers are demanding more accountability from retailers around sustainability and their ethical credentials. Looking forward, Aldi must commit to connecting with what consumers care about, or risk irrelevance as others step in with guilt-free value offerings.
Traditionally, retailers have been hesitant to disclose information on the state of their supply chains and environmental impact, out of fear of undermining their competitive advantage. But times are changing.
Today, retailers across the board are responding to demands for transparent change: Tesco has threatened to remove products from its shelves if they have too much non-recyclable plastic packaging. Asda has become the first retailer to publish sourcing details for its farmed seafood. Aldi itself has recently become a carbon neutral business and adopted a 10-point pledge to reduce packaging. These initiatives are becoming part of the experience expected by customers and at the forefront of progressive retail strategies, as grocers respond positively to changing consumer tastes.
Aldi has so far established its enviable reputation with UK customers by offering an experience of quality, community and value. Our 'Experience Themes' data, which informs and identifies distinctive experiences for brands, tells us Aldi has honed a 'community' through its famous one-off, bargain-priced walkthrough aisle, affectionately nicknamed the 'treasure aisle-land'. This encouraged 'belonging' and being 'in the know' among customers, as well as offering great value.
These values are still essential to Aldi's identity and its resonance with UK shoppers. But with its rivals in hot pursuit, Aldi also needs to begin demonstrating that value-based retail can work in tandem with ethics.
By improving supply chain transparency and creating initiatives that make customers think about their own choices, Aldi can consoldiate its image as the people's grocer – while also keeping up with the changing demands of is shoppers and the world in which they live.