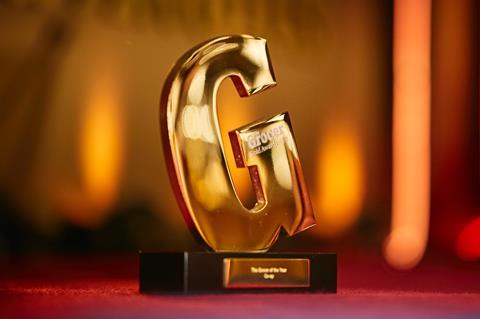 In the 16 years since the Grocer Gold Awards first launched, never has grocery been more competitive, more unpredictable or more exciting to be a part of. It's an industry in a constant state of flux, full of innovators, disruptors and forward thinkers, ensuring nobody can afford to grow complacent. And against that backdrop, success doesn't come easily. It takes something rather special, in fact. Which is what makes this year's 28 winners all the more impressive.
Here's who they are and why they won
The winners of the Grocer Gold Awards 2019
Store Manager of the Year
Finalists:
Steven Moyes, Asda Livingston Superstore
Jason Nicholson, Morrisons West Kirby
Lindsey Cole, Sainsbury's Bristol
Keith Davis, Tesco Crieff Road, Perth
Dickie Danby, Waitrose Chester
Winner: Steven Moyes, Asda Livingston Superstore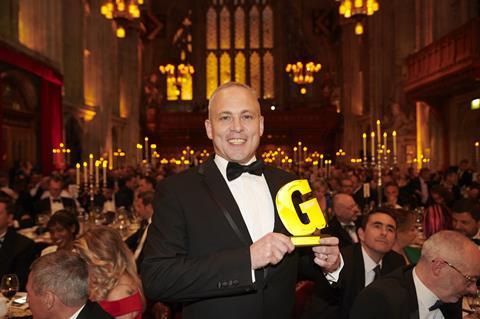 It's not easy running the third-largest Asda in the UK, especially when it's in Scotland, where the market is increasingly tough. But since taking over at the Livingston store two years ago, Steven Moyes has approached the task with a contagious enthusiasm.
Moyes believes just "chasing the numbers" is a bad idea, and focuses on standards and behaviour as much as results. A "leader not a boss" he empowers staff with a culture that encourages people to make mistakes, and "tirelessly communicates" – a quality that's been particularly important this past year, as his Livingston Asda is just round the corner from a Sainsbury's, making staff uneasy as to their future ahead of the proposed merger.
The store also underwent a £5m refurbishment over a 16-week period. Moyes was heavily involved in layout changes, particularly to make the dual entrance work better. The fresh and pizza counters have also been a big area of focus, as well as introducing multiple in-store sampling. As a result it beat its profit target by almost £0.5m. He now plans to step up investment, inviting local producers to set up a farmer's market inside the store.
Moyes also put a big effort into Asda's underperforming e-commerce operation, resulting in a £300,000 sales improvement.
As a centre of excellence, Moyes also has to trial a number of new concepts and processes, and he embraces innovation head on, both strategically and commercially. He also relishes the responsibility that training other store managers entails, and approaches the task with infectious energy.
Branded Supplier of the Year
Finalists:
Alcoholic Drinks – Cider of Sweden
Ambient – John West
Bakery – Warburtons
Chilled Food – Higgidy
Dairy - Arla
Frozen – Unilever
Health & Beauty - Pfizer
Household – Unilever
Pet Food – Inspired Pet Nutrition
Snacks & Confectionery – Mars
Soft Drinks – Nichols
Tobacco – Imperial Tobacco
Winner: Bakery – Warburtons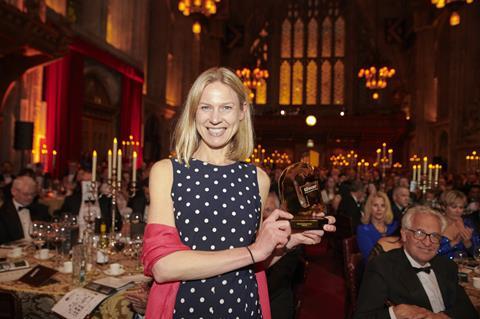 There's been no shortage when it comes to innovation and imagination at Warburtons over the past year. Not only has the branded supplier unveiled a raft of NPD, from bagels to small batch sourdough loaves and 'spooky' Halloween rolls. It also added to its already star-studded roster of A-list ambassadors.
It emerged in late 2018 that the brand had secured none other than Robert De Niro to star in its latest ad, airing in May.
Crucially for its customers, though, the supplier has also ploughed equal amounts of energy into ensuring a steady supply of its range on shelf.
Our buyers praised Warburtons' effort at maintaining "very strong relationships and working very well together" to overcome any difficulties – even throughout the challenge of last summer's CO2 crisis.
Both "progressive and collaborative" said another, the supplier managed to "stick to their quality strategy throughout", "delivering strong support for their brands".
One retailer said: "As we focus more broadly on creating change for the better, Warburtons have been at the forefront of this agenda, embracing its importance and partnering with us to deliver plans that help people live better."
Others were full of praise for the supplier's "good delivery turnaround", with "good category support" backed up by "good resourcing".
"The best brand by far," added another. "They play the role of the true brand by pulling through with serious high-quality above the line activity and they also support at the lowest level in store. A class act and a true brand.
Own Label Supplier of the Year
Finalists:
Ambient – La Doria (LDH)
Bakery – Fine Lady Bakeries
Chilled Food - Peters
Dairy – Ornua
Fresh Produce – Berryworld
Frozen – Froneri/R&R
Meat, Fish & Poultry – ABP
Soft Drinks - Princes
Winner: Meat, Fish & Poultry – ABP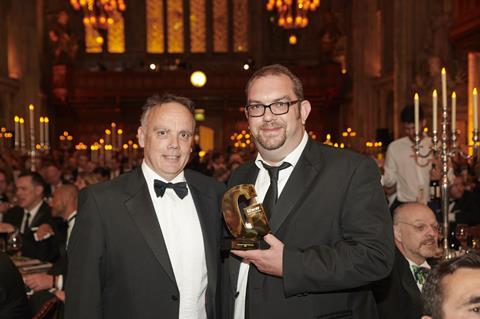 It's no secret that red meat isn't exactly the dish du jour, a fact that leaves suppliers like ABP with steep challenges to overcome. But it's that backdrop which makes the "energy, innovation and insight" on display from the mega processor, which supplies 60 retailers, wholesalers and foodservice operators, even more impressive.
Buyers we spoke to praised the supplier's "breadth of category support" as well as the valuable insight from its teams and the reliable day-to-day handling of the supply chain.
Achieving that consistency is no mean feat either when you consider the scale of ABP's operations. With a turnover of around €3bn, it employs 11,000 staff and supplies nine countries, including the UK, from no less than 51 locations.
It also complemented this service to customers with a "great year of innovation", shoring up its success for the long term.
Logistics Supplier of the Year
Finalists:
Bestway Vans Direct
Fowler Welch
Logistics Reply
Pladis Logistics
Winner: Bestway Vans Direct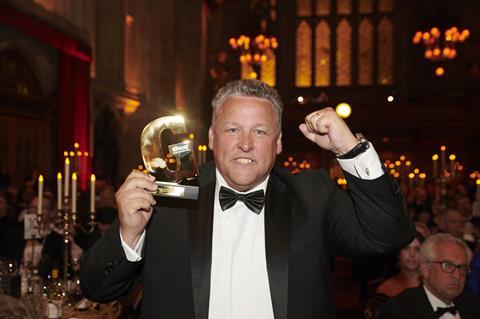 In January 2018, Bestway Wholesale rescued a van sales operation from Palmer & Harvey's administrators.
The operation trades under Bestway Vans Direct and now serves more than 20,000 customers fortnightly via two divisions – Bestway Snacks (to which 120 vans are dedicated) and Bestway Sweets (which gets 70 vans).
The van operation was given a makeover with new branding and a new identity last year. The ethos of the new operation is to help customers "sell more, save more and make more".
The judges said this pragmatic yet creative solution made a big impact, given the scale, and got some great results.
They liked the fact the entry applied consumer trends to retailers in order to build a new revenue stream and route to market by adopting Palmer & Harvey's existing people and business, to redefine the last-mile B2B category.
Technology Supplier of the Year
Finalists:
Epos Now
Happen
PayPoint
Relex Solutions
Ubamarket
Winner: Happen
Customers and shoppers are more likely than ever to take to the internet to complain about – or praise – the companies serving them.
To help retailers and suppliers make sense of what their customers are saying about them, Happen launched a new emotion analytics tool called StarMaker.
This ingenious gizmo listens to what people are saying about a company online and what emotions customers are displaying about a product. The company can then adapt its strategy accordingly.
StarMaker has generated sales of £1m since it was built in 2017.
Our judges applauded this entry as a very impressive new technology that brings a scientific approach to decision making in a typically opinion-led area.
Effective social listening tools are hard to find, so this one appears to buck the trend backed by rapid growth and good testimonials.
Business Initiative of the Year
Finalists:
Flagship Store Programme - AF Blakemore & Son
Get Set to Eat Fresh - Aldi UK
Driving awareness of Taylors of Harrogate coffee capsules - Capture Agency
Closer to where you are - Co-op
Winner: Flagship Store Programme - AF Blakemore & Son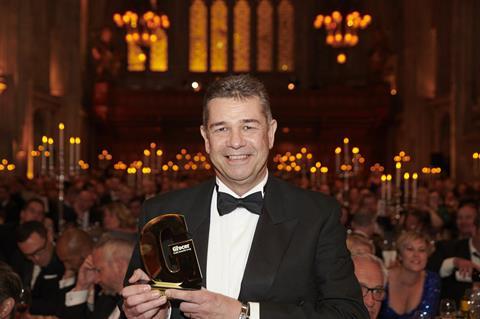 As the grocery market becomes ever more crowded and competitive, particularly in the realm of convenience, AF Blakemore & Son realised store formats play a huge role in cutting through.
That was the thinking behind its ingenious and innovative Flagship Store Programme, launched to help independent retailers make more money.
Ten stores were selected to take part in the programme and undergo a development, with Blakemore Trade Partners co-investing in each.The wide-ranging project trialled upgrades such as the reduction of ranges (by 50% in some stores) and new food-to-go options.
Stores on the programme are experiencing retail sales growth of up to 30%.
Our judges felt this "phenomenal" initiative was "creative and multifaceted," with the "perfect combination of measurement and incentives" to ensure it achieved what it set out to.
Green Initiative of the Year
Finalists:
Plastic bottles to paper-based cartons - The a2 Milk Company
Carbon Neutral by 2020 - Aldi UK
Biodegradable capsules - Lost Sheep Coffee
Plastic Free Zones - Thornton's Budgens
Winner: Plastic Free Zones - Thornton's Budgens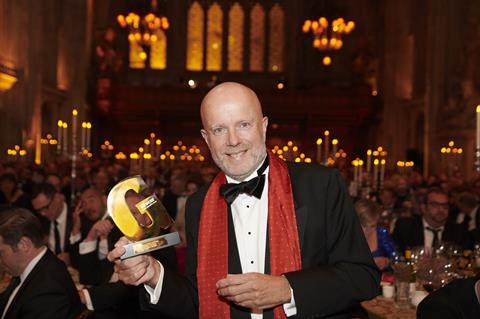 The "Blue Planet II effect" has shone a new spotlight on the sheer volume of plastic packaging on our supermarket shelves. But while other retailers have stuck their heads in the sand, independent Andrew Thornton was determined to act. So he set about introducing plastic-free zones in his Budgens store.
After months of research, his store in Belsize Park reopened in November 2018 with 1,800 plastic-free lines, using a wide range of packaging materials including beechwood nets, pulp, paper, metal, glass, cellulose and cartonboard. By February 2019, this had increased to 2,200 and the store is on track to stock 3,000 plastic-free lines this year.
Judges said Thornton's actions "put the rest of the industry to shame". The initiative paid off commercially too: sales are up 4%, and it even inspired Canadian chain Sobeys to go plastic-free in the produce department of all its 1,600 shops.
Consumer Initiative of the Year
Finalists:
Budweiser, World Cup – AB InBev
Bringing Back Captain Birds Eye - Birds Eye
Co-op Music Festival Pop Up Shops 2018 - Co-op
Fruit & Veg Boxes - Lidl
Cadbury Glass and a Half in Everyone - Mondelez International
Winner: Cadbury Glass and a Half in Everyone - Mondelez International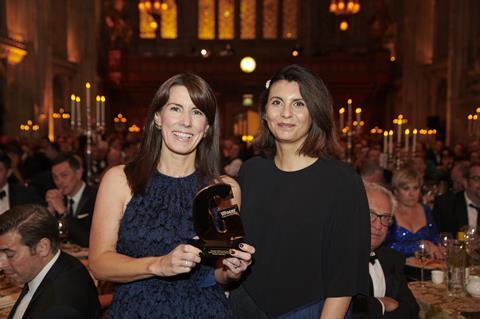 Since its takeover by Kraft in 2010, Cadbury has suffered substantial negative attention, which it felt had damaged the public perception of the brand.
What's more, increasing competition in confectionery and a focus on health and reducing sugar meant the company found itself having to work even harder than usual to maintain its position in the category.
In 2018, the company decided it was time for a refresh, so it relaunched with a new positioning and campaign to get consumers to re-engage with the brand and re-establish it as a "national treasure".
The Glass and a Half in Everyone campaign is long-running and focuses on "little acts of kindness".
The idea was to take Cadbury back to its roots – it was, after all, founded in 1824 by a philanthropist, John Cadbury, who fervently believed chocolate could make the world "a better place".
The campaign had three pillars of execution, kicking off with a TV advert in January 2018, which told the story of a young girl who wanted to buy her mum a bar of Dairy Milk but could only pay with knick-knacks (including a toy unicorn). The shop owner takes pity and accepts the knick-knacks as payment, even returning the unicorn as "change".
The relaunch delivered significant impact and, since it began, Cadbury Dairy Milk has grown by 2.1% year on year, brand consideration has increased by 7% and the company has had 66 pieces of positive PR.
Our judges felt this "powerful and emotive" campaign was a prime example of a brand getting consumers back on side.
Concession of the Year - NEW
Finalists:
COOK - COOK Trading
Skwishee - Skwishee
Sushi Daily - KellyDeli
Unearthed - Winterbotham Darby & Co
Winner: Sushi Daily - KellyDeli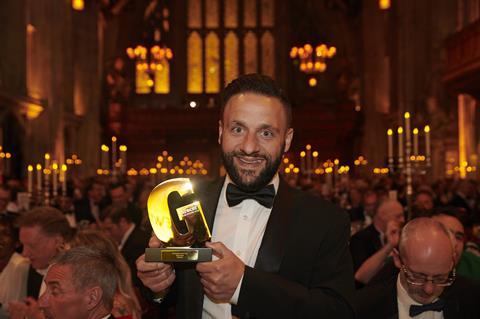 Upmarket grocers used to pride themselves on their meat, cheese and deli counters. Now they're ripping them out (or scaling them back) in favour of Sushi Daily kiosks.
The brainchild of Kelly Choi, she promised her mentor and "master of sushi" Yamamoto-San in 2010 that Sushi Daily would strive to make and serve the best sushi in the world. After enjoying huge success with the concept in her native France, Sushi Daily came to the UK in 2016 and now has 97 outlets: 87 in Waitrose stores, with the rest in Sainsbury's and Asda.
In 2018, sales grew 41% and, so far, 2019 sales are in like-for-like growth. Parent company KellyDeli also opened its first standalone shop – Sushi Daily To Go.
As much as its impressive growth, our judges liked Sushi Daily's innovation (recently vegetarian or vegan), and clear focus on great customer service.
Waste Not Want Not Award
Finalists:
Christmas Donation Scheme - Aldi UK
Changing Mindsets - Company Shop
Second Nature - Cranswick
No Time For Waste -Tesco
Winner: No Time For Waste -Tesco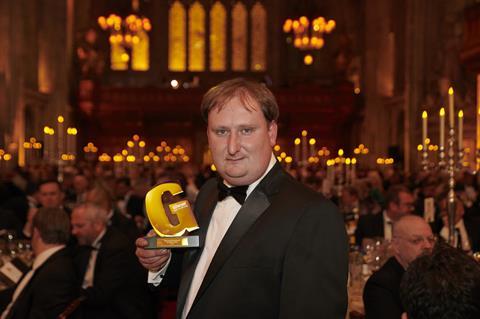 Thankfully waste has ridden back up the agenda of late, gaining traction with the government, which launched its new waste strategy in mid-May.
But even when attention had slipped Tesco has plugged away, staying true to its global commitment to reduce waste everywhere – from farms to stores and homes.
Our judges commended Tesco for this "concerted and long-term" effort on all fronts, which helped make it the clear winner.
From the top down, Tesco involves all stakeholders in its ambitious waste reduction plans, and the results have been truly impressive.
The supermarket has now donated 60 million meals to help people in need, and sold more than 15,700 tonnes of imperfect fruit and veg. It has also reached 81% of its target not to send any food safe for human consumption to waste, as well as making huge strides forward in achieving industry transparency.
Grocer 33 Awards
Price Award Winner: Asda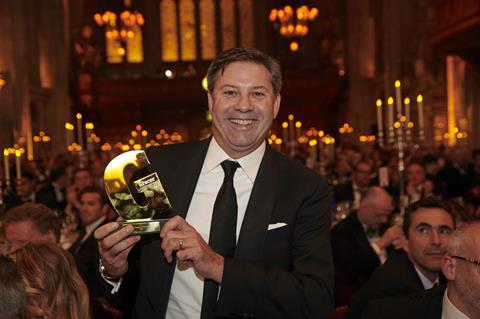 Against the backdrop of its now doomed merger with Sainsbury's Asda remained admirably focused on the day job, maintaining its sales recovery through further investment in pricing.
The Walmart-owned retailer took the gong for the 22nd year running thanks to 32 weekly pricing wins out of 50.
Asda was well ahead of its traditional supermarket rivals on price over the past 12 months, with an average basket of £60.47, some 5% cheaper than its nearest rival. Tesco managed five weekly wins while Morrisons only came out on top three times. Neither Sainsbury's nor Waitrose troubled the scorers this year.
So, when it comes to a full assortment no one comes close. But the results clearly demonstrate Asda still has plenty of work to do to close the gap against the discounters: between them, guest retailers Aldi, Lidl and Iceland appeared 11 times and came out the winner on 10 occasions.
Iceland won three times but did lose out to Asda once. Lidl won on all three of its appearances while Aldi's record was four wins from four.
In November, Asda managed to close the price gap on Aldi to 8.8% and in January it was only 3.3% more expensive than Lidl. However the gap has subsequently widened again, with Aldi coming in more than 10% cheaper on each of its past two guest slots, while Lidl's most recent appearance, in April, saw the discounter come in 17.5% cheaper than Asda.
Asda's recent pledge to invest a further £80m in price cuts aims to maintain Asda's sales momentum, but the comps are getting tougher.
Service Award Winner: Tesco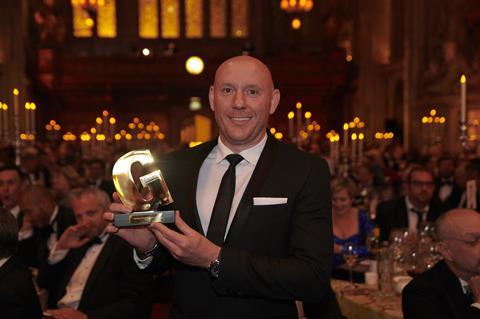 Tesco won the service award for only the second time in its history as Sainsbury's, which had dominated for the last six years, fell away.
Tesco claimed 15 service victories over the year, securing 70 points on average. Waitrose provided the greatest competition with 13 wins, thanks to a marked improvement. Sainsbury's was well off the pace this year with just eight wins as service levels plummeted, while Asda and Morrisons tied on seven each.
Since chief operating officer Tony Hoggett returned from Asia last July to run the UK stores, Tesco's focus has been around simplifying the shop for customers.
That's involved cutting the hours staff spend on stock control tasks and merchandising stores due to layout changes, as well as closing some of its serve over counters. This frees staff up to spend more time with customers, it says.
Availability Award Winner: Tesco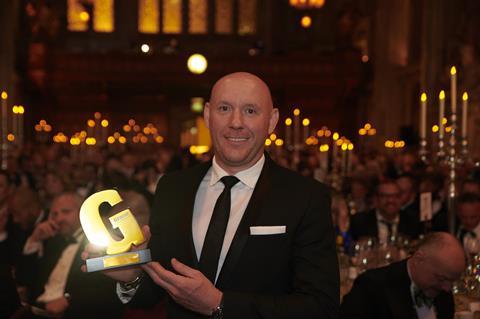 Tesco knocked Sainsbury's off the top spot, ending its rival's six-year winning streak by keeping a firm eye on availability despite distractions such as Brexit planning.
In terms of full baskets, Tesco was well ahead of the pack. Our mystery shoppers picked up all 33 items 24 times out of 50, seven more than Sainsbury's managed and nine more than Waitrose.
This year Tesco stores have been instructed to focus on ensuring strong stock levels on top-selling lines. The supermarket also cut back on store layout changes and, ahead of the original 29 March Brexit date, it reined in the volume of promotions it was running to preserve availability during a period of uncertainty of supply.
Exporter of the Year
Finalists:
Atom Brands
Mr Lee's Pure Foods Co.
Smylies
The Whisky Exchange
Winner: Mr Lee's Pure Foods Co.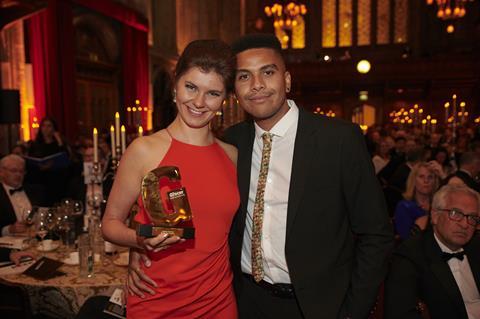 High in salt and sugar and full of nasty, cheap ingredients, Damien Lee knew the instant noodles he loved and craved were a no-go area as he recovered from cancer. But with the noodle market growing 6% to 8% per year, he felt there was an opportunity to change the winning formula. The result was Mr Lee's Noodles, a range of gluten-free gourmet noodles which launched in Q4 2016.
While its HQ is in Bournemouth, Aussie expat Lee focused on exports, particularly Australia and the Pacific. He initially identified trains and planes as the target market, but Mr Lee has since won listings in traditional retail outlets including Coles, Musgraves and Franprix, as well as developing an automated 'Noodle Kiosk' vending machine. Growth has been impressive: it's on track to treble sales to £3.5m in 2019 based on current run rates, and has attracted investment from the likes of Coffee Nation founder Martyn Dawes.
Employer of the Year
Finalists:
Aldi UK
Belazu Ingredient Company
Henderson Foodservice
Weetabix Food Company
Winner: Belazu Ingredient Company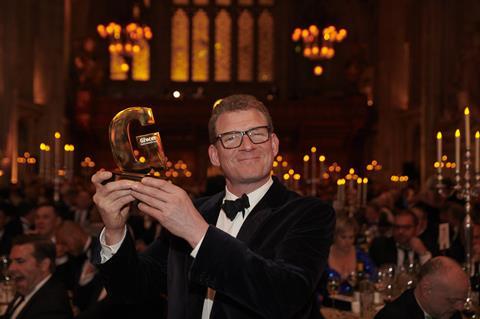 Fast growth and adrenaline can only get you so far. Once you reach scale, the wheels can easily come off if you don't have well-oiled HR practices in place. That was the challenge Belazu was facing as the business – set up in 1991 by old school friends George Bennell and Adam Wells but now employing 159 people from 29 different nations – has developed and matured.
The Mediterranean ingredient supplier sells a wide range of artisan olives, antipasti, pesto and more to 1,800 customers but while the founders didn't want to lose the intimacy and familial culture, it was also worried about employee engagement.
What impressed our judges so much was the rigour with which Belazu delved into a solution. Initiatives have led to a formalised CSR programme in which all staff, from all departments, can get involved. That includes volunteering during work hours under the umbrella of The Belazu Foundation, in projects as wide-ranging as holiday hunger and providing school students with tours of the business.
Belazu also developed its own training programme to empower staff to progress and created a route to share ideas with senior leadership. Staff were also given a greater voice via the creation of dedicated committees, with opportunities to socialise built into the business too.
The result was an increase of 22% in those staff that felt positively engaged in their role, and a 34% growth in sales the same year – a "brilliant achievement" said the judges. Improved engagement also led to a 12% rise in profit per head, "impressive" and "tangible" proof that putting your people first pays off.
Britain's Favourite Supermarket
Finalists:
Aldi
Amazon
Asda
Co-op
Iceland
Lidl
Marks and Spencer
Morrisons
Ocado
Sainsbury's
Tesco
Waitrose
Winner: Tesco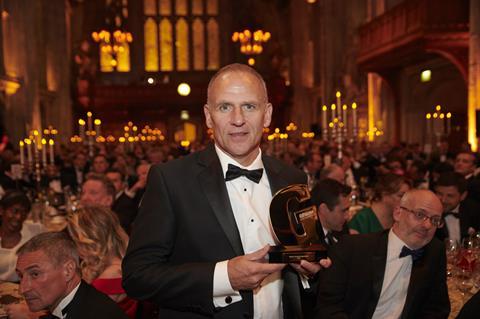 This year marks a milestone for Tesco. The grocer is celebrating 100 years since founder Jack Cohen opened the doors to its first store in Edgeware, an anniversary flagged up with all the timelines and nostalgic marketing you would expect, not to mention a range of 'Centenary deals' in stores and special prices for Clubcard customers, under the '100 years of great value' strapline.
Doing so is a sign of just how fiercely competitive grocery remains, a fact that makes Tesco's fifth consecutive win as Britain's Favourite Supermarket all the more impressive.
Sixty-five per cent of the 6,642 statistically weighted households surveyed by Nielsen said they would 'definitely' shop at Tesco, with the grocer scoring top overall as well as for six of the 10 criteria on which the competition is judged, including promotions, shopping experience and availability. It was also top in four of the nine categories, including vegan/vegetarian and free-from.
But the data also shows rivals are snapping at Tesco's heels. Aldi, in particular, proved the scale of its appeal with 63% of shoppers saying they would 'definitely' opt for the discounter, voting it the most improved retailer and scoring it top for price – a category in which Tesco couldn't even scrape into the top three.
What's more, the winning retailer struggled in those crucial categories in which grocers can differentiate their offer, namely quality, provenance and ethics.
So huge congratulations to Tesco for taking home the title once again. But though it might be turning the grand old age of 100, now is certainly not the time to slow down.
Independent Retail Chain of the Year
Finalists:
Cook
Eros Retail
Fraser's Retail
Jempsons
McBride Retail Group
Winner: Cook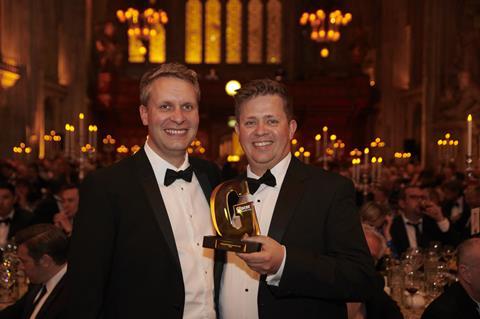 Cook believes shops which have an authentic connection with the community will prevail. Its claim is not unsubstantiated. Analysis of 15 of its stores more actively involved with the local community found they outperformed the rest of the company's estate by 5%.
Spurred on by this research, Cook launched its Community Retail strategy, which has been driven by two big initiatives in the past 12 months: the Cook Community Kitchen and the Care card. The Community Kitchen offers local groups running an event for 20-plus people a 30% discount. The Care card is designed for customers going through a difficult period, offering them a 30% discount.
Since launching its strategy, Cook has seen a 3% rise in like-for-like sales, but its initiative goes beyond profits. Our judges praised this entry for genuinely caring about local communities.
Wholesaler of the Year
Finalists:
Bestway Wholesale
Bidfood
Booker
Henderson Foodservice
Winner: Bestway Wholesale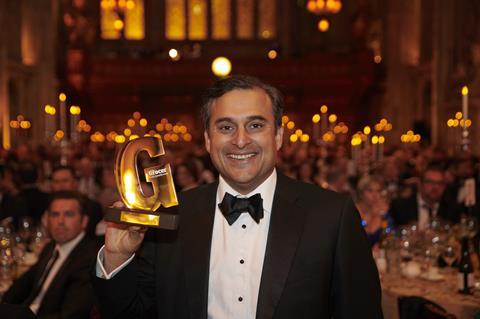 Bestway Wholesale is the second-largest independent wholesaler in the UK, generating sales of £2.08bn in the 2018 financial year.
Despite 2018 proving to be challenging for the company, it was able to capitalise on the collapse of Palmer & Harvey and Blakemore Wholesale. What's more, following the failure of Conviviality, Bestway bought the trade – which includes circa 800 stores under the facias of Bargain Booze, Wine Rack, Select Convenience and Central Convenience – and assets of the retail business for £7.5m out of administration. It also acquired Palmer & Harvey's vans business and two well-placed depots from Blakemore's failed wholesale operation.
And the company has well and truly capitalised on the digital revolution in grocery. Registered users of its website hit 62,000 in 2018, compared with 37,000 the previous year. Weekly sales grew 12%, with total app and website sales averaging £26m per month. The mobile app accounts for nearly 25% of all online transactions, up from 15% the prior year.
The judges praised this entry for braving the difficult grocery wholesale market and coming out winning. "Such a year of change with the acquisitions but all seemed to happen smoothly and didn't seem to affect the broader operation," one said.
As well as Bestway Wholesale, the Group consists of: Bestway Cement, the largest cement manufacturer in Pakistan; United Bank, the second largest private bank in Pakistan; and Well Pharmacy, the third largest pharmacy business in the UK.
Bestway Wholesale makes up almost 65% of the business.
Specialist Wholesaler of the Year
Finalists:
Surya Foods
Time Wholesale Services
Wholegood
Winner: Wholegood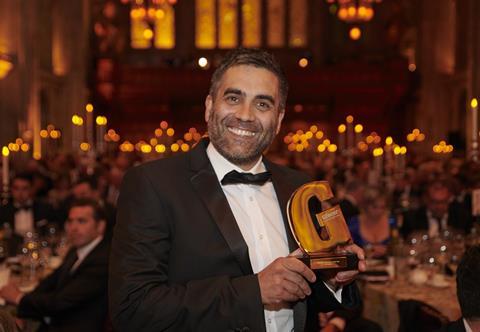 Wholegood's entrepreneurial spirit and eagerness to help small independent, specialist retailers were what won the wholesaler this awardSpecialist wholesaler of the year
Wholegood prioritises smaller independentsEntrepreneur Carl Saxton founded Wholegood in 2007Wholegood's entrepreneurial spirit and eagerness to help small independent, specialist retailers were what won the wholesaler this award.
The organic specialist, set up in 2007, has historically focused its fresh fruit & veg supply on the likes of Ocado, Whole Foods, Planet Organic and Gail's Bakery, but in the past 12 months it's really upped its focus on helping independent retailers (particularly in London) buy organic produce and access small producer brands. It's done so through offering smaller orders and flexible delivery dates and times.
It also committed to plastic-free packaging (over 90% and rising to 100% by the end of 2019), while generating its own energy, donating unsellable produce and composting organic waste.
Our judges were impressed with its commitment to small retailers, its strong CSR focus and the strong sales that resulted: Wholegood grew 28% to £7.8m.
Symbol/Franchise Convenience Retailer of the Year
Finalists:
Best-one
Budgens
Londis
One Stop Franchise
Premier
Winner: Premier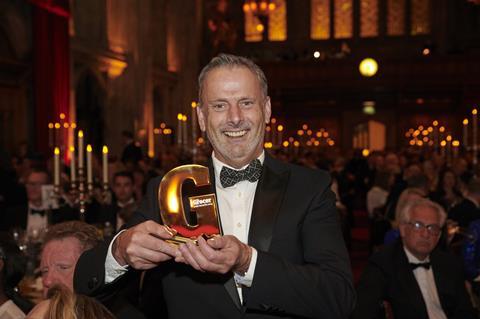 Premier is the only symbol group which has reached annual sales of £1bn.
This impressive claim, along with its focus on helping retailers sell more, make more and even become "famous" in their local areas, makes the company a worthy winner of this award.
One of the company's many achievements is that it led the market in developing a format specifically for small stores below 800 sq ft, under the Premier Express fascia.
It has also come up with a format especially for forecourt retailers which includes more price-marked packs, promotions and own-label products to help create a "fantastic convenience store experience".
Although the market remains challenging, Premier is confident it can continue to deliver a profitable future for retailers.
The judges applauded the symbol's "well thought through" and innovative initiatives.
Online Supermarket of the Year
Finalists:
Asda
Iceland
Ocado
Tesco
Winner: Ocado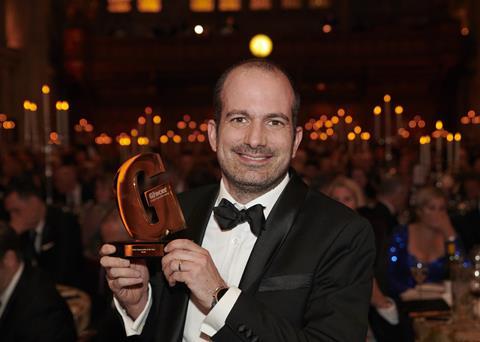 Ocado is the world's largest online-only grocery retailer, launched 18 years ago with a focus on "changing the way the world shops".
The year 2018 was a transformative one for the grocer, which saw its customer base grow an impressive 11% to 721,000 – meaning it now has 14% share of the UK online grocery market. In 2018, the group experienced a 12% increase in sales year on year to £1.6bn.
But Ocado is more than just an online supermarket. It has also developed its own unique end-to-end operating system for online delivery. In 2018, the group signed deals with more online grocers looking to use its technology, bringing its total number of partners to six in five countries.
Throughout 2018, the company has been developing its Ocado Zoom service, which is designed to deliver a range of more than 10,000 products in under an hour.
Further achievements by the retailer include: a 15% increase in its range of vegetarian and vegan options; the addition of 600 new organic products; and a 10% increase in its overall range to 54,000 products. Ocado own-brand growth has also continued with sales rising 15%, making own-brand products worth £140m a year.
As if these achievements weren't enough, in 2018 Ocado reported an industry-leading food waste figure of 0.02% of total sales, meaning only around one in 6,000 items were wasted.
Our judges praised Ocado, saying it gets "better and better as its coverage increases", and praised its valiant efforts to address environmental concerns such as plastic, palm oil and food waste.
Specialist Online Retailer of the Year
Finalists:
Farmison & Co
Huel
Mindful Chef
Muscle Food
The Whisky Exchange
Winner: Mindful Chef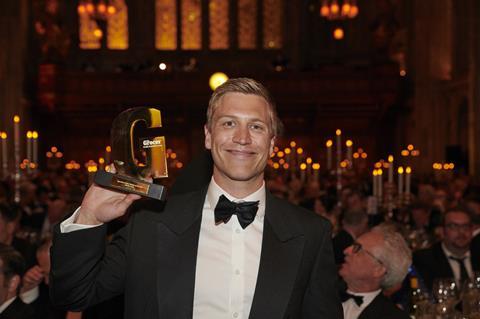 Mindful Chef was launched in 2015, after its founders – Myles, Giles and Rob – spotted an opportunity to provide consumers with direct access to fresh meat, fish and produce.
Since its birth, the company has delivered one million meals to customers. Sales have increased from £1m to an impressive £17m in the same time period. Since launch it has raised £3m in two funding rounds.
Initially offering three recipes, the business now offers 16 options a week, and is currently delivering 20,000 meals every week.
Our judges said the founders took a huge risk in pricing themselves above the competition while ensuring they sourced the very best product, but they have been justified in their decision by the success they have had. "There will always be a market for the very best," they added.
Mindful Chef has well and truly capitalised on that market.
Start-up of the Year - NEW
Finalists:
British Herb Kitchen
Freaks of Nature
Punchy Drinks
Skwishee
The Turmeric Co.
Winner: Freaks of Nature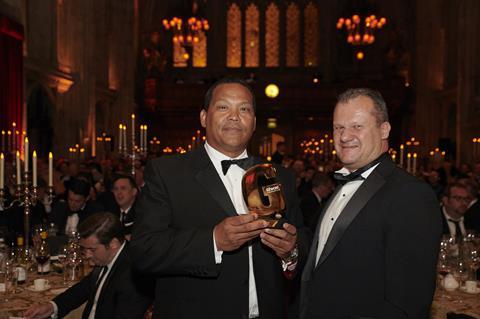 Free-from desserts have to be boring, right? Wrong. With standout packaging and strong taste credentials, Freaks of Nature has done everything it can to turn the image of gluten-free and dairy-free desserts on its head.
Founded in 2017, the brand's primary objective is to create 'great-tasting products'. Offering delicacies such as a Mango & Passionfruit Posset and a Chocolate Fudge Hot Pudding, it has hoped to 'liberate and celebrate free-from food'.
The brand has rapidly gained listings in the likes of Waitrose, Sainsbury's, Asda, Morrisons and Ocado. Revenues have rocketed almost seven-fold since launch and the team now employs nearly 30 people.
Judges were impressed by the innovative spirit of the brand and its focus on taste in a category where it can be a weakness. Securing major listings in such a short space of time was "clear testament to the product", they said.
SME Brand of the Year
Finalists:
Bio-tiful Dairy
Childs Farm
Fulfil Protein and Vitamin Bars
PROPERCORN
WOW Food & Drinks
Winner: Childs Farm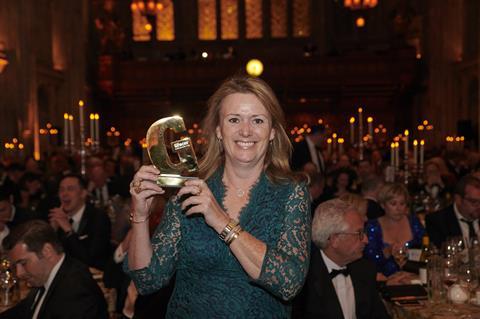 Back in 2011, founder Joanna Jensen developed her first Childs Farm product at her kitchen table. Fast-forward eight years, and she's taking on giants such as J&J with her range of all-natural toiletries designed for sensitive skin. Having started off online and in independent stores, Childs Farm now has a range of 45 products listed across major retailers including the big four.
The past year has seen the brand reach the £23m sales mark, which it attributes to stepping up efforts on social media. Not only did the team respond to skin concerns with product suggestions, but they also listened to customer wishes for new products. That 'careful listening' led to the launch of a Rhubarb & Custard 2in1 Shampoo & Conditioner in October, and a full suncare range in January.
Judges singled out the brand for "really knowing its audience" and were impressed by its "outstanding" levels of growth.
Drinks Brand of the Year - NEW
Finalists:
Bud Light - Budweiser Brewing Group
Coca-Cola - Coca-Cola European Partners
Heineken 0.0 - Heineken
Doom Bar - Molson Coors Brewing Company
Thatchers Cider- Thatchers Cider Company
Winner: Doom Bar - Molson Coors Brewing Company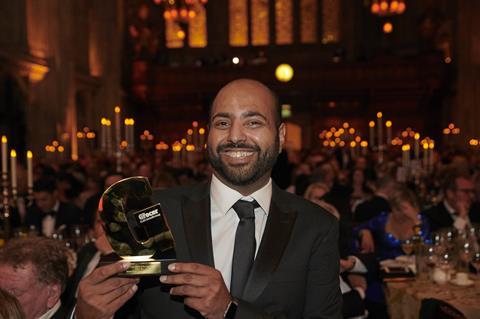 There's no getting away from it: premium bottled ale is having a tough time. As craft beer pulls in the punters, PBAs are in steep decline. Not so Doom Bar.
In fact, the brand grew 25% in the past year – the result of Sharp's and Molson Coors adapting Doom Bar to changing consumer tastes.
That took the form of a new pilot plant at Rock that focuses on innovation. The facility will produce 11 pilot brews this year, which promise to be 'more experimental than ever'.
Doom Bar also responded to changing tastes in formats with the launch of a four-pack of 500ml cans and a mini keg. Finally, it trialled an Extra Chilled variant to challenge perceptions of ale, particularly that it is an 'old man's drink'.
Judges said there was stiff competition in the drinks category, but Doom Bar stood out for its ability to thrive in a highly challenging market.
Brand of the Year
Finalists:
Alpro - Alpro
Birds Eye - Nomad
Mini Babybel® - Bel UK
Mr Kipling - Premier Foods
Zoflora – Thornton & Ross
Winner: Birds Eye - Nomad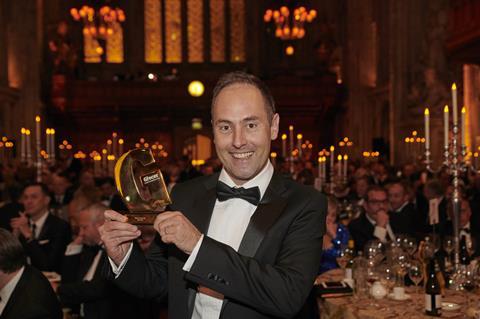 Talk about a turnaround. Not long ago, Birds Eye was suffering from a steady decline in sales, which resulted in a £83m slump over three years.
That's something the new leadership team was determined to tackle. It set about creating a 'cultural shift' to give teams greater accountability and autonomy.
The result was a many-pronged strategy to revitalise the Birds Eye brand. First, it moved away from a 'bland' masterbrand strategy to one that celebrated its 'heroes' such as fish fingers, coated fish, peas and chicken.
Instead of innovating into new spaces, the team worked on modernising existing segments with products such as Chicken Shop.
Second, there was a marketing strategy rethink. It cut any inefficient expenditure to focus on executions that would cut through. That led to the creation of the new Captain Birdseye, who proved a media sensation (so much so he got his own calendar in 2019).
Crucially, these turnaround efforts went beyond just the Birds Eye brand. Keen to revitalise the frozen category as a whole, the brand commissioned a survey of 2,000 Brits to identify the biggest barriers to frozen foods. To tackle its unwanted reputation as a 'last resort' food choice, it worked with dieticians and health writers to create more positive perceptions.
The results are clear to see. Birds Eye grew over 4% in value last year, double the rate of the frozen foods category as a whole. And penetration rose to 75% of UK households.
The turnaround story won over the judges, who said Birds Eye had not only changed perceptions of the brand but of "frozen food as a whole".
Entrepreneur of the Year
Finalists:
Carl Saxton - Wholegood
Denis Lynn - Finnebrogue Artisan
Julian Hearn - Huel
Steve Perez - Global Brands
Theadora Alexander & Chris Green - Young Foodies
Winner: Julian Hearn - Huel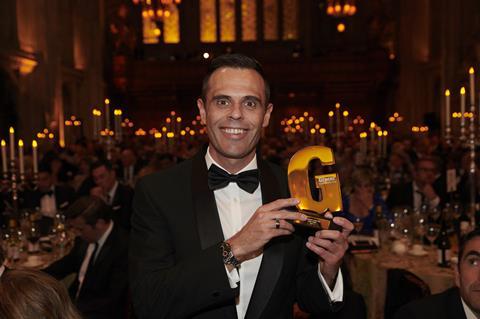 Pushing boundaries, disrupting the status quo, recognising a gap in the market, these are all qualities of a great entrepreneur, and Huel founder Julian Hearn has displayed them in spades.
A 'complete food business' Huel was Hearn's second business: he created Mash Up Media at the age of 37 with a £1,500 investment, and was making over £2m profit within three years.
But his latest venture, set up in 2015, looks set to top that: the aim was to make nutritionally complete, affordable food with minimal impact on animals and the environment, and with 185% sales growth to £60m in 2018, Hearn has carved out a new channel in the grocery market, one where rivals remain few and far between.
Perhaps that's because it challenges the sensorial qualities of food. But Hearn has shown that its sleek range of powders, bars and RTDs can successfully tap into current demands for health, convenience and sustainability, delivering a nutrient hit without the hassle, and Huel has already supplied the equivalent of 40 million meals and rolled out a range of NPD to complement its initial powders.
It's an international success story too: it's sold in 80 countries (China is the newest, since October) and there are six offices in the US, UK and Germany.
Throughout it all the "highly impressive and passionate" Hearn has remained involved at each step, even interviewing each one of the 70-strong team.
He also raised £20m in 2018 in private equity from Highland Europe – Huel's first investment – and the business is now valued at a staggering £220m.
The Grocer of the Year
Finalists:
Aldi UK
Co-op
Lidl
Morrisons
Ocado
Tesco
Winner: Co-op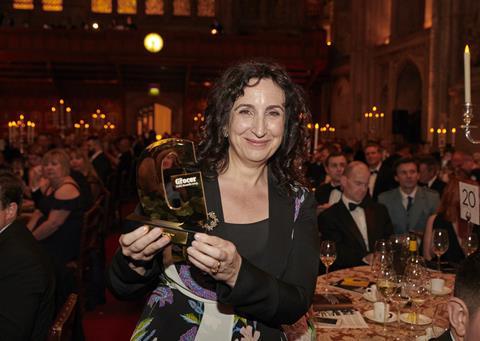 In 2013 the Co-operative Group was at its nadir. Its banking arm had been caught up in the PPI scandal, costing the group £600m in compensation payouts, while the lurid revelations that whirled around chairman Paul Flowers cost it millions more in reputational damage. By August it revealed the largest loss in its 150-year history.
Six years on, the outlook couldn't be more different. And in large part that's thanks to the turnaround in its food business.
Retail like-for-like sales grew 4.4% last year, marking four-and-a-half consecutive years of growth at the grocer, with its core convenience estate up by 5.1% and an additional £3.6bn in sales of food. That strong performance also resulted in an underlying profit for food of £80m – up 23%.
These stellar figures came off the back of a series of savvy moves by the grocer, with 2018 in particular a period of significant strategic investment in every aspect of the grocery business.
For one, the Co-op continues to open new stores – 102 – accompanied by multiple extensions, relocations and refits elsewhere in the estate. It's an appetite for new space only matched by the discounters.
2018 also marked the completion of its historic acquisition of Nisa, a £143m deal that has seen the Co-op brand make its way on to the shelves of the symbol's stores. Combined with its deal to supply Costcutter, it now supplies 800 product lines to more than 7,700 stores. It's been a "game-changer" for the business.
Achieving this sort of reach is all part of its ambitious plan to become the UK's number one convenience retailer – a scale it has complemented with improvements to distribution, service, product quality, strategic pricing and improved availability, which contributed to record sales in the heat of the World Cup, despite the accompanying CO2 shortage.
It also recognised the importance of keeping up with tech, partnering with Deliveroo to trial home delivery and Mastercard to introduce 'in aisle' payment trials.
It didn't let the credentials of its product lines slide either, adding new plant-based options, rebranding booze and even trialling a new food-to-go concept store in Manchester Piccadilly.
It has also succeeded where rivals have failed in cementing its clear brand identity, which transcends price, product or promotion, by going back to the values and membership model that have been ingrained since the start.
The launch of its 5 + 1 membership scheme in particular has now successfully attracted 1.7 million new members in the past 18 months, while raising £39m for more than 12,000 projects. In so doing the retailer reasserted its role as a community-focused operator.
In a similar vein, it became the first retailer to trial reverse vending machines, replaced single-use plastic bags from 1,400 stores and championed the importance of Fairtrade (while rivals questioned its relevance).
It also sought to tackle retail crime, lobbying government and investing £12m to install remote CCTV monitoring at 700 stores.
Simply put, the Co-op in 2019 recognises the standards and sensibilities of scrutinous modern shoppers, be it the demand for convenience, choice or to shop with a company that cares. It's a renaissance few would've predicted six years ago, making this win even sweeter and more thoroughly deserved.
William Hague offers thanks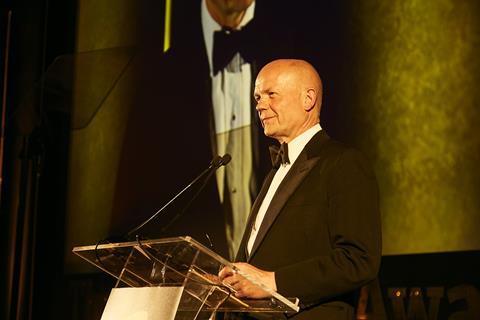 The Grocer Gold Awards were presented by the Rt Honourable Lord William Hague. He also presented the awards in 2004 but having since retired from politics, Hague used the platform to reflect amusingly and sardonically on the political situation today. He also paid tribute to the industry.
"I know people in government don't thank you very often but, having spent years in the government I want to thank you for your immense contribution to the economy of this country, for the employment you provide, for the choice you give, the creativity you show, the entrepreneurship you champion, the world-class reputation you have created."
To register your interest in the Grocer Gold Awards 2020, head to thegrocergoldawards.co.uk and get in touch with our team.
Sponsored by