For this category, judges were looking for a retailer, supplier or manufacturer who had done the most to capture the imagination, earn the admiration, and win the loyalty and business of shoppers. Entries included free home delivery services, new store formats and schemes to tackle the impact of the pandemic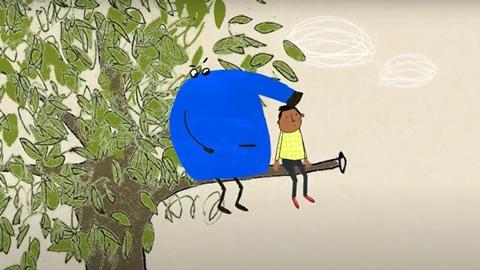 Winner: Aldi - The Hunger Monster
Childhood hunger has become an increasingly pressing issue since the onset of the pandemic. Around 42% of children accessing food poverty charities are going without food as often as three times a week, according to research for Aldi UK.
So in January, it announced a pledge to provide 10 million meals to those in need across the UK, through a partnership with food surplus organisation Neighbourly. Aldi raised awareness of its goal with 'The Hunger Monster' – a short animated film with a poem read by Marcus Rashford – which shone a spotlight on what it was like for children to go without food.
It reached more than 1.5 billion people and, more importantly, translated into action.
In the first three weeks of the campaign, shoppers donated the euivalent of nearly 18,000 meals through Aldi. The discounter is now well on its way to meeting its 10 million target.
Shortlisted:
Central England Co-operative - Boley Park new flagship store
Central England Co-op had high ambitions for its new-look Boley Park store in Lichfield: to create a premium look and feel while adopting a more sustainable approach.
It delivered on both fronts. Features such as a hot soup station and 'squeeze your own' orange juice fixture deliver a high-end feel. On the sustainability front, it unveiled a zero-packaging refill station and sourced 100% renewable energy.
Co-op - Co-op Membership evolution
As times changed, so did the Co-op Membership scheme. The Co-op Members' Coronavirus Fund, which went towards communities hit particularly hard by the pandemic, was one of its biggest changes. More than 77,000 Co-op members chose to donate to the fund, raising over £500,000 in total.
Co-op also doubled the amount given to local causes to 2p for every £1 spent by members in store.
Lidl - Lidl Plus
Lidl claimed a UK discounter first with the launch of its own app-based loyalty programme in September.
The premise is simple: the app tracks monthly spend to unlock coupons when certain thresholds are hit.
Savvy marketing – including a multimedia campaign that promoted a welcome £5 discount – drove take-up. On the day of launch, there were 100,000 downloads and already 14% of shoppers use the app.
The Midcounties Co-operative - Home delivery service
Midcounties Co-op sprang into action as Covid hit. It set up a free home delivery service in the space of two weeks, gathering details of vulnerable and elderly people before lockdown even began.
The co-op then recruited "an army of volunteers" to deliver the groceries. Within one month, Midcounties Co-op had made more than 10,000 deliveries. And in January it hit the 100,000 mark.