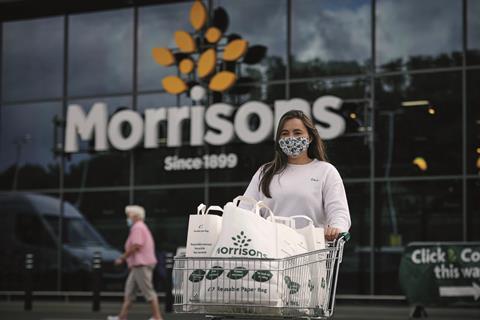 Winner: Morrisons
Morrisons crowned a glorious week at the Grocer Gold Awards, winning the prestigious Grocer of the Year for the first time since 2012.
The win follows its £7.1bn acquisition at the weekend by private equity giants CD&R and follows a five-year turnaround that stabilised, diversified, improved and – propelled by the pandemic – transformed the performance of the Bradford-based chain.
But it was the thoughtful, purpose-driven response to the pandemic that won our judges over against a strong shortlist that also included Aldi, Co-op, Iceland and Tesco, said Adam Leyland, The Grocer's editor-in-chief and chair of the 48-strong judging panel
"No supermarket has worked harder or thought more broadly about the challenges of the pandemic."
That included immediate supplier payments to ease cash flow, to support for British farmers and fishermen, as a surplus of unwanted food from restaurants and catering companies built up, buying up their unwanted stock while offering discounts and savings to customers.
With exhausted key workers unable to source food amid the early panic buying, Morrisons introduced dedicated shopping hours and discounts for NHS staff. The discounts were subsequently extended to teachers, emergency services, care workers and armed forces, while store colleagues were given increased discounts, better pay and bonuses as a reward for their bravery and hard work.
It was also the first UK retailer to fit screens to its checkouts, and offered colleagues more flexibility around shifts, and guaranteed sick pay, while also recruiting and training 42,000 extra staff.
The online response was also thoughtful: Morrisons introduced phone-based 'doorstep delivery' food boxes for shielding shoppers that were less digital-savvy; and increased online capacity via a wholesale rollout of in-store picking (from 38 stores in March to 447 by Christmas) fulfilled by Amazon and Deliveroo, in addition to its Ocado service.
Morrisons also donated more than £15m to food banks nationwide, and created a range of partnerships and initiatives to both cut down on food waste and ensure those financially impacted by the pandemic were able to feed their families, including School Meal Boxes, developed with a nutritionist.
Nor has Morrisons simply focused on the pandemic. Six new stores were opened, while trials of a new format Market Kitchen concept have been extended amid positive sales.
The wholesale arm – through the successful development of the Morrisons Daily format – has also won further contracts, and resulted in strong growth, and it recently moved into foodservice; while it further boosted its integrated supply chain with the acquisition of Falfish.
"It's no wonder CD&R has acquired Morrisons," added Leyland. "It's a brilliantly run business that has consistenly done right for all its stakeholders, and reaped the rewards."
Shortlisted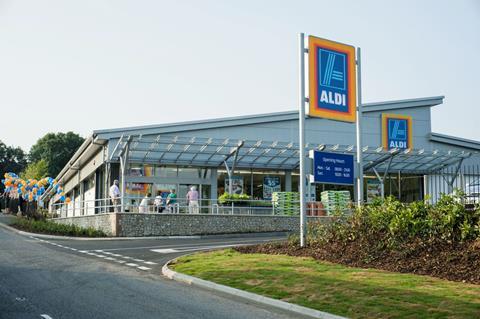 Aldi
At the start of the pandemic, Aldi's small store footprints and high sales densities made social distancing a particular problem. Within weeks, a new traffic light system was launched to manage customer numbers – the first supermarket to do so. It also had no e-commerce grocery operation (aside from BWS). By May it had partnered with Deliveroo in a trial since expanded to 120 stores. And in 17 weeks it launched a trial click & collect service that rolled out to 231 stores by February.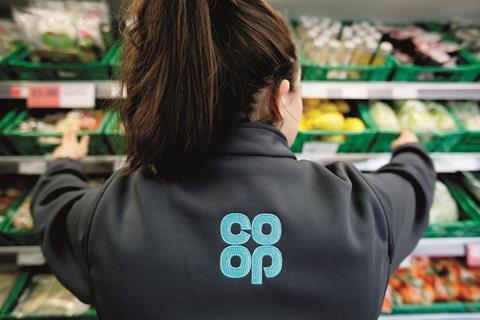 Co-op
The Co-op's convenience estate and Covid response saw it expanding faster than any other grocer in the early stages of the pandemic, attracting 2.4 million new shoppers, with market share peaking at 7.4%. As well as a rapid expansion of its online offering, it's gone on to launch a new 99-strong Honest Value budget range, relaunched its membership proposition in October, adding 1,500 new members a day, and has maintained momentum in terms of its environment pledges.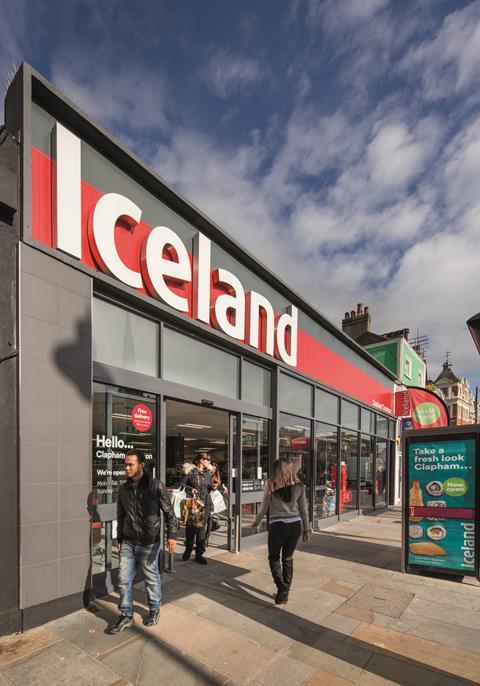 Iceland
While others have doubled online capacity, Iceland can now fulfil one million deliveries a week, 375% more than pre-pandemic. But Iceland never lost focus on the need to put the vulnerable first. After identifying 500,000 customers on the shielding list, 80% signed up.
Iceland also pioneered a 'silver shopping hour' in stores – with Iceland store managers Casey Abbott and Daniel Burke receiving OBEs for services to retail in the Queen's Birthday Honours in June as a result.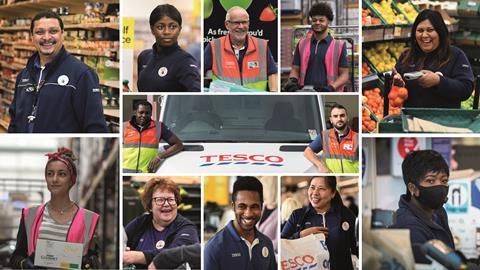 Tesco
As the UK's largest grocer, Tesco led the Covid charge in a number of ways: launching the first social distancing TV ad, opening stores at Nightingale hospitals, doubling online deliveries, and donating huge amounts of food and cash to food banks and charities. It also introduced a new Aldi Price Match initiative that really landed, and moved to an EDLP model, empowered by a revamp of its Clubcard strategy.