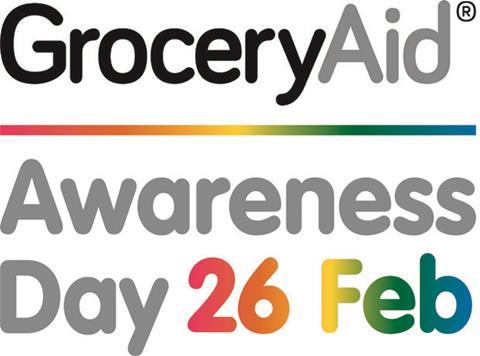 GroceryAid, the national charity for the grocery industry, is to hold an awareness day for the first time next month.

Taking place on 26 February, the event will become an annual fixture in a bid to make workers aware of the practical, emotional and financial support available to them.

Last year the charity helped more than 14,500 colleagues, but GroceryAid marketing communications manager Helen Kershaw said "many more" remained unaware of its services.
"We are asking all our supporters on 26 February to hold awareness activities telling their colleagues about how we can help when a crisis hits," she said. "They can put up posters, hand out materials, share our video, feature us on their intranets and of course shout about us on social media with #GroceryAidDay."

The charity, which raises money through fundraising events, donations and corporate sponsorship, will also use the occasion to announce its 2019 GroceryAid Awards.

"Our supporters are the lifeblood of the charity and it's important for us to recognise the awareness, fundraising and volunteering contribution that they make to our cause," Kershaw added.