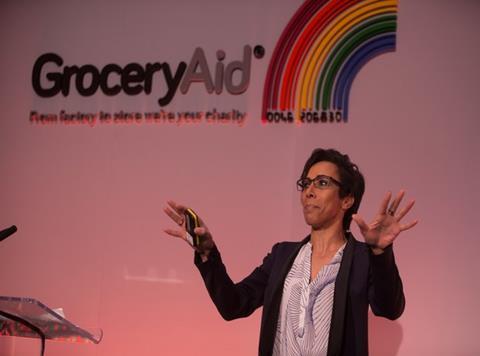 Top business leaders from Tesco, Walmart and the Co-op are among the prestigious lineup for this year's Leadership Symposium.

Taking place at the Rothamsted Research Centre, Harpenden on 28 November, expert speakers at the one-day conference will share insights on everything from Brexit to manufacturing efficiency and inspirational leadership. There will be presentations from exciting startups and winners of The Grocer's Top New Talent awards.

Its breadth of content will mean there is something for everyone, said director of Sainsbury's brand Judith Batchelar. "The Leadership Symposium is a must for young people looking for inspiration and ideas for their future careers and more experienced managers and leaders looking to build their networks and hear from thought leaders in our industry," she added.

Co-op chairman Allan Leighton, Tesco's chief people officer Alison Horner, and Walmart International president and CEO David Cheesewright will all appear, alongside former minister for trade Lord Mark Price. Consultants Newton will host workshops and case studies on how to maximise efficiency in your business.

"We all know that some solutions to making a business better are simple and some are more difficult," said founder Andrew Hawes. "But at the symposium we'll be running through specific and workable examples which can be worth tens of millions of pounds to grocers and food manufacturers. It's an event not to be missed."

"If you are a current or aspiring leader this is one event regardless of age, gender, ethnicity or sexuality you need to commit to your diary, a beneficial and worthwhile use of your time to support you being the leader you aspire to be," added founder of An Inspirational Journey Heather Jackson.

For tickets email pauljmonk@inventabrand.com or call 01865 823895. All proceeds will go to GroceryAid and Working Options in Education.