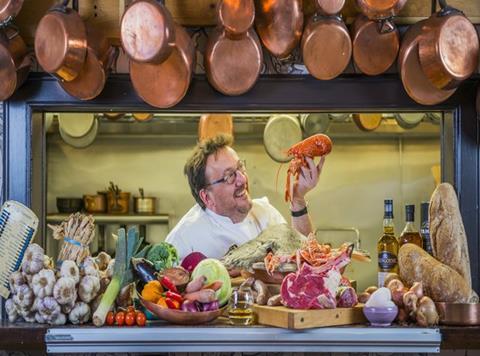 Entries are now open for the Scotland Food & Drink Excellence Awards 2017. Celebrating "innovation, enterprise and quality" the awards highlight the best in Scottish produce with winners selected across more than 20 categories, including own label, meat, dairy and alcohol.

Producers now have until Friday 24 February to submit their entries.

"Over the last 10 years we have worked hard as an organisation and with partners to build a national identity for Scottish food and drink," said chief executive of Scotland Food & Drink James Withers, which organises the awards in partnership with the Royal Highland and Agricultural Society of Scotland (RHASS). "However, it is the skill, dedication and innovation of our producers that has built Scotland's reputation as a land of food and drink.

"The Excellence Awards allow us to celebrate some of our very best and highlight, to the nation and beyond, the strength of Scotland's leading industry. To grow our reputation even further at home and around the world, we must continue to encourage new pioneers within the food and drink industry in this country.

"To further this objective, all awards entrants receive constructive feedback from our panel of expert judges. So, win or lose, our aim is to support the development of all the businesses that enter the awards."

Scottish businesses that have previously picked up awards include Mara Seaweed, Ian Macleod Distillers, Graham's The Family Dairy and Magnum Liqueur.

"Once again these awards will shine a light on the best of Scotland's thriving food and drink industry, which is fuelled by the skill, pride and dedication of our primary producers, who we proudly represent," added RHASS chief executive Alan Laidlaw. "If last year's winners are anything to go by, we are set for another year of impressive entries in 2017 - we would encourage anyone in Scotland producing fine food and drink to get involved."

The ceremony will take place at the Edinburgh International Conference Centre on 18 May. Some 800 people are expected to attend.

Food and drink businesses can enter online at foodanddrink.scot/events/excellence-awards until Friday 24 February.

Tickets for the awards ceremony and dinner are also now on sale available from Scotland Food & Drink priced at £125 + VAT for Scotland Food & Drink members or £250 + VAT for non-members. Shortlisted businesses are offered tickets at the discounted rate of £95 + VAT. Tickets can be purchased from Scotland Food & Drink here: bit.ly/sfdea2017tickets.