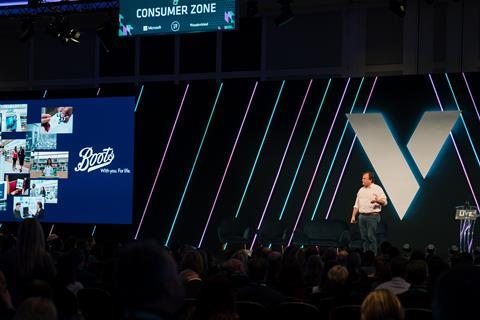 Power brands The Grocer and Retail Week have joined forces to create LIVE, a two-day event, conference and exhibition focusing on the retail and fmcg sectors.
The first collaboration between the two powerhouse publishing brands promises to deliver unrivalled business intelligence, networking and inspiration to attendees from the retail, grocery and fmcg space, in a programme featuring some of the industry's biggest names, including Amazon UK boss John Boumphrey; M&S head of people partnering store ops and property, Katie Shaw; Co-op campaign and public affairs director Paul Gerrard; new Matalan CEO (and ex-Coop Food boss) Jo Whitfield and Primark CEO Paul Marchant, with many more set to be announced.
"This conference has always been a key moment in the year for the retail industry – it's a place where leaders can learn from each other, and discuss innovative ideas," said Boumphrey.
LIVE set to unravel unique retail opportunities
Whitfield added: "It's an absolute honour to be invited to talk at LIVE 2024. It's a fantastic event which brings together the Retail community and provides a space for everyone to share their real-life experiences. I am really excited to be able to share some of my experiences across both fashion and food, but also to learn from the fantastic Retail community about how we continue to drive this industry forward."
Led by journalists from The Grocer and Retail Week, panellists comprising industry insiders, as well as analysts and suppliers, will also delve into big sector issues and provide actionable insight, with the LIVE 2024 conference programme featuring multiple stages addressing sustainability, people and wellbeing, consumers, tech & digital and much more.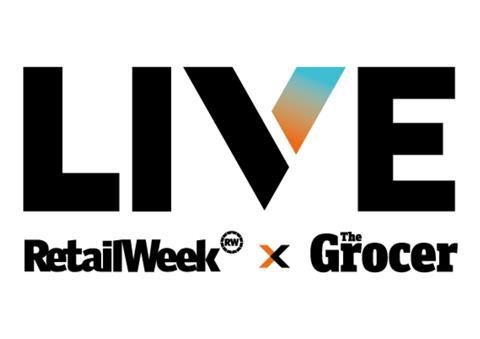 LIVE by Retail Week X The Grocer will be held at London's Park Plaza, Westminster Bridge on 12-13 March 2024. The two-day Retail Week Live event and exhibition last year welcomed more than 1,000 attendees, and the new collaboration between the two powerbrands, made possible by the acquisition of Retail Week by The Grocer owner William Reed in January, will ensure an even bigger and better experience for delegates, said Lorraine Hendle, William Reed's MD of retail and manufacturing.
"This is an historic moment for two heavyweight brands within their respective fields," Hendle added. "We are immensely proud and excited to bring our readers and customers a progressive and inspiring event that provides a true 360-degree view of the issues and opportunities the sector faces now and in the future. Those attending LIVE will be better armed to navigate a changing and complex retail landscape than ever, in an event that will give delegates great value in terms of time and money, through the collaboration."
An even bigger and more impactful LIVE
Adam Leyland, The Grocer editor-in-chief, said the LIVE platform will take The Grocer's conference to the next level. "By combining forces, The Grocer and Retail Week can provide a full picture of the retail and fmcg landscape, exploring in detail the issues that matter, surfacing stories that inspire and making connections to last a lifetime. Those attending LIVE will be armed with unrivalled knowledge and insight to help them move their businesses on into the future."
Retail Week editor-in-chief Charlotte Hardie said: "We're delighted about this collaboration under the new ownership of William Reed. Last year, Retail Week Live welcomed nearly 1,000 retailers through its doors over two days. This partnership with The Grocer will mean an even bigger and more impactful LIVE 2024, with content from two power brands that covers the entire industry from source to shopper.
"More insight, more collaboration, more networking with speakers from some of the biggest brands in the sector. It's a really exciting new event launch that we believe will really meet the collective needs of the retail and fmcg industries."