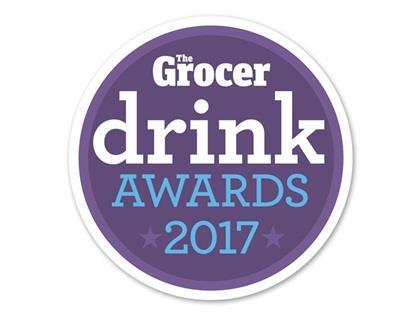 Finalists have been announced for the upcoming Grocer Drink Awards 2017.
Now in its second year, it is the only awards scheme that indentifies excellence in both branded and own-label alcohol.
Entries spanned the market from liqueur, rum and whisky to craft beer, cognac and low and non-alcohol tipples. All were scrutinised by booze-savvy consumers and panels of top industry experts in our two-stage judging process.
Winners will be revealed at a glamourous evening event on 6 November at London's Westminster County Hall.
The finalists are:
Apple Cider
6Somewhere Premium Normandie Semi-Dry Cidre – 6Somewhere
Bulmers Orchard Pioneers Kier's Cloudy Apple Cider – Bulmers
Jack Daniel's Tennessee Cider – Brown-Forman
Sheppy's 200 Limited Edition – Sheppy's Cider
Thatchers Gold – Thatchers Cider
Thatchers Haze – Thatchers Cider
Thatchers Vintage – Thatchers Cider
Victor's Drinks Crafty Apple Cider – Victor's Drinks
Beer & Lager
Forty Two – Black session IPA – Butcombe Brewing Co.
Goram – Butcombe Brewing Co.
Hop House 13 – Guinness
Land of Liberty – Aldi
Medusa Ruby Red Ale – Aldi
Brandy, Port & Cognac
Asda Extra Special Rare Old French XO Brandy – Asda Extra Special
Chevalier Cognac VS – Aldi
Regimental LBV Port – Booker Group
Cocktail
Dayglo Skies Raspberry & Lime – Crooked Beverage co
Funkin Passion Fruit Martini Cocktail Mixer – Funkin Cocktails
Ice & Easy Frozen Mojito – Ice & Easy
Ice & Easy Frozen Rosé – Ice & Easy
Ice & Easy Frozen Strawberry Daiquiri – Ice & Easy
Jack Daniel's Lynchburg Lemonade – Brown-Form
Fruit cider
Elk Warning Crafted Apple Cider with Blackberries – Kopperberg
Kopparberg Sparkling Rose Raspberry Cider – Kopparberg
Kopparberg with Blueberry and Lime – Kopparberg
Rosie's Pig Flat Tyre Sparking Cloudy Cider with Rhubarb – Westons Cider
Rosie's Pig Hand Brake Sparkling Cloudy Cider with Damson – Westons Cider
Smirnoff Cider Raspberry & Pomegranate – Smirnoff
Fruit Wine
Blossom Hill Spritz Elderflower & Lemon – Treasury Wine Estates
Blossom Hill Spritz Raspberry & Blackcurrant – Treasury Wine Estates
Hey Blueberry – Halewood Wines & Spirits
Ibiza Ice Sunset – Ibiza Ice
Lambrini Strawberry – Halewood Wines & Spirits
Gin
ASDA Extra Special Triple Distilled Premium Gin – Asda
Bombay Sapphire – Ogilvy
Gordon's London Dry Gin – Gordon's
Hortus Gin – Lidl
Portobello Road Gin 'Grow Your Own Juniper' – Portobello Road Gin
The Lakes Gin Explorer – The Lakes Distillery
Topaz Blue Premium Gin – Aldi
Whitley Neill Gin – Halewood International
Ginger Beer
Hollows & Fentimans Ginger Beer – Fentimans
Hollows & Fentimans Spiced Ginger Beer – Fentimans
Original – Halewood Wines & Spirits
Liqueur
Baileys Iced Coffee – Baileys
English Raspberry Fruit Gin Liqueur – Tiptree
Specially Selected Creme de Cassis – Aldi
Low Alcohol
Eisberg Sparkling – Eisberg Alcohol Free Wine
Heineken 0.0 – Heineken
Rawsons Retreat Low Alcohol Sparkling – Treasury Wine Estates
Stowford Press Low Alcohol Cider – Westons Cider
Rum
Cane Trader White Rum – Booker Group
Captain Morgan White – Captain Morgan
Old Hopking Spiced Rum – Aldi
Vodka
Asda Triple Distilled Vodka – Asda
Chekov Vodka Triple Distilled – Booker Group
Ignis Vodka – Ignis
Russian Standard Platinum – Russian Standard Platinum
Whisky
Asda Extra Special Highland Single Malt Scotch Whisky – Asda
Co-op 12 Year Old Single Highland Malt Whisky – Co-op
Glen Marnoch Highland Single Malt Whisky – Aldi
Glen Marnoch Speyside Single Malt Whisky – Aldi
Haig Clubman – Haig Club
Highland Black 8 Year Old Scotch Whisky – Aldi
Jacobite Blended Scotch Whisky – Booker Group
The ONE – The Lakes Distillery