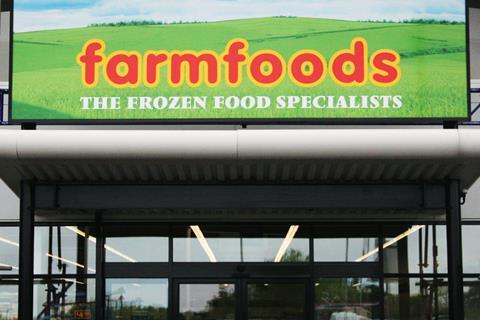 Scottish frozen food retailer Farmfoods saw revenues rise 2.7% in 2018 while continuing to cite competitive pressures as an ongoing threat.

Turnover rose from £642.7m to £660.3m in the year to 29 December, according to newly filed accounts at Companies House.

It's a turnaround on the year before, when sales dropped 4% on 2016's £669.2m, but still well below 2014's £811.8m, before the rise of the German discounters and mainstream supermarket price wars took their toll.

Operating profits rose 5.7% to £12.4m despite a 0.8% drop in gross profits to £19.8m. Pre-tax profits were up 8.8% to £12.1m. Those figures are also a marked turnaround on 2017, when operating profits were down 47% year on year, with pre-tax profits down 52%.

The company's strategic report said: 'The principal risks and uncertainties affecting the business include… Competitive risk: Trading conditions have been and are expected to remain competitive.'

Farmfoods, which has more than 300 stores and employs nearly 4,000 people across the UK, invested £4.9m in freehold property and assets in the course of construction during the period, compared with £1m the year before.

The total dividend per ordinary share was unchanged at £6.

The company purchased 25,000 ordinary shares, representing 2.76% of its entire share capital, from MD Eric Herd for £2.1m.