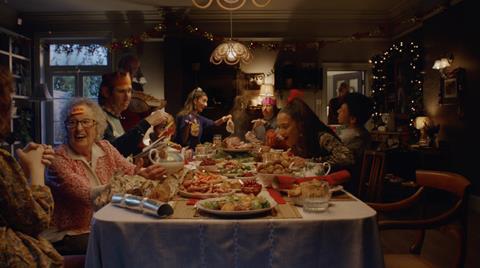 If Tesco and Marks & Spencer were the big listed grocery winners of Christmas, they received scant reward from the City this week, which sent shares down on their Christmas trading updates and instead rewarded Sainsbury's.
Tesco had been picked out by market share data as the UK's best-performing major supermarket over the festive period, and its own trading update backed that up on Thursday.
The supermarket upgraded its profit expectations after strong growth in its third quarter and Christmas generated its highest market share in four years. However, overall growth was driven largely by Booker, up 17.5% on weak comparatives, as Tesco UK retail like-for-like sales edged up just 0.2% over the 19-week period and up 0.3% over Christmas, while Ireland sales fell 2.1%.
As a result of stronger than expected sales, Tesco expects retail operating profit slightly above the top end of its previous £2.5bn to £2.6bn guidance. However, this failed to bump shares, which were down around 3% on opening before settling at 1.6% down to 287.7p by lunchtime.
M&S appeared to suffer from the same issue of good results struggling to meet the lofty expectations of investors. Total sales in the 13 weeks to 1 January were up 18.6% to £3bn and up by 8.9% on a two-year basis.
Although this marked the highest-ever Christmas sales for M&S, shares plunged 6.7% on Thursday down to 236p. Investors appeared to baulk at the lack of a profits upgrade in the trading update as it restated previous guidance.
One profits upgrade that did move the markets was Sainsbury's, which lifted guidance for the year despite a fall in sales over the Christmas trading period. Grocery sales increased 0.1% over the six weeks to 8 January (0.8% when excluding Boxing Day closures), while it suffered a 10.6% sales slump for the general merchandise division.
Overall retail sales growth for the period fell by 2.9% as a result, but Sainsbury's upgraded its profits guidance as it said investment in the customer proposition and higher operating cost inflation would be offset by structural cost savings and stronger than expected grocery volumes.
Sainsbury's shares rose 3.1% to 288p on Wednesday and a further to 290p on Thursday to take its rise since mid-December to 6.5%.