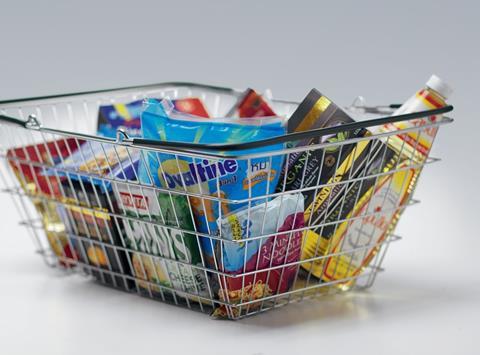 Top story
Associated British Foods (ABF) has again cautioned it expects earnings to fall in its 2014/15 financial year, but said this morning that underlying trading remains in line with expectations as strong Primark sales have been negated by weakness in its sugar division.
Issuing a pre-close trading update for the six months ending 28 February (which will be announced on 21 April), ABF said adjusted operating profit will be lower in the first half.
ABF stated that the strengthening of the pound has had a negative effect on the translation of overseas results, but adjusted earnings per share would be in line with last year largely thanks to the lower UK corporate tax rate.
Primark has "performed well and its expansion in continuing". The group has also seen progress in grocery, ingredients and agriculture, though AB Sugar will have "substantially lower" first half revenues and only come in close to break-even.
The British Sugar owner has suffered in the past year from a dramatic downturn in the sugar business – with turnover down 22% year-on-year in its 2013/14 financial year to £2.08bn causing a 3% decline in headline annual revenues to £12.9bn despite a strong performance from Primark.
The difficulties have continued into the new financial year, with ABF reporting last months it would take a £128m hit in its first-half results thanks to continuing troubles in its sugar division. It has also wrote down almost £100m on its investment in biofuel producer Vivergo as ethanol prices hit record lows.
Morning update
ABF was one of the FTSE's strongest early risers this morning, with the market sending it up 1% to 3,066p in early trading after its reassuring announcement.
Meanwhile, consumer goods packaging firm DS Smith has announced this morning it has agreed to buy Southern European packaging business for approximately €300m (£220m).
DS Smith said: "The acquisition is highly complementary to DS Smith's geographic footprint and transforms our position in higher-growth South Eastern European geographies, further strengthening our pan-European capabilities to our existing customer base in addition to providing access to new customers."
Issuing a trading update for its third quarter, DS Smith said trading was in line with expectations and volumes have been ahead of the run-rate achieved in the first half of the year and remained positive in all regions, with Central Europe and Italy particularly strong.
Elsewhere, PZ Cussons and Ocado both opened 1.2% higher this morning, at 313.7p and 383.9p respectively. meat producer Cranswick was 3% down in early trading to 1,355p.
This month's CBI Distributive Trade Survey figures will be out later this morning.
Last week in the City
Rexam was one of the FTSE's star performers on Thursday after new emerged it had accepted a £4.4bn takeover bid from US rival Ball, but the shares lost some of their gloss on Friday. The deal is worth an equivalent of 628p a share, but the firm's share price dipped on concerns that the tie-up is not yet done and duster and may run into regulatory problems. The can-maker's shares were 1.6% down to 560.5p.
Elsewhere, Sainsbury's and Morrisons were amongst the few of the FTSE 100 grocery movers, climbing 0.5% to 270.5p and 1.3% to 189.5p respectively.
France listed food giant Danone was up 1.4% to €60 after it reported like-for-like sales growth for 2014 of 4.7% to €21.3bn on Friday. Margin and volume declines dragged operating profit down from €2.81bn to €2.66bn.
Elsewhere, B&M European Value Retail was up 2.7% to 327p, while McColl's was down 3.1% to 167.1p and Nichols was down 2.6% to 1,144p
City diary
Soft drinks company Sodastream reports its Q4 results on Tuesday. The home carbonation group is planning to relaunch and replace its entire product range in July as it joins the war against sugar. It follows the business launching 'better-for-you' concentrates and a new version of the drinks maker last year.
One of the world's largest tobacco companies will put out its preliminary figures on Thursday. British American Tobacco, which owns the Dunhill, Lucky Strike and Benson & Hedges brands, has struggled like other cigarette makers with declining volumes in the face of the rise in popularity of e-cigs. BAT has also been affected by currency movements with revenues declining by 9.6% at current rates of exchange during the nine months to 30 September.
Brewing giant AB InBev is expected to update the markets on its earning on Thursday. The group was last week linked to a massive £75bn takeover of rival company SABMiller after rumours emerged that private equity firm 3G Capital, which owns a stake in AB InBev, was weighing up a potential offer.
Takeaway group Domino's and Australian winemaker and distributor Treasury Wine are also set to put out full year and half year results respectively on Thursday, and Restaurant Group, which runs about 350 restaurants and pubs across the country, is posting its finals on Friday.
Outside of the company reports, there will be the latest GDP figures on Wednesday, with the Tories hoping to continue the momentum of a string of positive economic announcements last week, and the GFK Consumer Confidence survey on Friday.