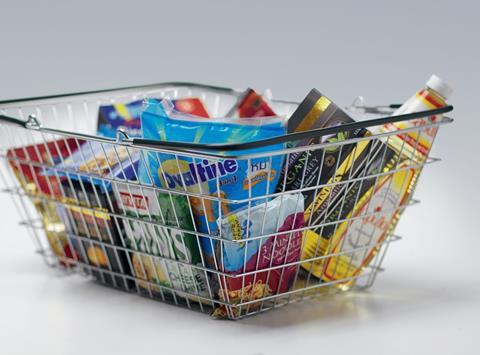 Top story
Associated British Foods (ABF) has highlighted better-than-expected trading in the past year as sterling weakened following the Brexit vote.
The food giant and Primark owner said the underlying operating performance had been ahead of expectations in the second half, with a translation benefit from the fall in the value of the pound. It added in the pre-close trading update for the 53 weeks to 17 September that there was also no material transactional effect thanks to forward currency purchases and fixed contracts.
Operating profits for the group will now be ahead of last year, although a change in ABF's accounting policy related to the valuation of the Illovo sugar business will reduce operating profits by £8m to £1.1bn.
Grocery revenues, which includes the Twinings Ovaltine brands, are expected to be marginally ahead of last year with a good underlying performance, but the benefit of a 53rd week was offset by commodity price deflation.
ABF said that sales at Allied Bakeries (and Kingsmill) held up well – thanks to a substantial increase in volumes –despite the heavy discounts in the bread category driven by the supermarkets.
Profitability in the sugar division improved on cost savings in the year but the benefit of rising EU sugar prices due to tight stock levels won't filter through to the results until the 2017 financial year.
Ingredients revenues are expected to be ahead of last year and operating profit will again be substantially ahead, with a further improvement in margin.
Sales at Primark for the year are expected to be 9% ahead at constant currency as the discount retailer increased it store numbers. It will also benefit by two percentage points from the 53rd extra week. However, like-for-like sales are expected to be -2% as unseasonable weather in the run up to Christmas and the cold snap in March and April kept consumers off the high street.
Associated British Foods' share price has plunged 4.6% to 3,011p since the markets opened this morning.
Morning update
Real Good Food (RGD) executive chairman Pieter Totté is set to tell shareholders at today's AGM that trading in the first four months of the new financial year has been satisfying. The board remains confident in meeting market expectations for the full year. "Order intake is strong, particularly in our premium bakery business which is showing double digit percentage, like for like, revenue growth when compared with the corresponding period last year. Our cake decorating business also has good order visibility meaning we look forward to the key autumn and Christmas season with confidence.
He added there had been no material negative impact on operations since the Brexit vote.
The group swung back into the black last year thanks to the sale of its beleaguered sugar business but sales went backwards as the group battled with falling commodity prices.
The FTSE 100 has had a bad start to the week, falling 1.7% (113 points) to 6,663.76 points on fears on the back of the latest interest rates announcement in the US.
Tesco (TSCO) has also plunged 2.1% to 162.7p as investors respond to Friday's news of SFO charges for former executives, as well as a strengthening Morrisons and the latest price initiative from Asda. Morrisons (MRW) is also down 0.8% to 190.9p and Sainsbury's is down 1.3% to 237.8p.
The majority of shares have opening in the red, with Ocado (OCDO) falling 2.9% to 305.9p ahead of tomorrow's trading update, Marks & Spencer (MKS) is down 2.9% to 333.8p and B&M (BME) is down 1.7% to 268p.
This week in the City
There are a number of key results due this week starting tomorrow with a third quarter update from Ocado. There are also the half-year figures from Tesco meat supplier Hilton Food Group.
Thursday is looking like a busy day as Morrisons reports interims, which are expected by analysts to show the best sales performance for a number of years. The supermarkets is forecast to report a 0.7% increase in like-for-like sales.
Thursday also brings a key update from John Lewis/Waitrose on the back of interims, as well as a Q2 update from Poundland and the ONS Retail Sales figures for August.
Finsbury Food Group (FIF) will report its annual results on Friday.