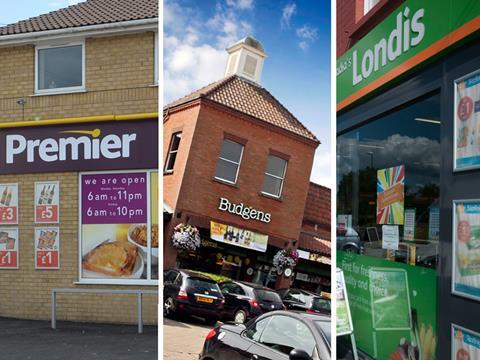 Top story
The Competition & Markets Authority has cleared Booker Group's (BOK) acquisition of Musgrave Retail Partners GB, which runs the Londis and Budgens chains in Great Britain.
The deal is now expected to complete on or before 14 September 2015.
Charles Wilson, Booker CEO, said: "We are pleased that the acquisition of Londis and Budgens has been cleared by the CMA. This will help strengthen our support for independent retailers throughout Great Britain."
As a result of the announcement Booker has bought forward its September trading update for the 10 weeks to 28 August. The group "had a good period" with non-tobacco like-for-like sales up 0.5%, though total sales were down 2% due to a 6.5% fall in tobacco sales as the ban on small stores displaying tobacco products impacted sales. Total non-tobacco sales, including Makro, edged up 0.1%.
Wilson commented: "Booker Group continues to make good progress. Our plan to Focus, Drive and Broaden Booker Group is on track. We continue to improve choice, price and service to become the best supplier to caterers, retailers and small businesses in the UK."
Morning update
It's a busier morning today after a quiet week – with Co-op's half year results also to come later this morning.
Newsagent and convenience group McColl's (MCLS) has issued a third quarter trading update. Total group sales grew by 3% in the 13 weeks to 30 August, driven by new store acquisitions. However, like-for-like sales were down by 2.3% for the quarter and 2% for the year so far.
McColl's said that like-for-likes held up better in food and win and premium convenience stores better than its standard convenience stores. During the period it acquired 21 stores, including and converted ten newsagents to food and wine format. Year to date the group has acquired 46 stores and 26 food and wine stores have been created.
McColl's now has a total of 866 convenience stores representing 64% of the group's total store base of 1,346 and is "on track" to hit its target of 1,000 convenience stores by the end of 2016.
Chief executive James Lancaster commented: "We have made further solid progress in the third quarter in what continues to be a challenging time for the sector. Whilst LFL sales were down overall, our premium and food and wine convenience stores continued to outperform our newsagents and standard convenience stores.
"We have made excellent progress on acquisitions and store developments, and we now have 500 post offices. We have also taken advantage of improvements in the credit markets since flotation and I am delighted with the revision to the terms of our banking facilities which will result in lower interest costs. We remain on track to achieve results in line with the board's expectations for the full year."
This morning has also bought half year results from Irish AIM-listed fresh produce firm Total Produce. The offshoot of fruit importer Fyffes saw revenue up 9.2% to €1.73bn in the six months to 30 June, with adjusted profit before tax up 11.5% to €30.3m.
Carl McCann, Chairman, said: "Total Produce has delivered a very strong performance for the first half of 2015. The group is now targeting increased full year earnings at the top end of the previously announced range of 9.2 to 10.2 cent per share."
During the period it complete its fourth investment in North America with a 50% investment in Gambles, a fresh produce company based in Toronto.
It has been a strong start to trading this morning, with the FTSE up 1.4% to 6,170.1pts in early trading.
Morrisons (MRW) shares have jumped almost 5% to 171.2p in early trading as it looks to have escaped the cull of the poorest performing FTSE 100 shares. Reckitt Benckiser is also 2.3% up to 5,808p.
Booker looks to be maintaining yesterday's gains as it is 0.1% up to 179.1p, while McColl's is 1.6% up to 158.7p after its trading update.
Yesterday in the City
After the fireworks of the past couple of weeks, it was a more sedate day in the City yesterday.
The FTSE 100 edged back up 0.4% to 6,083.3pts after the heavy falls of Monday as expectations of an imminent US interest rate rise diminished after poorer than expected economic data yesterday.
Coca-Cola HBC (CCH) rebounded 2.6% to 1,314p yesterday and there was also a recovery for SABMiller (SAB), which climbed 1.2% to 2,994p.
Outside the FTSE 100 the big mover of the day was Booker as news of the regulatory green light to its Londis and Budgens deal emerged yesterday afternoon. Booker ended the day 6.6% up to 179p, close to its all-time share price high of 184.4p from June.
Elsewhere, Ocado (OCDO) plunged by 4.8% to 330.3p, pulling back the gains it had made since last week. Premier Foods (PFD) fell a further 2.9% to 33p – its lowest level since January.