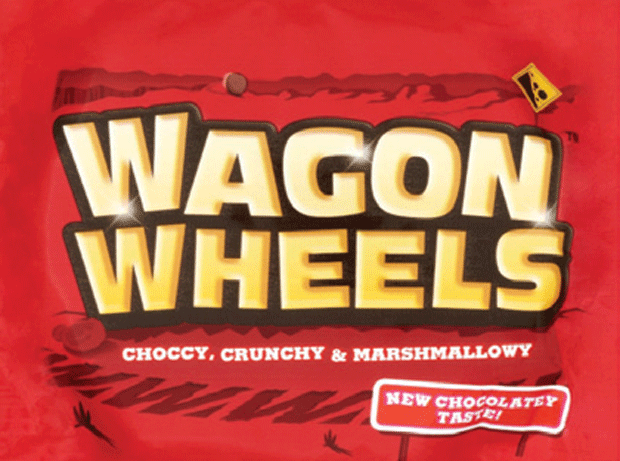 Top story
Wagon Wheels manufacturer Burton's Biscuits undertook a radical shake-up of its business after another year of declining sales, newly filed accounts revealed.
The biscuiteer changed its leadership team in August and sold off its Cadbury biscuits licence to focus on core brands following a 9% drop in annual revenues.
Accounts for the Birmingham-based biscuit maker show sales fell from £315.4m in 2014 to £287.4m in the year to 3 January 2015, with Burton's blaming "aggressive discounter and retailer promotional activity".
Burton's said in its core sweet biscuit market it resisted participating in aggressive discounting to maintain market share, which led to a reduction in share of 1.3 percentage points to 7.6%. Biscuit sales volumes increased by 1.9%, but sales value was up just 0.2% due to the squeeze on price.
Sales of its "power brands", including Cadbury, Maryland and Dodgers, slumped 10% due to lower levels of promotional activity.
Morning update
The Grocer also has the story this morning that Chaucer Food Group has reported double-digit jumps in sales and underlying profits as it gets closer to securing about $70m of new investment in the US.
Revenues rose 17% to $139.3m (£114.3m) as the UK-headquartered business, which supplies freeze-dried fruit and veg to global giants such as Kellogg's, Unilever, Nestlé and Starbucks, boosted its US capacity with a new factory in Oregon. Operating EBITDA also increased 20% in 2015.
Chaucer is currently in late-stage talks with a handful of potential investors in the US to take over the stakes of UK shareholders Caird Capital, Endless and HSBC and scale up in the country, as revealed by The Grocer in April.
Click here to read the full story.
Meanwhile, last night peace broke out in the great Marmite war between Unilever and Tesco. After the markets closed Unilever stated: ""Unilever is pleased to confirm that the supply situation with Tesco in the UK and Ireland has now been successfully resolved. We have been working together closely to reach this resolution and ensure our much-loved brands are once again fully available. For all those that missed us, thanks for all the love."
For all the latest news on the Unilever and Tesco pricing dispute see thegrocer.co.uk
On the markets this morning, the FTSE 100 is back up 0.6% to 7,017.7pts.
Tesco (TSCO) is back up 2.5% to 200p after solving its dispute with Unilever (ULVR), which has fallen another 0.9% to 3,564p this morning.
Other strong risers this morning include PayPoint (PAY), up 1.9% to 1,077p, Marks & Spencer (MKS), up 1.5% to 324.1p and WH Smith (SMWH), up 1.4% to 1,554 after its solid market update yesterday.
Fallers include Applegreen (APGN), down 1.9% to 385p and CARR's Group (CARR), down 2.5% to 148p.
Yesterday in the City
The FTSE 100 slipped back below 7,000pts yesterday, dropping 0.7% to 6,977.7pts.
Neither Unilever or Tesco emerged from their spat over pricing on Thursday as the market winner, with Tesco dropping 3% to 195.1p and Unilever falling 3.4% to 3,596p after its third quarter trading update – which revealed underlying growth of 3.2%, but this was driven by price hikes, mainly in Latin America, as volumes fell in emerging markets and sales declined in deflationary Europe.
One clear winner was Booker Group (BOK), which leapt 5.4% to 185.1p after revealing that sales leapt 13% to £2.5bn in the first half thanks to its acquisition of Budgens and Londis.
Also on the up were Compass Group (CPG), up 1% to 1,492p and British American Tobacco (BATS), up 0.9% to 4,882p. McColl's (MCLS) was up 3.5% to 184p, while McBride (MCB) rose 2.6% to 195p.
Fallers included PZ Cussons (PZC), down 1.4% to 365p, B&M European Value Retail (BME), down 1.7% to 236.4p, and Markets & Spencer (MKS), down 2.7% to 319.2p. Also Conviviality (CVR), dropped 3.2% to 205p and Majestic Wine (WINE) fell 3.1% to 296p.
Premier Foods (PFD) stabilised after its falls yesterday, dropping 1% to 48.5p.