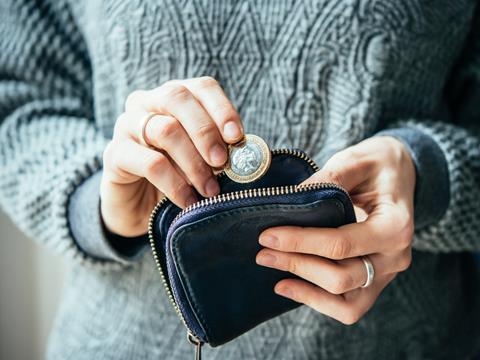 Top story
Consumer confidence continued to slide in December as the long-running GfK index marked almost two years of declining sentiment for shoppers.
The Consumer Confidence Index decreased by one point to -13 in December – its lowest ebb since = December 2013.
Two of the five measures used to calculate the score fell this month, two measures stayed level and one registered a one-point increase.
GfK said Brexit and the Bank of England's first interest rate rise in a decade were weighing on consumers, who felt their personal financial situation had worsened and they were less keen to make big purchases.
The market research firm signalled that 2018 would be no better, with consumers expected to remain cautious.
"It has been a slipping and sliding year," said Joe Staton, head of market dynamics at GfK. "The Overall Index Score has slipped from - 7 in January to -13 in December – and not a single positive score in between. In fact, we have not been in positive territory for nearly two years.
"We need to see several issues move on before the downward trend of the consumer mood changes.
"We need to have a better sense of how Brexit will pan out, and also of how quickly and how far interest rates will rise. But none of this will be resolved quickly so there's every likelihood that 2018 will take us lower."
The major purchase index decreased one point this month to -4, which is 16 points lower than December 2016.
Conversely, the savings index was +4 in December, which is 9 points higher than a year ago, as consumers tightened the purse strings.
"It's a similar story for the Major Purchase Index, a robust +10 at the start of the year in January but a sombre slide down to -4 by year's end," Staton added.
"And it's no surprise it's the reverse for our Savings Index, at -5 last December and -2 in January, then -4 in Feb, all indicating at the beginning of the year limited intentions to squirrel money away. But we saw positive scores from April onwards, suddenly people were thinking of saving, getting more cautious as the year progressed."
Morning update
Today we feature a look back of the year in M&A from Shaun Browne, Houlihan Lokey co-head of corporate finance UK.
US buyers sparked a renewed interest in UK assets during 2017, dramatically increasing their activity to take advantage of the dollar's strength versus the pound. Two of the biggest UK food deals in 2017 saw Moy Park and Weetabix acquired by Pilgrim's and Post respectively.
McCormick also acquired Reckitt Benckiser's food business for £3.2bn, which the takeover of Tyrrells and Metcalfe's Skinny by US firms Amplify and Snyder's-Lance respectively in 2016 [with Hershey buying Amplify for $1.6bn and Campbell Soup paying $4.9bn for Snyder's-Lance this week].
"Health, wellness and "better for you" continues to be a popular space," Browne writes. "Whilst many of the transactions have been small, their valuations have been stellar, including deals done by the likes of Grenade and Little Dish."
Looking ahead to 2018, he added that health and welleness would continue to be assets in demand, generating high valuations, along with premium pet food, free from and meat alternatives.
Click here to read the full piece on thegrocer.co.uk.
Yesterday in the City
There is not much to drive share price movement as the City heads to a close over Christmas.
Booker (BOK was lifted 0.2% to 226.2p as the CMA cleared its £3.7bn merger with Tesco (TSCO), with the supermarket up just 0.1% to 206.2p. The City has already priced in the benefits of the tie up following provisional clearance back in November.
Ocado (OCDO) had a good day, jumping 3.3% to 356.9p, with Greencore (GNC) also among the risers, up 2.4% to 412.5p.
B&M European Value Retail (BME), Dairy Crest (DCG) and SSP Group (SSPG) also edged up yesterday, 0.5% to 412.5p, 0.5% to 573p, and 0.2% to 671p respectively.
Fallers included British American Tobacco (BAT), down 1.5% to 4,920p, Unilever (ULVR), down 1.4% to 4,125.5p, Cranswick (CWK), down 1% to 3,285.6p, and Greggs (GRG), down 0.5% to 1,358p.