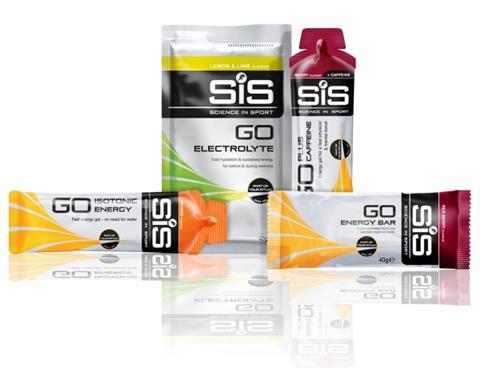 Top story
Losses have widened significantly at Science in Sport (SIS) in the first half as the listed sports nutrition business invested in ecommerce and international growth.
Revenues jumped 28% to £8.3m in the six months to 30 June thanks to the extra firepower ploughed into the two areas of the business.
The company's ecommerce platform delivered 87% growth in the half across all markets and now accounts for 51% of total group sales.
The international business also performed strongly with growth of 55%, driven by increased investment in the US and Italy, which are trading in line with expectations, as is the Australian business. International revenue contribute 27% of the group total, compared with 22% in the first half a year ago.
SIS said the core UK and EU business broke even in the period and was on track for a profitable second half, given the weighting of marketing investment in the first six months of the year.
It added that increased input prices on raw material and growth in protein products had been absorbed through increased efficiencies, leaving overall gross profit unchanged at 58.8%
The investment behind ecommerce and overseas trading pushed operating losses to £1.1m, compared with £369,000 last year. Pre-tax losses came in at £2.2m, up from £841,000 a year ago.
CEO Stephen Moon said: "I am pleased that we have had such a strong start to the year in a difficult market of rising input costs and uncertain consumer spending. We have achieved yet another period of substantial growth, which was in line with our expectations, and saw revenues increase 28% year on year."
He added: "We have invested heavily in international markets during the first half and trading is in line with expectations in Australia, Italy and the US. We have also seen exceptionally strong growth from our own e-commerce platform. Our strategy of focusing on online and international growth is delivering results.
"Operating losses are in line with expectations and reflect our investment in category leading growth in new markets and digital channels. The core business is expected to be profitable at EBITDA level for the full year and we will continue to invest in strategic international markets. Costs remain tightly controlled and gross margin is very robust in a difficult climate. We remain confident in our growth-led strategy."
SiS is currently the official sports nutrition supplier to Team Sky cycling team, British Cycling, Cycling Australia, USA Cycling and British Triathlon. It is also the official sports nutrition partner to Celtic FC and Aston Villa FC and supplies more than 40 clubs, including four national teams and seven Premiership teams. In addition, Olympians Sir Chris Hoy and Katarina Johnson-Thompson are brand ambassadors and Mark Cavendish is an elite sports consultant to the brand.
Shares in the group fell 3.1% to 77p as markets opened.
Morning update
Smirnoff and Johnnie Walker owner Diageo (DGE) is on track to hit its trading expectations this year, the group said ahead of its AGM later today. CEO Ivan Menezes added that Diageo continued to strengthen through improved marketing, innovation and commercial execution, and was "well set up" to deliver in line with expectations.
"We expect the H1 organic net sales growth rate will be impacted by the later timing of Chinese New Year and by the expected impact of the highway ban in India," he said.
"Our productivity work continues to move at pace. As previously announced, we are up-weighting our investment behind US spirits and scotch, and as a result we expect our organic operating margin expansion will be weighted towards H2. Our expectations on overall performance for the year remain unchanged.
"Underlying momentum and progress in implementing productivity gives us continued confidence in our ability to deliver sustainable growth. We re-affirm our expectation of mid-single digit top line growth and 175bps of organic operating margin improvement over the three years ending 30 June 2019."
Pub group Shepherd Neame, which brews the Spitfire, Whitstable Bay and Bishops Finger brands, has increased turnover by 11.7% to £156.2m in the year to 24 June 2017.
Investment across the pub estate, modernisation of the brewery and a focus on premiumisation helped fuel growth at the historic business, which formed in 1698 and today operated 327 pubs.
It managed pubs grew like-for-like sales by 8.1%, with own beer volume growth of 3.9% – both substantially ahead of the market.
Underlying operating profits increased 7.2% to £15.3m and underlying pre-tax profits rose 8% to £11.2m. However, reported pre-tax profits slipped from £14.4m last year to £11.8m, mostly the result of high, one-off property disposals bumping up the 2016 figure.
Shepherd Neame has launched new premium beers and streamlined costs in its brewing and brands off-traded division in an attempt to mitigate the impact of the Asahi contract termination in February next year. The brewer produces the Japanese lager under an exclusive UK licence.
CEO Jonathan Neame said: "This has been a good year for the company with strong underlying performance and some great acquisitions that add real value to the company. We are pleased with the strategic and operational progress made in all areas of our business.
"We are mindful of the political and economic backdrop, but our strategic focus on investing for the long term, innovating and consistently delivering great pub environments and outstanding service for our customers will stand us in good stead. We remain confident that the actions that have been taken and our relentless pursuit of excellence will continue to deliver good long-term returns for our shareholders."
Yesterday in the City
Ocado (OCDO) closed 2% down at 296.1p after slumping more than 5% in early trading. The fall came despite a double-digit rise in sales during the third quarter and a rise in the average weekly orders. However, order size declined in the period and the brief trading statement had no update on international partnerships.
The listed grocers all had strong days after the latest Kantar and Nielsen market share data revealed further growth for the industry. Tesco (TSCO), where the recovery is starting to become entrenched, rose 1% to 185.8p, Sainsbury's (SBRY) was up 2.6% to 243.1p and Morrisons (MRW) climbed 2% to 235.7p. Marks & Spencer (MKS) also benefitted from sector optimism, jumping 3.6% to 340p.
Reckitt Beckiser (RB) finished 0.4% in the red at 6,800p, despite early gains, after announcing chairman Adrian Bellamy is to retire and be replaced by Christopher Sinclair next year.
Stevia producer PureCircle (PURE) slumped more than 4% to 449.8p after it revealed the extent of the full-year losses caused by its shipments being seized by US Customs in mid-2016.
Heineken shares fell 3.8% to €84.29 yesterday on the news that Mexican Coca-Cola bottler FEMSA had reduced its holding in the Dutch brewer by selling stock worth €2.5bn - representing 5.2% of the total group.