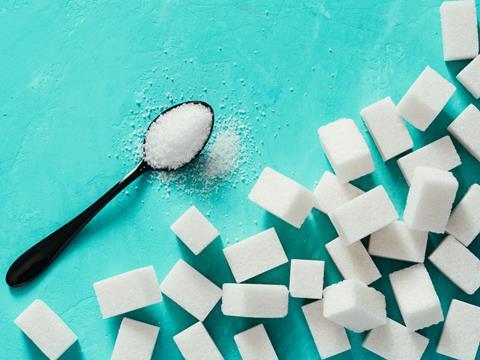 Top story
Currency tailwinds have boosted revenues at Associated British Foods (ABF) in the past quarter, but a slump in the sugar business dragged on the Primark owner in the Christmas period.
Group revenues from continuing operations for the 16 weeks ended 6 January 2018 were 4% ahead of the same period last year at constant currency. Sterling strengthened against most of its major trading currencies, other than the euro, and as a result sales from continuing operations at actual exchange rates were 3% ahead.
AB Sugar revenue from continuing operations declined 12% at constant currency and 13% at actual exchange rates. A revenue and profit reduction greater than previously forecast is now expected for the full year primarily as a result of significantly lower EU sugar prices, which hit the UK and Spanish businesses, ABF said.
The EU sugar regime ended on 30 September 2017 resulting in the end of sales quotas and the removal of constraints on exports. Sugar production in the EU during the 2017/18 campaign is expected to be substantially higher than last year as a result of exceptionally high beet yields and increased crop area.
In the UK, higher yields and a larger crop area will lead to an increase in sugar production from 0.9 million tonnes last year to 1.38 million tonnes during the current campaign. UK sales for the year are now largely contracted but at prices below last year.
Other than the expected reduction in sugar revenues, the rest of the group delivered sales growth in the quarter, with combined revenue 6% ahead at constant currency.
Sales for the grocery were 4% ahead at constant currency and 1% ahead of last year at actual rates. "The Twinings and Ovaltine brands both delivered good sales growth, ACH traded strongly in the US with an improved market share for Mazola, and margins at George Weston Foods in Australia were further improved," ABF said.
Volumes at Allied Bakeries remained "strong" and some progress was made in reducing the loss for this financial year.
An improvement in grocery margin is forecast for the full year.
Sales at Primark were 7% ahead of those reported last year at constant currency driven by increased retail selling space. Sales were 9% ahead of last year at actual exchange rates.
"The UK continued to perform well with strong like-for-like sales, a consequent strong increase in share of the total market, and trading which reflected the breadth of our consumer offering," ABF add. "The sales growth across Europe was held back by unseasonably warm weather in October. This was followed by good trading in the five weeks leading up to Christmas. Primark achieved record sales in the week before Christmas. Trading in the US has continued to make progress."
Shares in ABF have fallen 1.8% to 2,805p this morning on the warning of a bigger-than-expected decline in the sugar business.
Morning update
Bakkavor (BAKK) increased revenues 4.6% in 2017, the ready meals supplier said in a very short statement to the stock exchange.
"This reflects continued progress across all parts of the business," it added in its maiden announcement since the flotation late last year.
"The board confirms that full year results are expected to be in line with expectations."
Shares at Bakkavor slipped 1% to 197.8p as markets opened following the extremely short statement.
Finsbury Food Group (FIF) has hailed first-half revenue growth of 0.7% to £157.8m as proof it's back on track after it spent 2017 battling rising costs.
The speciality bakery manufacturer of cake, bread and morning goods, which supplies the major supermarkets, as well as the foodservice industry, added that sales were up 2.5% to £144.8m when the shuttered Grain D'Or business was stripped from the results.
Finsbury closed the lossmaking London-based bakery last year as it fought to get costs across the business under control.
The UK Bakery division increased sales by 3.2% in the six months ended 30 December, but its overseas division declined 2.1%.
"This demonstrates the positive impact of the group's strategic diversification," Finsbury said in the pre-close trading update.
"These businesses now represent the group's core operations on entering the second half of the group's financial year and notably, this growth was achieved even with a slightly reduced range of Christmas products.
"With this in mind, the board believes that its activities during the period position the group well for a solid performance for the rest of the financial year and beyond."
During the period, Finsbury invested a further £4.9m from its cashflow in initiatives to drive efficiency and productivity.
"Given the previously reported headwinds which are facing the industry, this proven strategy is focused on offsetting increases in the group's cost base," the business added.
"The board has built the group into a diverse multi-channel speciality bakery group. Following the exceptional growth and diversification over the prior years, the business is well placed to maintain its position, despite the market conditions. As such, the board believes it is well equipped to continue to deliver growth and improved shareholder value over the coming years."
Finsbury's share price dipped 1.2% to 110.2p on the update.
Sports nutrition firm Science in Sport (SIS) has become the official sports nutrition partner of Manchester United. The agreement runs from January 2018 to end of May 2021 and gives Science in Sport exclusive sports nutrition marketing rights for Europe.
Through the partnership SIS will benefit from extensive brand and digital marketing rights to help drive brand awareness, initially targeting the two million UK football participants playing once a week and using sports nutrition, the group said.
SIS will provide a dedicated performance nutritionist to the club to advise on nutritional strategies, along with the installation of a 'fuel station' within the AON Training Complex, where the players and staff will have access to SIS products on a daily basis.
This partnership builds on the existing relationships the business has with over 40 English and Scottish League clubs, including nine English Premier League clubs.
CEO Stephen Moon said: "Football is a major growth opportunity for Science in Sport and this partnership will provide a substantial platform for our marketing efforts in the sport, by interacting with almost 90 million Manchester United fans across Europe.
"We are proud to be in partnership with the world's most popular football club. It is testament to the quality of our science and innovation, product superiority and our best in class banned substance testing."
Shares have surged almost 6% to 75.5p as a result of the announcement.
Yesterday in the City
Nomad Foods shares jumped 4.6% to $16.99 as markets opened in New York as it ended its two-year deal dry spell to pick up Goodfella's Pizza for £200m.
There wasn't a great deal of news flow to drive share activity yesterday. Risers included Coca-Cola HBC (CCH), PZ Cussons (PZC), Unilever (ULVR) and Diageo (DGE), up 1% to 2,360p, 0.8% to 331.8p, 0.8% to 4,020p and 0.6% to 2,618p respectively.
SSP Group (SSPG) was down 2.2% to 643.5p, with Imperial Brands (IMB) falling 2% to 3,072.5p, Ocado (OCDO) slipping 1.7% to 419.3p ahead of this morning's update and Greggs (GRG) back down 1.5% to 1,316p.