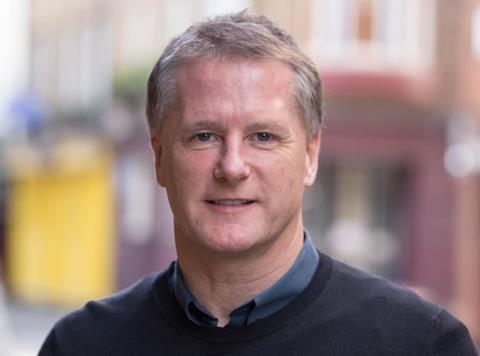 Top story

New CEO David Potts has revealed his first round of price cuts at Morrisons since taking charge earlier this year. The supermarket is slashing the prices on 200 "everyday items", including milk, butter and bread, by up to a third in a bid to win back shoppers from the cheaper German discounters Aldi and Lidl.
The cuts include reducing the price of four pints of milk from £1 to 89p, in a move likely to anger farmers and the dairy industry, cutting the price of a loaf of Hovis by 21% to 59p and bringing down the cost of a 1kg bag of Tate & Lyle granulated sugar by a quarter to 52p
"We want to be the best value retailer – offering customers the best price for good quality British products," Potts said. "Today we've reset some of our prices so that our cupboard essentials will be amongst the lowest on the market."
The supermarket added that it would also simplify promotions in store by grouping together products at the same price point or promotional offer. "In addition, new clearer point of sale materials will make it easier for customers to shop for the best value," it said.
Morrisons, which last week was the only one of the Big Four to register a sales increase in the latest Kantar Worldpanel figures, has been one of the hardest hit of the supermarkets as shoppers switched to convenience shopping and the discounters. Sales and profits fell dramatically under the reign of former chief executive Dalton Philips.
Potts's opening shots in the price war follow Morrison's AGM last week when he spoke to shareholders for the first time, saying he had seen some positive signs in his first few weeks in the job.
Morning update
Morrisons (MRW) shares fell about 7p last week after the AGM to close the week at 173.6p. The stock has opened down 0.4% again this morning, despite the price cuts, to 172.9p.
Drinks giant Diageo's (DGE) stock has soared 7.4% on opening this morning to 1,890.5p on rumours that Brazil's richest man is eyeing a takeover bid for the spirits maker. Jorge Paulo Lemann, who founded private equity firm 3G Capital and owns a stake in AB InBev, is in talks with other, unknown executives about making an offer for the Guinness and Johnnie Walker whisky maker, according to Brazilian magazine Veja.
Majestic Wine (MJW) has appointed Anita Balchandani as a non-executive director, starting from 10 June. She is a partner and sector head of the UK retail practice for OC&C Strategy Consultants, as well as a NED for luxury beauty retailer Space NK Apothecary, which has 85 stores in the UK and US. Balchandani has previously held senior management positions at Shop Direct and Asda Walmart.
Chairman Phil Wrigley said: "I am delighted that Anita has agreed to join the board at such an important time for our business. Having recently acquired Naked Wines, we are now transforming the business into an international, multichannel wine specialist, and Anita's strategic and operational insight will be invaluable to this transformation."
This week
What looks to be a quiet week in terms of market announcements on the London exchange is made up for on Thursday when Sainsbury's reveals its latest trading update. Analysts have predicted Sainsbury's could report a fall in sales of up to 2.5% for the past three months as it struggles to fight back against the discounters. It would be the sixth quarter of declining like-for-like sales in a row.