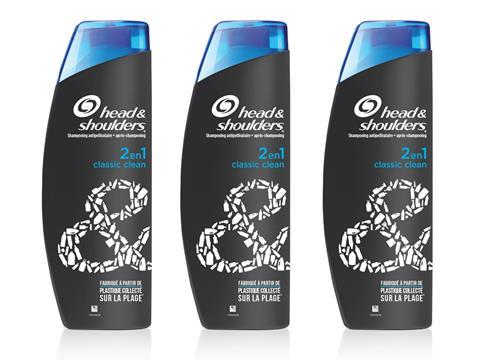 Top story
Procter & Gamble (PG) looks to have successfully fended off the attempt by activist investor Nelson Peltz to win a seat on the consumer giant's board after one of the biggest ever proxy battles witnessed in the US.
The Gillette, Head & Shoulders and Oral-B maker said that based on a preliminary vote count, shareholders voted to elect all 11 of P&G's directors to the board, with Peltz denied a place after months of campaigning to shake up the group.
"P&G's board and management team thank P&G shareholders for their support, input and participation throughout the proxy contest," a P&G statement said.
"We are encouraged that shareholders recognize P&G is a profoundly different, much stronger, more profitable company than just a few years ago. The changes the company has made are broad based and delivering results. We look forward to continuing our transformation journey. We are committed to meeting the needs of consumers with our brands and products, and to creating value for P&G shareholders."
Shares in P&G initially fell by more than 2% after it announced the result before clawing back most of its losses to close down 0.5% at $91.62.
Trian Partners, where Peltz is CEO, have built up a $3.5bn stake in P&G this year, which represents a stake of about 1.5%.
Peltz launched his attack on the group for failing to adapt to changing consumer tastes, resulting in years of weak organic growth. P&G hit back, questioning Peltz's record at consumer companies.
Peltz has disputed the result in interviews with the US media last night, saying the vote was "too close to call".
The results of the vote are still considered preliminary until final results are tabulated and certified by the independent inspector of elections.
Morning update
The CMA has said this morning that it was considering accepting the offer by Vision Express to sell stores causing competition concerns in the merger with Tesco Opticians. The deal watchdog identified three local areas earlier this month where competition could be lessened because of the deal. Vision Express offered to sell a store in each of the three areas to get the deal approved.
"The CMA has considered the undertakings offered and today announced that it considers that there are reasonable grounds for believing that the undertakings offered, or a modified version of them, might be accepted by the CMA to remedy the substantial lessening of competition identified by the CMA," a statement added this morning.
The CMA now has until 7 December to decide whether to accept the undertakings, with the possibility to extend this timeframe to 6 February 2018 if it considers there are special reasons for doing so.
Tesco agreed to offload the non-core asset back in April. Tesco Opticians operates in 206 stores across the UK and three stores in the Republic of Ireland, as well as online, employing about 1,500 staff.
Yesterday in the City
McColl's (MCLS) fell 1.1% to 266p, recovering heavier losses earlier in trading, as rival convenience group Nisa announced it had recommended a £143m bid from The Co-op to shareholders.
Whitbread (WTB) jumped 1.2% to 3,896.8p after it announced that Costa took full ownership of a South China joint venture for £35m.
Retailers had a good day as the latest BRC–KPMG Retail Sales Monitor showed UK retail sales rose 1.9% in September as food sales increased driven by rising prices. Ocado (OCDO) was up 1.1% to 296.9p; Morrison (MRW) increased 0.7% to 234p, Marks & Spencer (MKS) rose 0.7% to 351p, Sainsbury's (SBR) was up 0.5% to 239.6p and Tesco (TSCO) nudged up 0.2% to 186.8p.
Reckitt Benckiser (RB) was on the day's biggest risers, leaping 2.3% to 7,099p.
Greencore (GNC) fell another 1.9% to 186.8p on the same day ready meal maker Bakkavor revealed its formal intention to float.
Associated British Foods (ABF) and WH Smith (SMWH) were also in the red, down 0.5% to 3,288p and 0.2% to 2,048p.
The FTSE 100 rose 0.4% to 7,538.27 points.