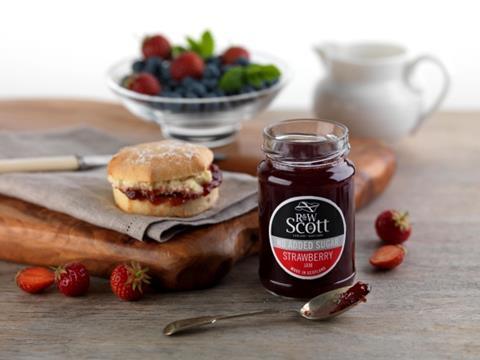 Top story
Full-year profits at Real Good Food (RGD) have been boosted by the sale of its troubled sugar business, the listed group said this morning in a pre-close trading update.
The food group confirmed EBITDA for the year ended 31 March would be in line with current consensus expectations.
Real Good Food will report a pre-tax profit of £13.9m, including £9.4m exceptional profit from the £44.4m sale of Napier Brown.
The group's net debt position has also improve substantially as a result of the disposal and will stand at £5m at the year end, compared with £30.1m 12 months ago.
The company now focuses on three main markets: cake decoration (Renshaw, Rainbow Dust Colours), food ingredients (Garrett Ingredients and R&W Scott) and premium bakery (Haydens).
Shares in the group have jumped 5.1% since the markets opened this morning to 42.6p.
Morning update
Investment firm Kulczyk Investments has sold off 1.5% of its shares in SABMiller for just more than £1bn. The firm said it represented one of the two largest accelerated bookbuilds across EMEA this year and the largest food & beverage secondary accelerated bookbuild ever.
Volumes at cigarette giant British American Tobacco (BAT) has jumped in the first quarter but currency headwinds look set to hit profits in the second half of the year.
Global Drive Brands' volumes were up by 10.5%, with Dunhill strong in Indonesia and South Korea; Kent registering good growth in Chile, Turkey and Japan; and Lucky Strike up in Colombia, France and Italy.
The group continued to grow market share in the quarter, up by a further 20 basis points on a strong performance in 2015 as growth in Ukraine, Indonesia, Turkey, Russia, Bangladesh, Philippines and Japan more than offset lower market share in Brazil, Gulf Cooperation Council and South Korea.
Revenue was up by 7.5% at constant rates of exchange or 6.1% on an organic basis – and 1.7% at current rates of exchange.
However, BAT said the trading environment remained challenging, mainly because of the continued impact of adverse exchange rates, which are estimated to result in a profit headwind of approximately 7%.
CEO Nicandro Duranteadded: "This excellent volume performance reflects the strength of the business combined with the uplift from recent acquisitions and some benefit from inventory movements in the comparator period.
"While profit growth will be weighted to the second half of the year, partly due to the impact of foreign exchange on our cost base, I remain confident that we will deliver another year of good earnings growth at constant rates of exchange."
Shares are up 1.9% this morning to 4,239.5p.
Sales growth of 12% to £2.9bn at Whitbread has pushed up underlying pre-tax profits 11.9% to £546.3m in the 53 weeks to 3 March.
Costa Coffee outperformed the wider group to register total sales growth of 15.9%, with UK like-for-like sales up 2.9%. The coffee chain, which opened 197 net new stores worldwide in the year and installed 924 net new Costa Express machines, also had a trading profit of £153.5m – up 15.8%.
Chairman Richard Baker said: "With another good set of results, that continue to show the strength of Whitbread's brands, the board is pleased to announce an increase in the full year dividend of 10%. This is a very exciting time for the company; with our recent senior appointments, we now have a refreshed leadership team, and I am delighted it is being led by Alison Brittain as CEO, to take us on the journey to building a bigger as well as a better Whitbread."
Alison Brittain added: "Both Premier Inn and Costa benefit from attractive market growth opportunities and we will continue to capitalise on these by developing our network and brand strength as we fulfil our ambitions to reach c.85,000 UK hotel rooms and c.£2.5 billion system sales in Costa, by 2020."
Yesterday in the City
A quiet day for news on the London Stock Exchange but there was still movement with the share prices for grocery and fmcg.
Greggs (GRG) share price was up more than 4% to 1,082 after Edison Investment Research initiated coverage with a valuation of 1,158p per share.
AG Barr (BAG) was up 3% to 583.5p, with other risers including Poundland (PLND), up 5% to 186.3p as investors continued to see the stock as undervalued after dramatic falls.
The supermarkets didn't have such a good day, with Tesco (TSCO) down 0.9% to 185.2p, Sainsbury's (SBRY) down 1% to 289p and Morrisons (MRW) 0.5% to 190.1p.