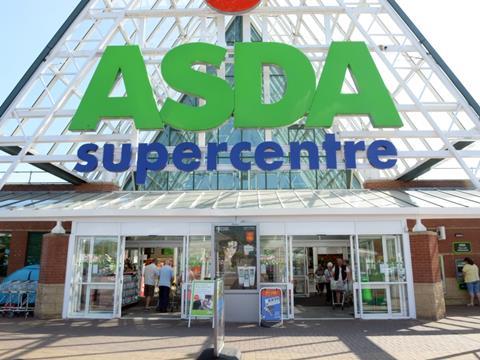 Top story
Aggressive talk from Asda owner Walmart about plans to turn up the heat in the UK price war sent investors running from supermarket stocks late on Friday afternoon.
David Cheesewright, the head of Walmart International, told reporters at the US group's AGM that he was "very disappointed" at Asda's weak performance in recent quarters.
It breaks the silence in the US about the sales slump at Asda, which has reported seven successive quarters of like for like decline.
Asda CEO Andy Clarke defended the plummeting sales by pointing to stable profits and declaring he would not chase a top-line recovery at the expense of damaging the bottom line.
However, it is now clear that Walmart is far from happy with the performance of its UK business, with Cheesewright adding the group was "dissatisfied".
"With the US business recovering, you can expect that we will shift the balance from protecting profit to protecting share", Cheesewright said ahead of the AGM.
"When all four of the players in the main space are now appearing to be a kind of … low-cost retailers, I think you're going to get … some real pressure on price."
The fighting talk sent share in the UK sector spiralling, with Tesco (TSCO) falling 4.4% to 161.2p, Sainsbury's (SBRY) down 4.2% to 246.2p, and Morrisons (MRW) down 3.8% to 188.7p. Ocado (OCDO) was also hit hard, with its stock tumbling 5% to 268p.
Clive Black at Shore Capital this morning said: "Cheesewright's comments are noteworthy for investors to our minds. For Asda and we suggest industry perspective too, his views are welcome, as the No.3 player in the UK market perhaps starts to take on the LADs with more vigour; as Tesco and Morrison have been for some little time longer it should be said. We have and do expect Asda to be more price competitive, so sustaining a well set industry process. Whilst so, it is not just a case of switching a price button and everything will be fine, if it was that easy it would have been done by now."
Morning update
The three listed supermarkets bounced back slightly this morning, with Tesco shares up 0.5% to 163p, Sainsbury's is up 1% to 248.5p and Morrisons has climbed 0.6% to 189.5p – plus Ocado is also up 1% to 266p.
PZ Cussons (PZC) has appointed Caroline Silver as non-executive chairman to take over from Richard Harvey on 1 January 2017 following his retirement. She has been a non-executive director of the company since April 2014 and is presently senior independent director and chairman of the audit & risk committee. Silver is also managing director at global investment bank Moelis & Co.
Current chairman Richard Harvey said: "I am delighted that Caroline has agreed to succeed me. She has exceptional business credentials and has contributed greatly to the company in her role as a non-executive director. This continuity and her strategic vision and leadership skills will serve the company well."
Silver added: "The board of PZ Cussons wishes to extend its gratitude to Richard for his enormous contribution to the success of the company. I am excited to be taking on this new role and look forward to working with the management team to deliver the next phase of the company's growth."
Lindt & Sprüngli CEO Ernst Tanner is set to step down as head of the chocolatier and take over as executive chairman by the end of 2016. Group CFO Dieter Weisskopf will take charge of the business. Lindt said the move meant that Tanner would be able to concentrate on the long-term strategic direction of the company. Tanner added: "I am proud of what the management team together with over 13,000 passionate and dedicated employees has achieved over the past 20 years and I am looking forward to a successful future. Thanks to our strong culture we have built a great foundation to further strengthen our position as the worldwide leading premium chocolate company. I am very pleased that I can hand over the CEO responsibilities to Dr Dieter Weisskopf, who will together with the group management and my support continue our success story."
This week in the City
After a very quiet half-term week, things pick up a little bit, starting with the BRC-KPMG Retail Sales for May tomorrow morning, followed by a Q1 announcement from Sainsbury's on Wednesday. There is also a first quarter update scheduled from Argos owner Home Retail on Thursday.