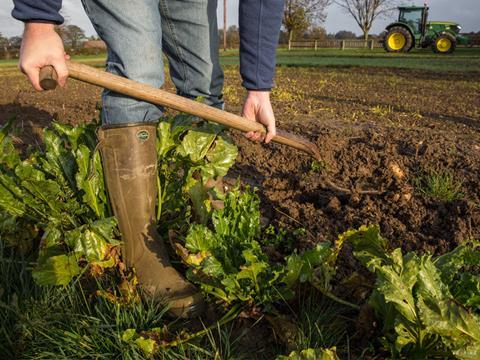 AIM-listed agro-tech firm Eden Research has signed an exclusive commercialisation agreement for its product, which kills worm that attack growing fruit and veg, with Taminco, a subsidiary of Eastman Chemical Company's global crop protection division.
It follows a series of successful field trials and market evaluations conducted by Eastman from 2014 through 2016.
The agreement grants Eastman, which generated revenues of $9.6bn in 2015, the exclusive right to develop the market for Eden's nematicide formulation, which will be marketed as 'Cedroz'.
Eastman will pay Eden an upfront fee, as well as annual milestone payments until 2019 when it is expected that sales will commence.
Eastman will take on the responsibility for the registration of Cedroz in each territory while Eden retains responsibility for the registration of the active ingredients and will supply Eastman with its product requirements globally.
The agreement covers 29 countries, including the largest markets for nematicide products globally.
Eden's nematicide product, which kills worms that attack fruit and vegetables as they grow, is derived from naturally occurring active ingredients and can be used as an alternative to chemical sprays.
Eden CEO Sean Smith said: "Eastman's global reach and the robust, versatile and unique technology and formulation expertise that Eden has provided should produce a strong solution for growers challenged with the control of these pests that affect global agriculture by lowering crop yields."
Guy Van Den Bossche, general manager of Eastman's crop protection division, added: "We are constantly looking for new innovative products which make a difference for our customers. This collaboration with Eden around Cedroz perfectly reflects our market driven approach. We believe that Cedroz will be a very valuable product in the toolbox of the farmer. It also responds to the market trends of growing crops in a more sustainable way."
Eden, which started trading on the London Stock Exchange's junior market in May 2012, provides natural bio-control products and microencapsulation technologies to the global agrochemicals, animal health and consumer products industries.