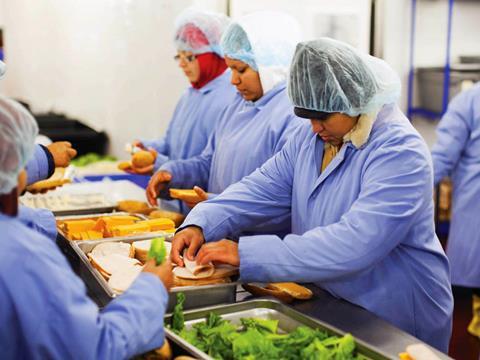 Greencore's (GNC) sales jumped 17.1% in the 13 weeks to 30 December as US expansion and continued growth of its food-to-go business boosted sales.
The UK-listed food group reported an increase in sales over the period to £417m, which was 9.1% up on a like for like basis (constant currency and excluding revenue from The Sandwich Factory acquisition in July 2016).
Its convenience foods divisional sales were up 16.4% to £401.6m and up 8.9% on a like for like basis.
In the UK, Q1 revenue was up 13.9% on a reported basis and up 9% like for like, driven principally by strong growth in its food-to-go business.
In the US, reported Q1 revenues were up 31.2%, and up 8% on a like for like basis, driven largely by the addition of operations in Seattle.
In terms of outlook, Greencore stated that the integration of Peacock Foods in the US is "on track", albeit the process is at an early stage.
Inflation in raw material and packaging prices and labour costs are expected to increase for the remainder of the year, although it claims the combination of supply chain, purchasing and pricing initiatives will mitigate these impacts.
Greencore stated: "Overall, the business is delivering a complex investment and change agenda to drive both the US integration and the new capacity additions that support the significant new business in the UK. Notwithstanding these investment costs and their impact on the phasing of profit delivery, we remain confident in our ability to deliver FY17 performance in line with market expectations."
Its shares jumped 8.1% in trading today to 236p.