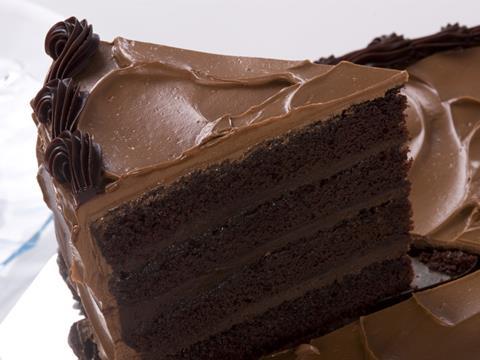 Wholesale bakery Johnstone's Just Desserts, now owned by Finsbury Food Group following a rescue deal, was effectively mis-stating its trading performance in the run-up to administration, according to documents seen by The Grocer.

From April to December 2014, the cake supplier to retailers and coffee shop chains issued invoices to its lender Israeli bank Leumi ABL totalling £1.6m for products that had not been supplied, a report by administrators at FRP Advisory has revealed. The bank's invoice financing arm then advanced the funds for invoices that had no matching collectable debtors. "The effect of this was to mis-state the trading performance for that period and for the company to be significantly outside its facility provisions with Leumi," the report said.

Tom MacLennan and Geoff Rowley of FRP Advisory were appointed joint administrators on 24 March 2015 after the Scottish company lost two key contracts and Leumi moved to recover its money.

Finsbury, the listed bakery with a turnover of more than £300m, agreed a deal to rescue the company in May, saving 150 jobs and gaining entry into the lucrative coffee shop sector. Finsbury is working with Johnstone's management at its site in East Kilbride but told The Grocer it had brought in its own senior personnel to bring the business in line with the wider group and its "stringent accounting standards".

Kevin Moore, the previous sole director of Johnstone's, is no longer with the business and left prior to Finsbury's involvement.

FRP was brought in by Leumi in January to conduct an independent review of the firm, which uncovered the invoice issue. The bank continued to fund the company during the review, but when acceptable remedies were not provided by Johnstone's, FRP was appointed as administrator and started the search for a buyer.

Proceeds from the sale will go towards the estimated £3.2m debt owed to Leumi, secured with a fixed and floating charge over assets, but a significant shortfall is expected. It is not yet known how much the 156 unsecured creditors, including Müller and Kerry Group, will recoup of the £2.9m they are owed. FRP was still waiting at the time the report was signed off (13 May) for a formal summary of the company's financial position.

Johnstone's lost £1m in the year to 30 November 2014 on sales of £9.7m compared with pre-tax profits of £26k on £9.1m sales in 2013, the report also showed.