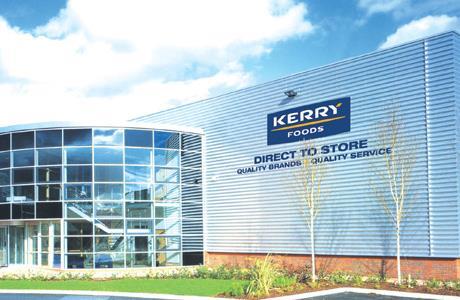 Shares in Kerry Group slipped 0.7% to €70.94 on Thursday morning despite the group raising its full-year earnings guidance as first-half revenues climbed 4.7% to €3bn and volume growth came in ahead of expectations at 2.7%.
However, the stock was already up 2.7% this week in the run-up to the interims and 23% so far in 2015 - and the Irish food group had regained most of the lost ground at the time of writing. Group trading profit increased by 9% to €300m in the six months to 30 June, with trading margin rising 40 basis points to 9.9% thanks to an improved product mix, operating leverage, business efficiency programmes and the positive impact from selling non-core assets.

Liberum analyst Robert Waldschmidt called the first-half performance by Kerry "resilient". "We view Kerry as a high-quality company with significant self-help partially insulating the group from the current slowdown in global growth," he said. Kerry management also hosted a "confident" analyst conference call, with the US expected to pick up in the second half, driven by foodservice and SMEs, and Europe stabilising with an "encouraging" innovation pipeline, Waldschmidt added.

Increased investor optimism since the start of the year - with shares up from €58 to past €70 - was the result of Kerry refocusing its business to take advantage of snacking and convenience trends and tapping big changes in consumer tastes with greater emphasis on health and wellbeing, Waldschmidt said. Getting back on the M&A wagon, with €250m spent so far, and continued margin improvements also helped - as did improvements in the Irish and UK economies.

Investors raised a cold one to Dutch brewer Heineken as shares increased 7.6% this week to €77.19 on the back of positive first-half figures. Beer volume growth of 1% helped Heineken grow revenues by 2% organically and 7.2% on a reported basis to €10.9bn. Group operating profit was up 4.7% to €1.7bn thanks to strong growth in Latin America and Asia, driven in particular by premium brands such as Desperados.