At first glance, Marks & Spencer's food sales look to be buoyant, but dig a little deeper in today's trading statement and the performance is not so stellar.
The retailer reported a 1.7% increase in like-for-like food sales growth, but factor in the impact of the later timing of Easter, and sales were up just 0.1%.
That is significantly below what we have come to expect from M&S's food business of late. Amid all the tumultuous changes in UK grocery, M&S has enjoyed a remarkably steady growth trajectory. In 2013/2014 like-for-like food sales grew 1.7% and in 2012/2013 it posted exactly the same growth.
Set against that, 0.1% looks like a step in the wrong direction.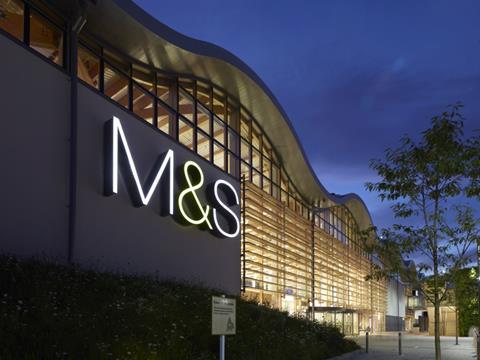 But this is not reason to panic… yet.
M&S is not immune to the malaise of the general grocery sector. As Kantar reported last month, the grocery market grew by just 1.7% in the 12 weeks to 25 May – the lowest level of growth for at least 10 years.
Ocado suffered from the same slowdown, reporting 15.6% growth last week for the first half of the year, when it had reported 18% growth in the first quarter.
Falling inflation – not just from the supermarket price war but from lower commodity prices – is the main reason for this. But volumes are also weaker than expected when you consider that consumer confidence is up and the economy is in full recovery mode. These trends taken together could suggest people are opting to eat out more.
M&S' food growth outstripped general merchandise (1.5% down like-for-like) and the retailer was also hit by a huge 8.1% drop in online sales due, the company insisted, to migration to a new site.
While the results represented a somewhat uninspiring performance, the general market feeling was that M&S' figures were not as bad as some had feared. The fall in general retail sales had been well flagged, leaving some analysts more concerned by the weak growth in food sales.
Analysts at Espirito Santo Investment Bank called the food performance "slightly disappointing", adding: "The food sales position seemed to us to be a less upbeat message about 1Q delivery excluding Easter effects and the possibility that this will be the position going forward."