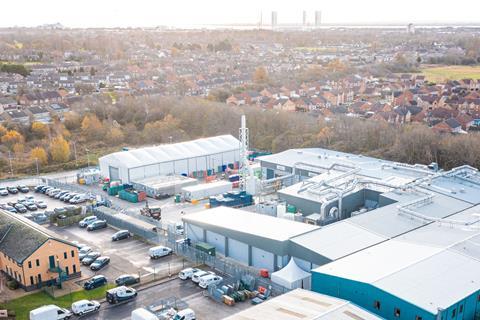 More than 100 products containing cooked chicken – including sandwiches and wraps sold at Tesco, Sainsbury's, Waitrose, Aldi, the Co-op, Pret a Manger and Marks & Spencer – have been removed from sale after a salmonella scare at a major supplier (The Guardain). The salmonella outbreak was detected during a routine inspection at the Cranswick Country Foods processing plant in Hull, where chicken products are sold as ingredients for sandwiches and meals through UK retailers and food-to-go outlets (The BBC).
The market turned its nose up at Cranswick after traces of salmonella were found in some cooked chicken products at the meat processor's poultry factory in Hull. The incident threatened to put a sizeable dent in the Cranswick share price, which at one point was down by nearly 9%. (The Times £)
Read The Grocer's story on the outbreak here.
The FTSE-100 soft drinks group that bottles Coca-Cola in Russia said it was evaluating all options for the business after the US owner of the brand suspended operations (The Times £). Soft drinks bottler Coca-Cola HBC AG said it will 'evaluate all options' for its Russian operations and have a smaller presence in the country in the future (The Daily Mail).
An attempt by Deliveroo to deflect criticism of its treatment of delivery riders by signing an agreement with the GMB union appears in danger of backfiring. (The Times £)
The boss of John Lewis has urged the government to intervene with a financial package of support to protect families from the cost of living crisis on the same scale as it did to help the UK deal with the Covid pandemic. (The Guardian)
The US has said it will step up imports of baby formula over the coming weeks as the Biden administration looks to tackle growing shortages across the country. (The Financial Times £)
Shell has struck a deal to sell its petrol stations in Russia to the nation's second-biggest oil producer as it continues to pull operations out of the country. (The Times £)