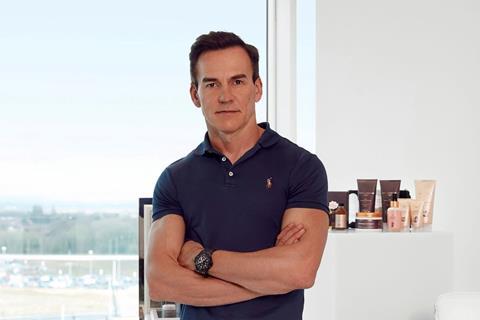 A key investor presentation intended to soothe City jitters over The Hut Group backfired spectacularly yesterday when it was followed by a barrage of sell orders and £1.9bn was wiped from the company's value (The Times £). THG lost a third of its value on Tuesday after an investor presentation backfired and its chief executive claimed the online retailer was under a "short attack" from hedge funds betting against its shares (The Financial Times £). Shares in The Hut Group plunged by more than a third on Tuesday after a disastrous meeting between founder Matthew Moulding and City shareholders (The Telegraph). Plans by online retailer THG to win support from shareholders for its strategy backfired spectacularly on Tuesday after an investor day sparked a sell-off that wiped a third from its share price (The Guardian). The Hut Group founder admitted 'it has not been a great day' after shares crashed another 35% after a bungled presentation to investors (The Daily Mail)
Alistair Osborne in The Times writes: "No one shorts a company without reason. And Moulding, the owner of a 22% stake, has just given his detractors even more ammo. He went into the presentation moaning about the shorts… But if the investor conflab on "end-to-end technology platform Ingenuity" was meant to reassure, you can see why it didn't." (The Times £)
Nils Pratley in The Guardian writes: "The "capital markets event" for investors was informally billed as Moulding's fightback against the wicked short-sellers, who had supposedly been pummelling the stock in the past month. Instead, THG, or The Hut Group as it was, seems only to have handed its doubters more ammunition." (The Guardian)
Private equity groups are plotting a swoop on the consumer arm of Glaxosmithkline in what could be the biggest takeover by the buyout industry in history. (The Daily Mail)
Fears are growing about Christmas stock shortages after Felixstowe, the UK's biggest container port, was forced to turn away ships from Asia because of a backlog of containers caused by the HGV driver shortage (The Guardian). The situation at the UK's largest commercial port is "improving" and Britons should shop normally for Christmas, a minister has claimed (Sky News).
The fuel crisis resulted in shoppers saving petrol by cutting back on the number of trips they made to supermarkets last month, although visits to grocers' forecourts in the south of England soared by two thirds (The Times £). Retailers saw their post-pandemic recovery stall in September as sales slowed to their weakest performance since January when firms were under heavy lockdown restrictions, according to new figures (The Daily Mail).
UK economic growth picked up in August as bars, restaurants and festivals benefited from a first full month without COVID restrictions in England, official figures show (Sky News). The UK economy grew by 0.4% in August as more people dined out, went on holiday and attended music festivals (The BBC).
The UK's leading food industry organisations have called for greater oversight of private equity-owned supermarket chains following recent acquisitions of two of the UK's leading grocers. (The Financial Times £)
The maker of China's best-selling brand of soy sauce is raising prices, in the latest sign of inflationary pressures in the world's second largest economy. Foshan Haitian Flavouring and Food Co said it will increase the prices of its range of products by as much as 7% later this month. (The BBC)
There are almost 10,000 fewer licensed premises across Britain since the start of the coronavirus pandemic - with a rush of closures taking place since the summer despite a reopening of the economy, according to a report. (Sky News)
Overseeing billions of pounds of taxpayer money was an easier job than turning a profit at John Lewis, its chairman Dame Sharon White said last night. (The Telegraph)
A law firm is seeking to launch a group action against Amazon over employee rights for delivery drivers. (The BBC)
Some of America's favourite snacks, from Kellogg's Frosted Flakes to Nabisco's Oreo cookies, have been caught up in a drive by factory workers to secure better working conditions after being pushed to the brink during the pandemic. (The Financial Times £)