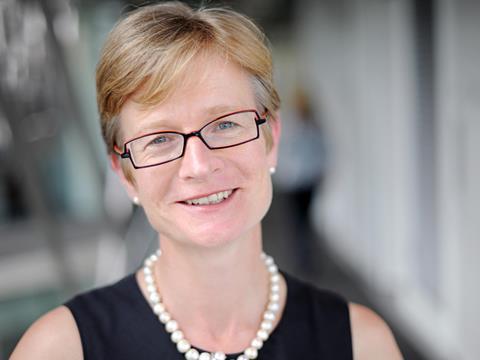 The news that M&S' online chief Laura Wade-Gery will not be returning to the business following maternity leave gets plenty of coverage this morning.
The question of whether she would return to M&S has been the subject of much speculation in the industry since Rowe took the top job, writes The Telegraph. Retail sources have said that the former Tesco executive had a very different style of management to former "Saturday Boy" Rowe, and was unlikely to be happy having him as her superior.
The company suffered a number of online problems during Ms Wade-Gery's tenure, which hit sales. A £150m investment in a new website failed to pay off immediately and the revamped site suffered a series of false starts. (The Financial Times £)
Wade-Gery will be entitled to rewards of up to £2m based on the performance of M&S shares, but after a poor year, it is expected to instead be in the tens of thousands. (The Daily Mail)
Her exit marks the loss of one of the UK's few female FTSE 100 board directors and comes as efforts to appoint more women to senior positions at Britain's biggest companies have stalled. (The Guardian).
Also heavily covered is the trading statement from Associated British Foods, which led to a share price slump at the Primark owner yesterday. ABF said sales at Primark, its biggest growth motor, would be 2% lower in the year just ended than in 2015, making it the first annual drop in same-store sales at the low-cost fashion retailer in 16 years (The Financial Times £).
ABF finance director John Bason explained the Primark figures were caused by 'warm weather in the pre-Christmas period and a very cold March and April'. (The Daily Mail)
"There are so many parts to Associated British Foods' business that it is nigh on impossible that they can be firing on all cylinders at all times," writes The Times' Tempus column. "Not so long ago, ABF's sugar division was causing the most headaches as the conglomerate contended with plummeting global sugar prices and a glut of supply in the European Union. Yesterday, though, all was sweetness and light in the sugar business and it was the once seemingly unstoppable Primark that was a slight cause for concern." (The Times £)
Shares in Primark owner Associated British Foods crashed by as much as 11% after the company warned the discount fashion chain was on course for its first ever like-for-like sales drop and it pensions scheme had swung to a £200m deficit (The Telegraph). The FT also notes The group's UK pension scheme has plunged from a small surplus this time last year to a £200m deficit, which has resulted in "an increased service cost and a higher interest charge next year". (The Financial Times £)
Primark is taking on only a handful of former BHS stores including Reading, Llandudno and Leicester's Fosse Park as it tackles falling sales and a £200m-plus leap in its pension deficit. (The Guardian)
Investors sought safety in Wm Morrison shares yesterday amid a broader stock market sell-off. Shares in the supermarket chain were among the biggest risers on the FTSE 100 ahead of the retailer's half-year results on Thursday. (The Times £)
Sales of rosé wine have doubled this summer, driven by the thirst for the frozen cocktail frosé and the social media brosé movement sparked by men boasting they are not afraid to "drink pink". (The Guardian)
The James Eadie whisky brand is being relaunched by the great-great-grandson of the founder, more than 160 years after it was established. Former Diageo executive Rupert Patrick has resurrected the label, which was created in 1854 but which disappeared when his family sold it to brewing giant Bass in 1933. (The Daily Mail)
Influential research that downplayed the role of sugar in heart disease in the 1960s was paid for by the sugar industry, according to a report released on Monday. (The Guardian)