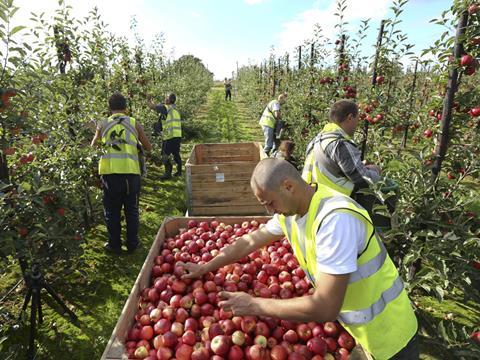 UK apple growers are in the grip of a 20% shortfall in the supply of seasonal labour, pushing them towards "a cliff edge" as Brexit nears, the industry has warned. The article in The Guardian the CEO of producers' body English Apples and Pears says worries about future labour availability are at the top of its lobbying agenda as the annual British apple harvesting season gets under way.
Philip Morris International has pledged up to $1bn over the next 12 years to an arm's-length foundation that will fund scientific research designed to eliminate the use of smoked tobacco around the globe, The Financial Times reports. The group last week registered the Foundation for a Smoke-Free World as a US charitable organisation, with the stated aim of making grants on "how to best achieve a smoke-free world and advance the field of tobacco harm reduction".
McDonald's shares sank on Tuesday after reports that its sales this quarter may be soggier than expected, The Financial Times says. The US fast-food chain saw its shares drop 3.1%, putting them on track for their biggest one-day drop since 26 July 2016 after Bloomberg reported that data tracker M Science had projected McDonald's same-store sales and domestic revenue for the current quarter to come in below Wall Street estimates.
Forecasts that Britain's coffee market is close to brim-full and has less than five years of growth remaining left investors spluttering, according to The Times market report. The warning came yesterday from analysts at Citigroup, who conducted research across Costa, Caffè Nero, Starbucks and Greggs shops. Shares in Whitbread, the group behind the Costa chain, was among the heaviest fallers on the FTSE 100 yesterday, before steadying later to close 15p down at £37.61.
Price rises accelerated in August as costs for clothes, shoes, furniture and telephones all picked up pace (The Telegraph). Inflation hit 2.9%, up from 2.6% in the 12 months to July and the highest level since May. After a welcome spell of falling prices and intense competition between shops, British households are feeling a wave of inflation, The Telegraph writes in a separate article.