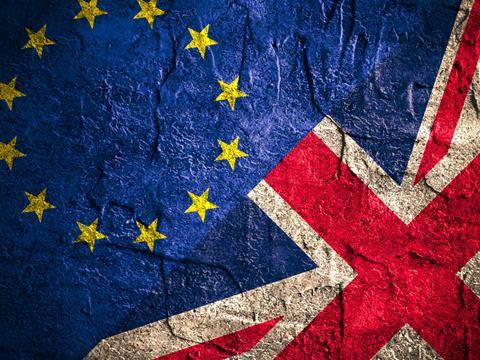 A deal to avoid trade tariffs with the EU after Brexit will be imperative as the UK seeks to safeguard its long-term future, peers have warned.
Trade in goods between the UK and the EU - by far its largest trading partner - is worth almost £357bn a year, the Lords EU External Affairs Sub-Committee said. It said ensuring that key industrial employers - many outside the south east of England - did not face additional trade barriers, was essential to driving growth across the country. (Sky News)
Asda is offering staff higher pay in exchange for unpaid breaks, and a requirement to work bank holidays. The grocer will pay all staff who accept the contract £8.50 an hour – more than the £7.50 National Living Wage being introduced in April (The Daily Mail). Asda said signing is voluntary and it is not a zero hours contract. However, it means that employees must work on bank holidays if the store needs them to, or, if they want to take the time off, it must come out of their 28 days of annual leave (The BBC).
Three supermarkets have said they are cutting fuel prices - following a sharp fall in the global oil price over the last week. Asda said it was dropping the price of fuel by up to 2p per litre capping unleaded at 114.7p and diesel at 116.7p at 301 filling stations. Morrisons - with 333 sites - and Tesco - with 500 petrol stations - said they were also cutting fuel prices by up to 2p per litre. (Sky News).
Britain is on track to record nearly $70bn worth of deals in the first quarter, smashing last year's total and signalling the possible start of another mergers and acquisitions bonanza. More than $67.2bn of deals involving a UK company have been agreed this year, which is about $16bn more than the same period last year, data from Dealogic shows. (The Times £)
Another FTSE boss has picked up a bumper pay deal despite pledges of a crackdown on fat-cat deals. British American Tobacco boss Nicandro Durante was awarded £7.6m in pay and bonuses – £3m more than the year before. (The Daily Mail)
With a rapidly growing middle class living in constant fear of shoddy counterfeit clothing and a perpetual cycle of food scares, China appears – on the surface at least – to be the perfect match for Marks and Spencer's brand of trusted quality. But barely a year after bosses expressed positivity as they opened their tenth store, the British retailer is pulling out of the Chinese high street this month. (The Telegraph)
Transline Group, one of the employment agencies at the centre of the Sports Direct scandal, has been axed from supplying temporary warehousing staff to Amazon, the world's largest online retailer. (The Guardian)
British cosmetics firm Lush has said it is exploring options for growth outside the UK because of Brexit and the Government's lack of clarity over a viable exit plan (The Telegraph). The cosmetics firm, which is based in the seaside town of Poole, Dorset, said some of its European workers felt 'unwanted and unsure' after the UK voted to leave the EU (The Daily Mail)
Clean water finally flows to transform lives of tea pickers in Bangladesh, writes The Guardian. Poor sanitation meant Surma valley workers and their families were often sick, but a hygiene project has brought them a healthy water supply and safe toilets.