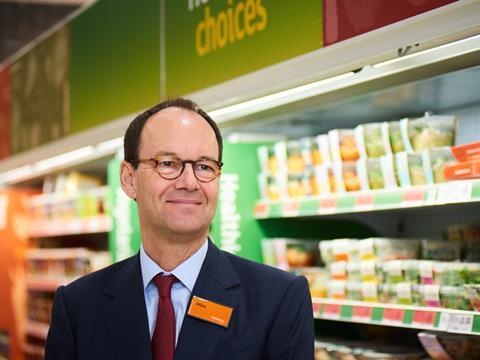 Sainsbury's Mike Coupe warned that in the event of a no-deal Brexit fresh food supplies will be hit. The supermarket boss said everyday items that people take for granted could be impacted if the UK fails to reach and agreement with the EU. In an interview with Sky News, Coupe also criticised the 31 October deadline as it follows just after the end of growing season and in the all-important run up to Christmas (Sky News).
If it finds a buyer for it's mortgage book, Sainsbury's could bank £1.3bn according to the Daily Telegraph. The supermarket chain is in talks with advisors to explore a sale of its mortgage book as part of a review of its financial services kicked off by chairman Martin Scicluna after joining the grocer last November. Earlier this month, rival Tesco sold its mortgage book to Lloyds bank for £3.8bn (Daily Telegraph).
Asda plans to introduce changes to its staff contracts including an hourly rise to £9 per hour. However, the changes will include the loss of paid breaks and the requirement to work during some bank holidays with opposing staff members facing redundancy by early November (The Financial Times £).
Almost year on since the launch of Tesco's discount chain Jack's, The Guardian wonders about its success as fewer stores than expected have been opened and staff numbers have been cut. Furthermore in June, Tesco revealed Jack's had generated sales of £24m so far, which investors deemed "disappointing" (The Guardian).
JD Wetherspoon's annual like-for-like sales rose almost 7% climbing to £1.8bn but the London-listed pub chain saw profits before exceptional items drop 4% to £102.5m as higher labour costs and refurbishing expenses hit the bottom line. Founder Tim Martin lashed out at "elite Remainers" for ignoring the benefits that leaving the EU will have long-term (The Financial Times £, Independent).
British shoppers are increasingly turning "nocturnal" with one in 15 online purchases made between midnight and six am, data from the John Lewis Partnership Card, the credit card of the department store chain, revealed (The Financial Times £).
Small business owners have increased the amount of cash in their bank account by 78% over the past two years amid fears of a Brexit credit crunch, according to data from Hampshire Trust Bank to be released this week (The Sunday Times £).
London-based babyfood maker Little Dish will expand to the US with a deal to sell its products across 175 Walmart stores. The company will also sell through the website FreshDirect (The Sunday Times £).
KFC has ditched its attempt to serve baked chicken products because "nobody wants to buy them". A senior executive at the fast food chain said the experiment to introduce the healthier options was a "disaster" (Sky News).
Entrepreneurs are increasingly looking at microbes, bacteria and fungi to generate protein, boost agriculture and revolutionise the food industry. Among them, Chicago-based start-up Sustainable Bioproducts - which seeks to make edible protein from extremophiles - has raised $33m from investors and hopes to bring its protein substitutes to the market in the next 12 to 18 months (The Financial Times £).
British cannabis grower Cannaray is seeking to secure a licence to grow Mariuana ahead of a planned £100m float on the London Stock Exchange next year. The company, which counts a former RBS executive on its board, has just raised £7.8m and is currently hoping to raise further £3.5m of investment. If successful, it will be the largest cannabis firm on LSE (The Daily Mail).