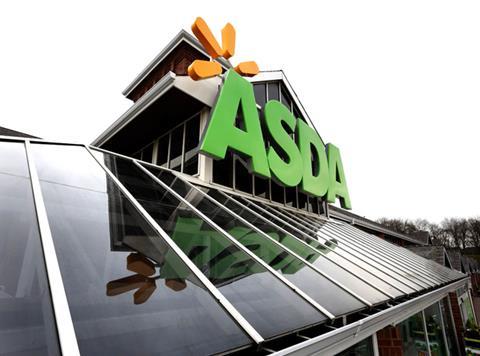 Asda is moving closer to a sale after attracting bids from several private equity firms that could value the company at more than £7bn. Apollo Global Management, TDR Capital and Lone Star Funds were in the running to buy the supermarket chain from Walmart. (The Times £)
UK supermarkets are ramping up contingency plans to help tackle demand from shoppers for essential provisions, with more sections of the population – including vulnerable and elderly people – preparing for self-isolation during the coronavirus outbreak (The Guardian). Some Iceland stores will open one hour early to allow older shoppers to buy food when it is quieter amid the coronavirus outbreak (The BBC).
Some supermarkets and banks have decided to make special arrangements for elderly and vulnerable customers to gain exclusive early access to food and services, immediately after stores have been deep-cleaned and to avoid panic shopping, as part of the effort to keep the UK functioning smoothly during the coronavirus crisis (The Guardian).
Ministers are in talks with takeaway delivery companies to provide food and support to elderly and vulnerable people if they are forced to self-isolate over coronavirus. (Sky News)
The owner of Primark has closed a fifth of its stores because of the coronavirus pandemic, putting a third of the budget fashion chain's revenues at risk (The Times £). Primark has temporarily shut a fifth of its European stores amid the coronavirus panic as shares in its owner Associated British Foods were suspended today (The Daily Mail). Shares in the owner of Primark were briefly suspended after the company announced the temporary closure of stores due to coronavirus (Sky News).
Blame fat fingers rather than absent footfall. Shares in Associated British Foods, owner of value clothes retailer Primark, briefly collapsed to a penny. The business, which lacks an online channel, said it had closed a fifth of its European stores and suffered reduced shopper traffic in the remaining shops. (The Financial Times £)
Non-food retailers have begun to suspend financial guidance because of the severe impact of the coronavirus, with Primark, Kingfisher and Hennes & Mauritz detailing the impact of enforced store closures in Europe (The Financial Times £). Shops across the UK remain open, but the retail research company gave the first indication of the significant impact the outbreak is likely to have on sales at physical stores in the UK (The Guardian).
Amazon says it will hire 100,000 extra full and part-time staff to handle the surge in demand caused by the coronavirus crisis (The Financial Times £). Amazon has said it will hire 100,000 warehouse and delivery workers in the US to deal with a surge in sales during the coronavirus pandemic (The BBC).
The UK's pub industry will be "lost in days" without immediate and decisive Government action, its leaders warned. (The Telegraph)
Spirits makers from France's Pernod Ricard to small craft gin distilleries in the UK are joining efforts to boost production of hand sanitisers to help fight the spread of the coronavirus. (The Financial Times £)
Anheuser-Busch InBev, the world's largest brewer by volume, has become the latest big company to bolster its cash position by drawing down the entirety of a $9bn loan facility from global banks, people with direct knowledge of the decision said. (The Financial Times £)
The Belgian brewer has been struggling with a huge debt burden since its acquisition of SABMiller in 2016. It has managed to make a dent in its debt load recently, bringing it down to $95.5bn at the end of December, from $104bn a year earlier. But now it faces a severe hit to revenues as consumers stay at home. (The Financial Times £)