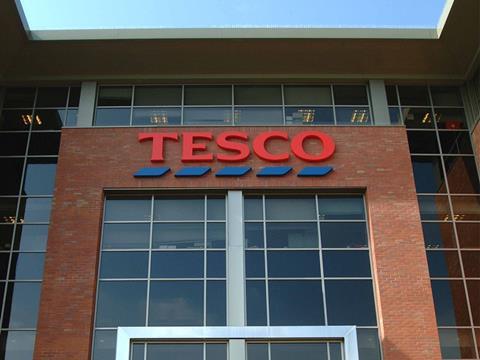 Just days after his position as front runner was thrown into doubt, John Allan has been named as the new chairman of Tesco (BBC). Allan, deputy chairman of Dixons Carphone and chairman of housebuilder Barratt Developments, will join the retailer on 1 March.
The appointment has been reported across all the newspapers. The Guardian said it completed a "sweeping overhaul" at the top of Britain's biggest retailer. The Times (£) noted Tesco had been "anxious to restore stability" to its boardroom and has now ended a four-month search for Sir Richard Broadbent's successor by appointing a "veteran retail boss".
The appointment could be central to turning around the troubled grocer, according to The Daily Mail. However, The Financial Times (£) added the move "surprised" the City and came despite some big shareholders pushing for the role to go to veteran retailer, and architect of Asda's 1990s turnaround, Archie Norman. The role was thought to have been left wide open for Allan after Sir Ian Cheshire, the former chief executive of Kingfisher, pulled out of the race, only for Norman to be come out of the woodwork as a new surprise favourite this week.
However, The Telegraph said it had been a "straight fight" between Allan and Norman, who is thought to have turned the job down because of his other commitments. Royal Mail announced that Allan would step down as a non-executive director following his appointment as chairman of Tesco (FT £).
The Guardian carries a story about another big hitter in grocery, Allan Leighton. The former Asda executive, who is lined up to take the role as Co-op chairman, is to get a £3.4m payoff from jewellery brand Pandora. The outgoing chief executive has accepted a cash and shares compensation payment, according to the company's annual report. It is equivalent to more than three times his annual salary in 2014. Leighton was CEO of the brand for less than two years and will remain on the Danish company's board as co-deputy chairman when he steps down next month.
Carlsberg has also been busy making changes at the top as it announces Cees 't Hart, currently the chief executive of Dutch dairy company Royal FrieslandCampina, as its new boss. It came as the drinks firm said currency devaluation in Russia and Ukraine would put "significant pressure" on the company's performance this year (The Telegraph).
Nestle is planning to remove all artificial flavours and colours from its chocolate products in the US in a bid to please consumers. The Swiss food giant's US unit promised to get rid of artificial flavours and government-certified colours in more than 250 chocolates by the end of this year. The BBC said the move was prompted by Nestle market research, which showed that US consumers wanted the additives gone.