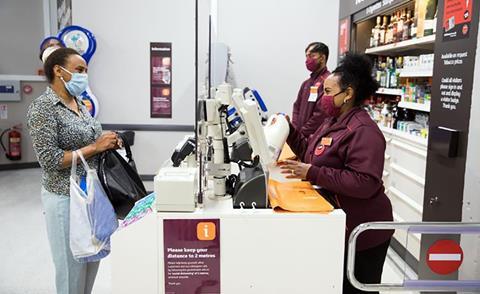 Supermarkets face increased inspections from local councils to make sure they are Covid-19 secure amid a push from the government to clamp down further on coronavirus transmission (The Guardian).
Retailers have called on councils to step up and help them prevent rule-breaking in supermarkets rather than send inspectors to check up on them (The Telegraph). Some firms have said they are concerned about the rising levels of violence against staff as a result of stricter enforcement.
Bosses of big businesses will be asked to personally commit to settling small suppliers' bills in no more than 30 days as part of an overhaul of a government-backed scheme that promotes fair treatment of supply chains (The Times £).
An activist investor has taken a stake in yoghurt maker Danone and is calling for chairman and chief executive Emmanuel Faber to be replaced because of what it called "disappointing" share performance (The Financial Times £).
Low-alcohol spirits startup CleanCo has secured £7m in funding from high-profile investors to keep up with demand for hangover-free drinking (The Telegraph).
Tesco's online strategy has started to click, according to a note by Credit Suisse (The Times £).
The government is under mounting pressure from business leaders to provide more support to the economy before the budget in early March (The Times £).
Britain's outdated business rates system must be ripped apart and rebuilt to ensure the High Street can survive and thrive after the pandemic, the Confederation of British Industry has claimed (The Mail).
The flow of money into the UK's retail logistics sector hit a record high last year, as investors sought to ride a boom in ecommerce and shift cash from struggling office properties and shopping centres (The Financial Times £).
The Financial Times (£) examines how Couche-Tard's ambitious bid for France's Carrefour was cut down.
Parsley Box, an Edinburgh-based supplier of ready meals to the baby-boomer market, said that many of its older customers still preferred cheques (The Times £). Kevin Dorren, 53, its chief executive, said: "You can pay by cheque and we're happy to take them. We receive about 1,000 cheques a day."