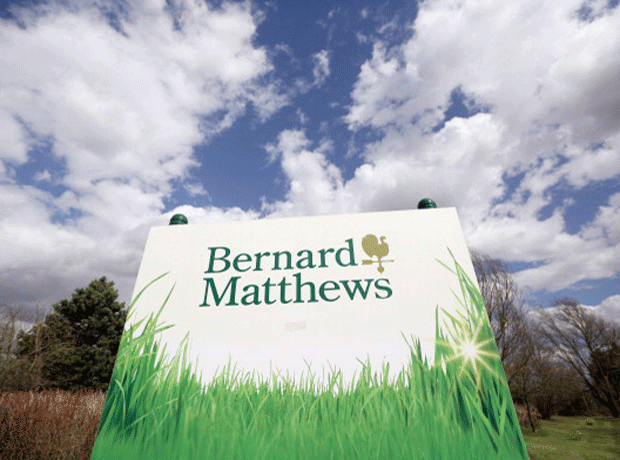 The chairman of the parliamentary committee that investigated the collapse of BHS is calling on the Pensions Regulator to investigate the takeover of turkey producer Bernard Matthews.
Frank Field, the Labour MP at the head of the work and pensions select committee, is to write to the regulator calling on officials to look into the planned sale of Bernard Matthews to Ranjit Boparan's 2 Sisters Food Group (The Times £)
Field spoke out against a deal that will see the Bernard Matthews retirement scheme being passed on to an industry-backed safety net for the pensions of insolvent companies (The Guardian). If that deal goes through the pension liabilities will be passed to the Pension Protection Fund – and employees are likely to see their retirement savings slashed. (The Daily Mail)
A pre-pack administration - under which a buyer is lined up to take on a company's assets, but without liabilities such as its pension deficit - is expected to be finalised as soon as Tuesday, according to City sources. (Sky News)
Pre-EU referendum jitters have caused a slump in the number of shops opening their doors, according to a biannual report monitoring vacancy rates on the UK high street. Shop closures outstripped openings by 1,997 from January to the end of June, according to the retail data firm Local Data Company. (The Guardian)
Finsbury Food has posted strong full-year figures thanks to Ghostbusters and Pokemon. The bakery giant, which makes cakes branded with children's characters, credited booming demand for sweet treats sporting popular movie and computer game heroes. (The Daily Mail)
A "sudden" increase in milk prices after years of sharp declines will hit sales at Dairy Crest, the UK-listed company behind brands such as Cathedral City cheese and Clover spread. The company said butter volumes and margins are likely to be affected by the rise, which has seen milk prices increase by 12 per cent and cream prices double "over a very short period." (The Financial Times £)
Milk bottles are now competing with fizzy drinks and bottled water as experts say plain milk could become the next big drink craze. Milk producer Cravendale has launched a new 250ml bottle which is being sold in the chilled "grab and go" drinks section of supermarkets. (The Telegraph)
Is Hollywood star Jessica Alba set for a £760m windfall from Unilever, asks The Daily Mail? Yesterday, Unilever agreed to buy the American company Seventh Generation, which is based in Vermont and specialises in making plant-based detergents and household cleaners. Now it is reported to be attempting to buy Honest, the babycare company co-founded by Alba.
Associated British Foods-owned Primark is counting the cost of slow online connection, writes The Financial Times (£). Analysts say the lack of an internet sales platform will hurt sales as more consumers turn to the web.
Dominic Chappell owes more than £500,000 to the taxman on the profits he made from owning BHS, the collapsed department store chain. HMRC has started legal proceedings against the disgraced businessman to try to recover the money. However, Chappell has put the business that owes the tax, Swiss Rock Limited, into liquidation. (The Guardian)
Dairy farmers missing out on cash as market recovers
1

2

3

Currently reading

Media Bites 20 Sept: Bernard Matthews/2 Sisters, Finsbury Food Group, Dairy Crest

4

5