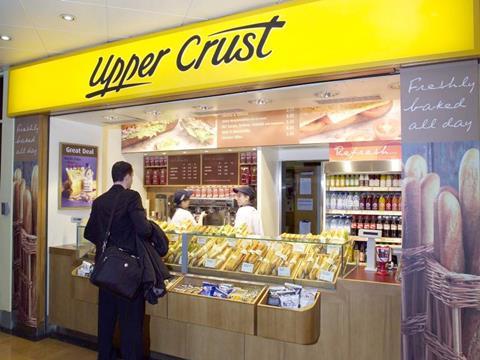 Shares in Upper Crust owner SSP Group plunged after retail veteran Kate Swann revealed she is stepping down in May (The Daily Mail)
There is no greater compliment that can be paid to a chief executive than for the share price of the company they lead to sink on news of their departure, writes Sky News' Ian King as company fell by more than 7% on Wednesday morning on news that Ms Swann will step down at the end of May.
'SSP chief quits but is it her Swann song?' asks The Times (£), noting she has no specific future plans but "wouldn't rule out" another job in the quoted sector. Kate Swann insisted she "hasn't even thought about her next step" after announcing her departure from the FTSE 250 company (The Telegraph)
The Financial Reporting Council has launched a formal investigation into Grant Thornton's role as auditor of Patisserie Holdings, the café operator that almost collapsed after the discovery of a £40 million black hole (The Times £). Bean-counter Grant Thornton is under investigation over its audit of the scandal-hit owner of Patisserie Valerie (The Daily Mail). The accounting watchdog is to investigate the auditor's work for the parent firm of Patisserie Valerie ahead of its near-collapse (Sky News).
An oat milk shortage has left coffee drinkers and shops in the UK bereft of their favourite dairy substitute. (Sky News)
The hot summer and World Cup partying lifted revenues at pub firm Marston's by 15% to £1.1bn in the year to September 29. (The Daily Mail)
Nearly 7,000 children and young Britons under 25 have been diagnosed with type 2 diabetes, the chronic condition linked to obesity that can lead to amputations and blindness. (The Guardian)
The Restaurant Group received a late boost after one of its top ten shareholders came out in favour of the contentious £559 million acquisition of the Wagamama chain. (The Times £)
Ikea is cutting 7,500 office jobs worldwide, including 350 in the UK, as it focuses on improving its online operation and city centre format in an effort to keep up with consumers' changing shopping habits (The Guardian). Ikea may open large stores in city centres as it seeks to adapt to changing shopping habits (The BBC).
US retailers underperform in the lead-up to Black Friday, writes the FT noting that most retailers have endured a less than stellar run-up to Thanksgiving. (The Financial Times £)