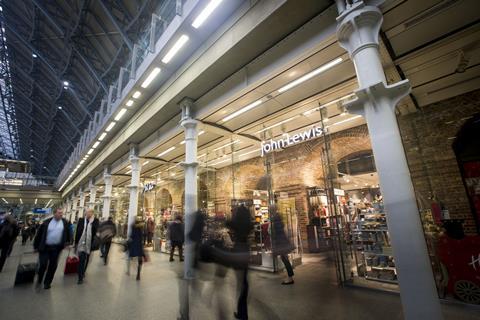 John Lewis has furloughed 14k employees as a near doubling of its online sales did not offset the revenue slumps from the lockdown resulting in a 17% fall in overall sales since the middle of March. Overall, as a worst case scenario, John Lewis expects full-year sales down 35%. Waitrsoe, which so far has seen revenues rose 8%, is still expected to suffer a revenue decline, while operating costs have risen (The Financial Times £).
Customers were buying "more Scrabble and fewer sofas" John Lewis chairman Sharon White said (Sky News).
On Wednesday, the total number of Britons who had been furloughed under the government scheme rose to 2.2m as businesses raced to apply for support ahead of payday at the end of the month (The Telegraph).
FeverTree reported a "robust" drinking at home trend during the pandemic but warned the crisis poses "significant challenges" and will have a "material impact" on trading this year (The Telegraph). The mixer maker said people were treating themselves to gin & tonic in their homes to get through the lockdown with off-trade sales rising 70% ahead of the lockdown and 20% since (The Times).
Heineken has scrapped its interim dividend and executive bonuses after the coronavirus pandemic hit its first quarter profits, falling to €94m from €299m as sales dropped (The Financial Times £). Last month, the brewer reported a fall in volumes in Europe of more than 15% dragging down group volumes for the first quarter by 2.1%. Heineken warned the second quarter will be even worse and it does not expect the second half to be very promising (The Times).
Business tenants have paid only 54% of the rents due on 25 March as they struggle amid falling revenues due to the coronavirus lockdown - normally at this point around 79% of the rents have been paid (The Telegraph).
As China reopens restaurants and cafes, more "fake meat" products are popping up on their menus as people look for healthier lifestyles. Beyond Meat started selling through Starbucks cafes, while KFC will start trialling fake chicken nuggets from next week (BBC).
Panic buying ahead of the coronavirus lockdown has been a boon for Kimberly-Clark, the Dallas-based company behind Kleenex tissues and the Andrex and Scott toilet roll brands. (The Financial Times £)