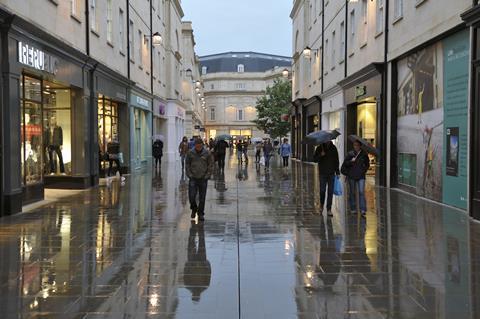 The bosses of three of Britain's biggest supermarket chains have urged Rishi Sunak to use an overhaul of the business rates system to "level up" the economy amid pressure on the government's handling of the coronavirus pandemic in the north of England. A letter signed by executives from the Co-op Group, Tesco and Wm Morrison argues that a permanent 20% reduction in business rates would create 10,000 jobs in the retail industry. (Sky News)
The world's largest brewer Anheuser-Busch InBev has scrapped its interim dividend because of the impact of Covid-19, despite much stronger than expected sales growth (The Financial Times £). Anheuser-Busch Inbev, the world's largest brewer, scrapped its interim dividend yesterday and said quarterly profit had dipped as the shift to drinking at home pushed up its costs (The Times £).
Keeping up with demand during the Christmas period will be "tight", Amazon has warned, advising shoppers to buy early in what it predicts will be yet another record-breaking quarter (The Financial Times £). Amazon and Apple broke sales records last night as America's largest technology companies enjoyed another bumper quarter (The Times £).
Pizza Express is to slash a further 1,300 jobs from its workforce as increased government restrictions hammer demand at its city centre restaurants (The Telegraph). Pizza Express is to axe a further 1,300 jobs in a new round of cost-cutting as the chain braces for tough winter trading under a second wave of the coronavirus pandemic (The Guardian, The Daily Mail). Pizza Express has said it is cutting around 1,300 jobs across the UK - on top of 1,100 already announced in the summer (Sky News). City centres are worst hit by the restrictions, it said, as diners stay at home or order food in (The BBC).
Kraft Heinz and Kellogg have upgraded their profit outlook for the full year as the pandemic prompts consumers to return to processed fare they had previously shunned in favour of fresher alternatives. (The Financial Times £)
Coronavirus has had a "devastating" impact on the UK's pubs and will exacerbate the decline in the number of independent breweries – for the first time in nearly two decades – an influential consumer guide has warned (The Guardian). A second lockdown could destroy what remains of Britain's battered high street, struggling retail, hospitality and travel bosses have warned (The Telegraph).
Britons are expected to spend £1bn more than last year in the run up to Christmas as shoppers make the most of lockdown savings, a new Centre for Retail Research (CRR) report says. (The Telegraph)
Walmart has pulled firearms and ammunition from thousands of store floors across the US to protect customers and employees as tensions rise in parts of the country in the run-up to the presidential election. (The Financial Times £)