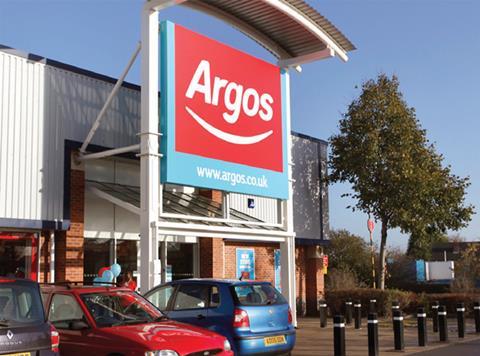 The fallout from Sainsbury's bid for Home Retail Group continues in the papers this morning.
Sainsbury's might have company in its pursuit of Argos owner Home Retail Group, according to The Times (£), which says former Tesco boss Sir Terry Leahy and Clayton Dubilier & Rice are mulling a possible bid. "The Times understands that Sir Terry, who is one of the best known names in British retail and a consultant with Clayton Dubilier & Rice (CD&R), "ran the numbers" over the owner of Argos and Homebase late last year."
Several big investors in J Sainsbury have raised questions over one of the key planks of the supermarket's attempted deal to buy Argos owner Home Retail Group, writes The Financial Times (£). While, Sainsbury's largest shareholder, the Qatari Investment Authority, has expressed unease about the retailer's £1bn bid for Home Retail Group and may be prepared to block a deal (The Guardian).
However, Home Retail investors are encouraging Sainsbury's to return with the higher bid. Home Retail Group's third largest shareholder has said that he is confident Sainsbury's will return with a higher offer, but urged the supermarket to reward investors who have patiently supported the group's turnaround efforts. (The Telegraph)
Sainsbury's £1bn attempt to snap up Home Retail Group could see as many as one in four Argos stores wiped from the high street. If the deal goes ahead, the grocer plans to pull down the shutters on up to 200 Argos shops that are too close to its stores (The Daily Mail). The Guardian agrees that thousands of jobs are at risks because as many as 245 Argos shops could close if Sainsbury's secures a deal. (The Guardian)
The Financial Times (£) argues that Sainsbury's heart not in Homebase as part of Home Retail deal either. "As J Sainsbury set out its reasons for wanting to buy Home Retail Group, one part of the business was notably absent," it writes.
There is one set of people backing the deal though, according to The Times (£) – Sainsbury's customers. Investors and analysts may be sceptical about J Sainsbury's move to take over Home Retail Group, the owner of Argos and Homebase, but consumers seem happy at the prospect. Shoppers at a Sainsbury's store in Crayford, southeast London, hoped the merger would go ahead if it meant there could be more Argos concessions in supermarkets. (The Times £)
There is also plenty over coverage of yesterday's John Lewis/Waitrose Christmas trading update. The Times (£) sums it up as "The best and worst of times at John Lewis", noting it was a tale of two Christmases at the John Lewis Partnership with sales rising at John Lewis stores but falling at Waitrose. The Daily Mail points out that Waitrose sales fell to their lowest level in seven years, but The Telegraph notes that when food deflation is factored in, currently running at around 1.7pc, Waitrose's like-for-like sales "weren't actually that bad".
John Lewis' bumper Christmas has seen it hailed as a blueprint to follow for other struggling retailers, but the FT's Lombard column says John Lewis cannot be a model for quoted companies. "Rivals cannot emulate partnership making comparisons odious," it says. (The Financial Times £)
Elsewhere, Marks & Spencer has begun a trial scheme to increase the size of its food halls and cut back on the space it devotes to fashion as its clothing sales continue to slump. The retailer has already lined up eight stores where it will increase the amount of floorspace for its upmarket food range over the next six months. It is now examining how many more could be rejigged to bolster its struggling sales and profit performance. (The Guardian)
Shares of Imperial Tobacco were sent higher yesterday on revived takeover talk. Hot gossip suggested that China National Tobacco, or CNT, which enjoys a virtual monopoly in China and is the world's largest manufacturer of tobacco products measured by revenues, is considering launching a cash bid in the region of £45 a share for the firm. (The Daily Mail)
A former senior executive at the Co-operative Group is today set to allege misconduct by its management in a £5m court battle that will put the mutual back in the public spotlight. (The Times £)
The West Cornwall Pasty Company, which went into administration almost two years ago before being sold to a private equity fund backed by the former England footballer Danny Mills, has narrowed its losses by targeting sports stadiums and expanding its coffee range. (The Telegraph)
A greetings card specialist has poached an executive from discount retailer B&M Bargains to replace its retiring boss Richard Hayes. Card Factory has hired Karen Hubbard to join its board as chief executive designate from next month. (The Daily Mail)