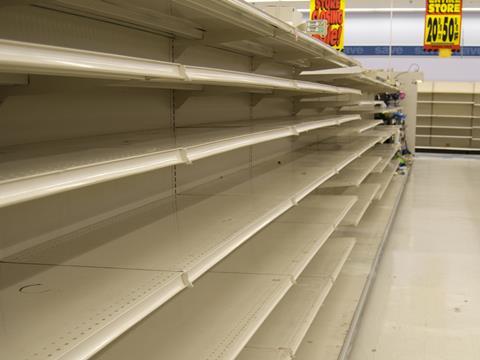 The papers are fit to burst with news that Joe Biden was declared as the next President of the US after a protracted election.
Supermarkets have warned that shoppers in Northern Ireland could be faced with empty shelves unless there is clarity about their trading status when the Brexit transition period ends (The Times £).
Boris Johnson will be under even greater pressure to strike a Brexit deal with Brussels when Joe Biden enters the White House, senior Tories and diplomats said on Saturday, amid fears that a no-deal outcome could seriously threaten relations with a new Democratic administration (The Observer).
Nestlé has agreed to acquire a majority stake in recipe box delivery firm Mindful Chef, after Waitrose fell out of the running, as it boosts its food offerings in the UK and Ireland (The Telegraph).
Competition authorities have approved the $10.6bn takeover of Tesco's south-east Asian operations, allowing one of Asia's biggest merger and acquisition deals of the year to go ahead (The Financial Times £).
Marks & Spencer has been forced to shut half of its clothing and homeware areas, more than it originally thought necessary, under new lockdown rules (The Telegraph).
Hovis has been sold in a private equity deal that values the 134-year-old bread brand at between £70 million and £80 million, four years after Premier Foods wrote down the value of business to zero (The Times £).
Endless, which has previously invested in Crown Paints, Jones Bootmaker and the West Cornwall Pasty Company, edged out Italian grains and dairy business Newlat Food in a bidding war (The Mail).
Thousands of suppliers are once again scrambling to find buyers for premium produce that would usually land in the kitchens of Michelin-starred chefs in the busy run-up to Christmas (The Sunday Times £).
WH Smith faces a bleak winter as 'stay at home' decree set to derail travel hub strategy (The Sunday Telegraph).
Pret A Manger, Hugo Boss and the UK's largest independent toy retailer have been threatened with legal action by shopping centre landlord Westfield over unpaid rent as England enters a second lockdown (The Financial Times £).
Independent retailers predict a bleak future as pre-Christmas lockdown hits them harder than big rivals (The Observer). The new lockdown has forced about 363,000 specialist shops to temporarily close, a situation that means retailers will now miss what are traditionally among the biggest sales weeks of the year.
Thousands of independent retailers have urged the government to crack down on major chains such as The Range, Carpetright and Ryman for continuing to trade during lockdown despite largely selling "non-essential" goods (The Guardian).
Harrods has been forced to rejig the terms of a £200m credit line as the pandemic deprives the iconic department store of foreign tourists (The Sunday Times £).